You know a simple search on the Play Store fetches multiple browsers. In a hectic world of browsers, we don't really accept a new one with both the hands. However, the multinational e-commerce company has made a new browser live.
The browser hasn't got a public treatment yet. Given the company has silently published the app on the store, we think it is still in the infancy.
Amazon has Silently Published a New Web Browser for Android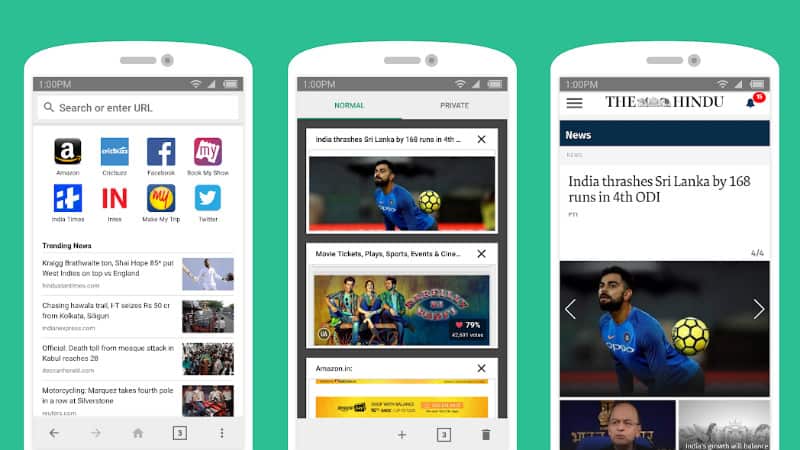 In India, the mini versions of the applications get immensely popular. That's how UC Browser (both regular and Mini variants) accumulated millions of downloads. Amazon is targeting the users of such applications.
As I visited the Play Store listing of the application, all I received is a not compatible badge. It's another reason for me to believe that Internet is still in the nascent stage and they are slowly rolling out the support for various phone models.
Going through the features given in the store, we believe that they are directly targeting UC Browser. The main highlight of the app is its lightweight nature. The application weighs only 2 MB and they promise it won't get heavy as you keep on using.
Also Read: 15 Lightweight Android games under 50 MB
We have seen UC Browser's disappearance from Play Store and Zuckerberg's testimony. The alleged reason for the first one was privacy breach and it is the obvious reason behind the latter. Internet, the browser, promises not to ask any extra permissions and it doesn't collect any user details as well.
The private tabs help you visit websites without keeping any traces. Moreover, Amazon has customized the homepage of the browser by bringing you the facility to read trending news without any hassle. We already have this feature in Google Chrome and UC Browser. You also get tab previews and automatic fullscreen mode.
Download on Google Play
The Google Play listing tells it supports Android 5.0 and above. However, I couldn't get it to work on my OnePlus 3, running on Android 8.0. NDTV reported that they faced the same issue with Android 7.0 Nougat too.
The feedback email on the Store points to Amazon India. It means the application might have been developed by their Indian team.
Amazon isn't the first to come up with the light versions of their application. Facebook already has Facebook Lite and Messenger Lite whereas Google released a whole light replica of Android (Go) with small applications.
As you already read, the company may be testing the app right now and we haven't got any information on the day it will go live for everyone.