As Android Smartphones are becoming bigger yet closer to our daily life, there is a very great use of a way that helps us manage android smartphone from PC. As we store lots of sensitive information, contacts, mails, messages, documents etc., on our Android Smartphones, a client to manage android smartphone from PC is of a great use. Using a client to manage android smartphone from PC is much easier than connecting your Android Smartphone directly to your PC via USB cables each time you wanted to transfer data from your Android Smartphone to the PC.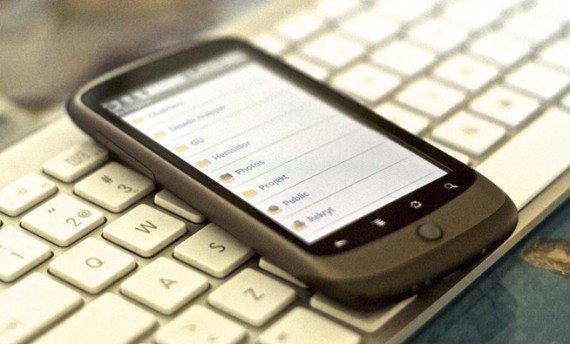 There are a lot of tools and clients that can help you manage android smartphone from PC. However, everyone always seeks the best. And if you are out there in search of the best clients to manage your Android powered Smartphones through your PC, then today we're here with a list of clients that can help you easily manage your Android Smartphone from your PC.
Apps to Manage Android Smartphone from PC
Here are 4 working and awesome tools for you Windows and MAC computers to control and manage any Android smartphone for PC directly.
MobileGo
MobileGo is an all-in-one tool that lets you manage android smartphone from PC with zero hassle. You can manage your data, videos, apps, and pretty much everything that goes into your Android smartphone without having to plugin your USB cable.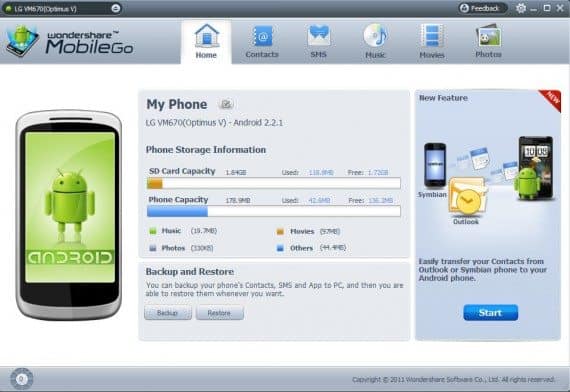 All you need to do to connect your your android to your PC is install MobileGo and then scan a QR code  with your Android device and you are connected. Once connected you can seamlessly carry out activities like installing/uninstalling apps from the play store, delete/add/manage contacts, manage your files and folders, etc.
You also can export the data such a contacts to a local folder on your computer as a safe backup. Sending and receiving SMS right on your PC is another great perk with MobileGo. You also get a slide-out notification on your PC if you receive a all or message  in case you are working on another program.
Advantages
Works with  both MAC and Windows
Reasonable price
User friendly Interface
Supports SMS, Contacts, Music, Photos and Movies backup
Air Droid
Air Droid is the most commonly used client to manage android smartphone from PC. It is a really efficient tool and seamlessly completes the task. You can create a mirror image of your Android Smartphone on your PC's web browser using Air Droid.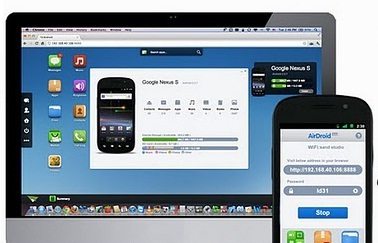 Air Droid helps you copy files, images or any other documents from or to your Android Smartphone. It also allows you to track your lost Android Smartphone, allows you to install or side-load Android ".apk" files on to your Android Smartphones, remotely switch on camera or flash, call contacts, check and reply to messages, remotely call contacts and do much more tasks quite easily.
Mobo Genie
Yet another commonly preferred client to manage android smartphone from PC is Mobo Genie. If you're using a Windows powered PC, if you own an Android Smartphone and if you wish to have a client to manage and navigate your Android Smartphone from your PC through a clean and digestible user-interface then the Mobo Genie application must be your choice.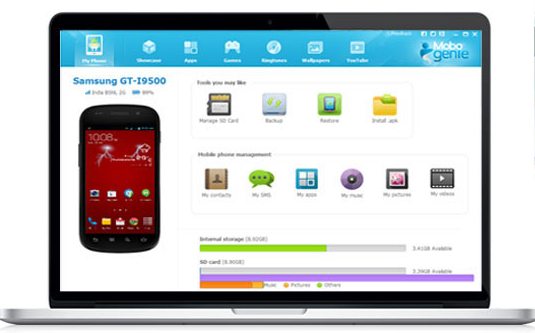 Mobo Genie helps you download applications from the Google Play Store using your PC's net connection to your desktop and then install it onto your Android Smartphone, thus helping you to save your Mobile Data usage. Mobo Genie also works as a backup client for your Android Smartphone and helps you backup the data on your Android Smartphone to your PC, and to restore them easily whenever you wish to.
Mobo Robo
Last but certainly not the least comes Mobo Robo. The biggest advantage of Mobo Robo over the other two clients mentioned in this list is that this client is compatible with both Android and iOS powered Smartphones.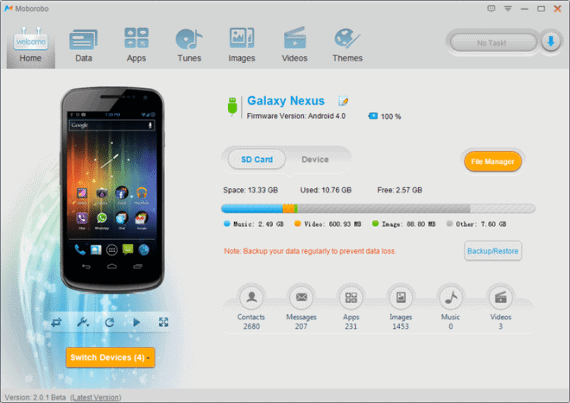 Mobo Robo lets you search and view contact details stored on your Smartphone, access messages, copy images and videos etc., and also allows you to remotely take screenshots of your Android Smartphones from the client itself. Other features includes the ability to read and send messages or remove installed applications from your Android Smartphone.
Final Words
I hope you found this article on easy ways to manage android smartphone from PC. We have tried to include the best clients for the purpose in this list, and if you wish to add any of your personal preferences into this list, then please leave your suggestions as comments below.