LG has unveiled a portable air purifier face mask. The PuriCare has an air purifier, and it runs on battery. Due to the ongoing COVID-19 pandemic, we see the shortage of disposable masks, and the LG mask is said to help address the problem.
The company claims the face mask not only purifies the air but also designed to replace inconsistent or less effective homemade masks worn by some people.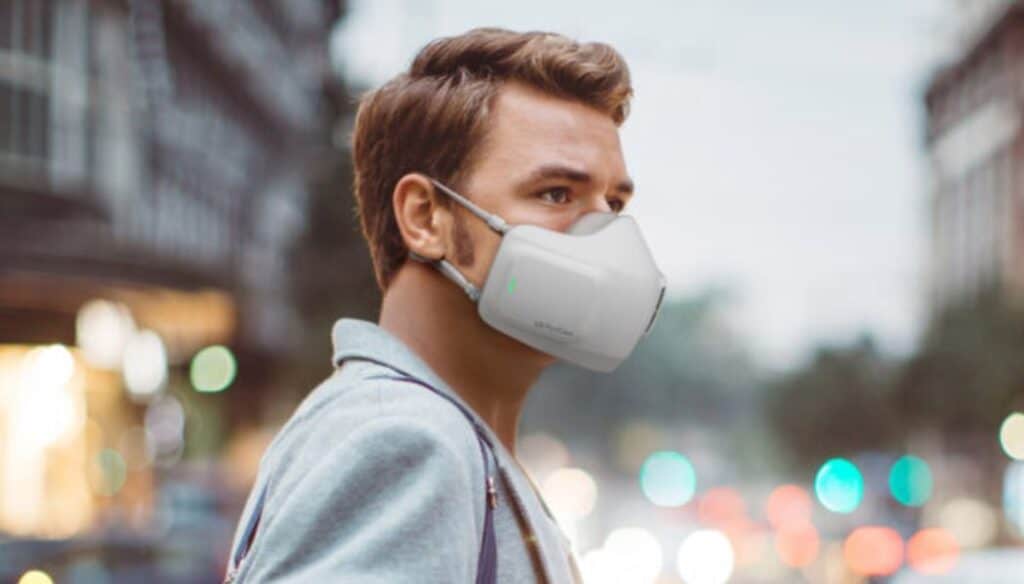 LG PuriCare Specifications
The mask has dual fans and patented Respiratory sensors. It packs an 820mAh battery that provides up to eight hours of use in low-power mode and up to two hours in high-power mode. The mask comes with a case to charge it, which is also equipped with UV (Ultraviolet) LED lights.
LG PuriCare connects with LG ThinQ mobile app (Android / iOS). It also sends a notification when the filters need to be replaced for peak performance. Whereas the ear straps are also replaceable and recyclable.
How LG Face Mask Works?
The mask uses two H13 HEPA filters to purify the air, similar to how a regular air purifier operates. The mask also features dual fans with three-speed levels. The fan automatically speeds up or slows down to assist with air intake and reduce resistance while exhaling, respectively.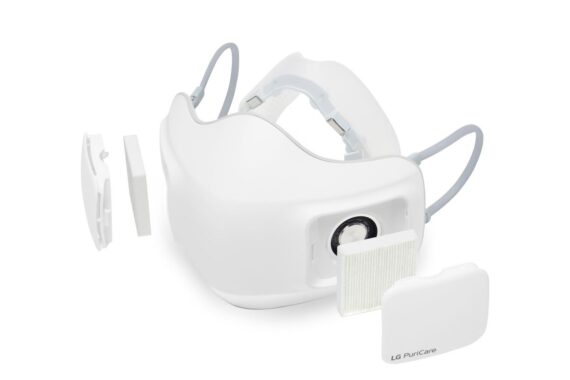 Also, PuriCare's respiratory sensor can detect the cycle and volume of the wearer's breath to adjust the fans accordingly.
Additionally, the company claims, the design is based on extensive facial shape analysis, and the mask fits snugly on the user's face to minimize air leakage around the nose and chin. The design also makes it possible to wear the unit comfortably for hours on end.
President of LG Electronics Home Appliance said,
The PuriCare Wearable Air Purifier is an exciting addition to our growing lineup of products designed to deliver meaningful health and hygiene benefits"
LG announced the face mask for the first time back in July. Reportedly, the company would donate 2,000 wearable air purifiers (mask) to a university hospital in Seoul.
The wearable mask is said to be showcased at IFA 2020 in September. For price and it's availability, the company is planning to make the PuriCare available by the fourth quarter of 2020. Further details and the cost of the device will be revealed at the time of the launch.