2016 was a great year for LG. The company had produced some really good smartphones like LG v20, LG G4 and LG G5. These phones had a record breaking sale in 2016 and offered a tough competition to the existing giants in the market like Samsung and Apple.  Among the list of Smartphones from LG, V20 is the first of its kind phone in the market. LG outperformed in predicting the future of Smartphones other than any companies. LG designed V20 by employing the concept of modular phones. It is so simple and easy to understand. We can swap the existing parts of the phone like camera, memory and can replace them with compatible accessories.
LG K and X Series Smartphones at CES 2017
LG didn't settle down with the success in 2016. It is planning for even bigger. It is rumored that LG is planning to unveil K and X series smartphones at CES in 2017. The company had observed profits in 2016 from its flagship smartphone, V20. Though the sales have spiked up, the company hadn't earned decent revenue to compensate its expenses. As a part of its strategy, LG decided to concentrate on mid-range Smartphones.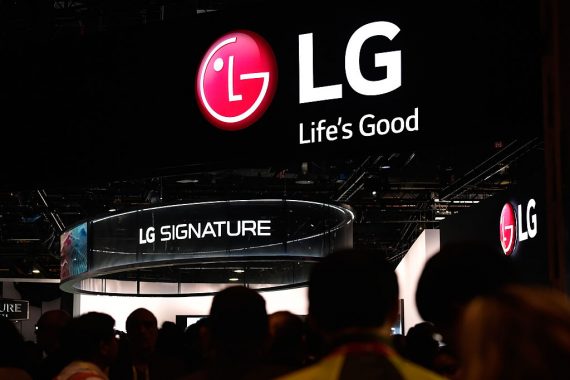 The newly appointed CEO of the south-Korean mobile company decided to make a progress in companies sales and production by focusing on what LG was good at. A healthy rumor is actively being circulated on the Internet stating that the company is desperately trying to release newer variants of smartphones in K and X series. Even MR. Blass from VentureBeat had added strength to the rumor that LG is planning to unveil at least 6 different phones at CES named:  K3, K4, K8, K10, X-Calibur and Stylus 3. VentureBeat announced the existence of another Smartphone dubbed with the name X power 2. However, it is strongly believed that this version will not make its appearance in CES.
LG K-series Smartphones (2016):
The K-series phones made their debut into the Indian market on April 14th this year. The K-series had attracted many customers in India and globally too. K7 and K10 are the two smartphones from K-series lineup. Both these devices are equipped with best-in-class wireless technology. K-series supports 4G connectivity and is the much-anticipated feature in India.
Both the K7 and K10 Smartphones were launched in the market way ahead of CES in 2016. The K series smartphones are touted to have best optics for photography. OIS or optical image stabilization was replaced with laser image stabilization in K-series. This series also had premium UX experience that can only be achieved on high-end flagship Smartphones.
Both the devices will be running on Android 5.1 out of the box. The K-series phones had beautiful aesthetics under the hood too. The 3G model has the quad-core processor clocked at 1.3Ghz which offers a decent performance. The 4G version had an octa-core processor which handles multi-tasking and processes heavy applications with much ease.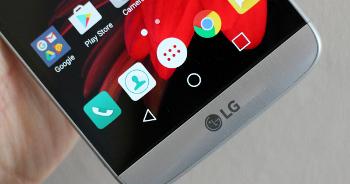 X-power and X-style are two smartphone variants under X-series line. As the K-series is designed for a power-packed performance, the X-series is built for one sole purpose. That is having a long lasting battery life of 4100mah. LG claims that the smartphone comes with fast charging technology that enables charge the phone two times faster than the average phone. The specs are as follows for X-series. A 5.3-inch diagonal screen, a quad-core snapdragon processor, 2 GB ram and 16 GB internal storage.
The x-style is the less-powerful version in X-series. The X-style phone has a 5-inch screen and 1.5 GB ram memory. A quad-core snapdragon processor clocked at 1.2 GHz is capable of performing essential tasks of the phone without any delay or lag issues. The back camera is pretty decent 8 MP and the front cam is 5 MP. With both these versions seeing much demand and doing decent in sales, LG planned to touch-up and modify the existing features to make them meet the expectations of current trends. As the rumors were circulating on the Internet, we have compiled the information from the most reliable sources and presented here on as is the basis. With CES 2017 just a few months away, it is evident that LG is desperately trying to make a comeback. So what can we expect from LG in upcoming CES?
The new phones, according to a report from VentureBeat, won't be high-end flagship smartphones like V20 or G5. But rather new models in lower versions of X and K versions. The rumor suggests that 2017 models will have the following features.
K3: 4.5-inch screen, 5 MP rear camera, and 2 MP auto-focus front camera. 2100mah battery.
K4: a slightly bigger 4.7inch screen, 8MP rear camera with laser focus and optical image stabilization. 5 MP front facing camera without flash and 2500 Mah battery.
K8: 5-inch display with IPS technology and glare reflection.
K10: 5.5 inch displays with a fingerprint sensor. The 2.5d glass on front and back, 5MP wide angle lens.
It is rumored that all new K-series will be for sale in markets from mid-January.
The X-series smartphones had a big revamp of the features. The high-end phone from X-series will be duped as LG x-calibur. Rumour has it that the company designed the Smartphone with military grade durability. X-calibur is rumored to have IP68 water resistant capability and is prone to dust resistant too. The X-series is expected to come with 4100 mah battery, which by means the phone can be used for extended hours on a single charge by today's standards.
Another phone in x-series is LG X power 2. It is rumored that this version will have a 5.5-inch screen 720P display.  A 13 MP wide angle camera and 5 MP front facing camera and a bigger battery capacity of 4500 mah. As mentioned earlier, the X power 2 will not be shown in 2017 CES but will be unveiled at 2017 mobile world congress in Spain.
The last device in the rumor is LG stylus 3. This device is rumored to have a rocking 5.7-inch screen. A 13 MP back camera and 5 MP front facing camera. It is believed that both the cameras will come with a built-in LED flash for low light photography. To map the user inputs to the device, as the name suggests it comes with a stylus.
MR Blass expects that K-series models will be available for sale to public from mid-January, followed by Stylus 3 from February. The X-series are made ready for sale in the months of March and April. With all these rumors coming in, it is going to be an exciting year for both LG and its customers.