When we face an issue with a product, the first thing we check is the expiry date of the warranty period. If it doesn't expire, we will bring it to a service center and get it repaired.
But with LG's Nexus 5X, we see a whole different scenario, at least with the ending of the above situation.
According to a Reddit thread, a considerable amount of 5X users are facing this issue. The exact problem is the phone, getting into bootloop.
LG Comes Up with Full Refund for impacted Nexus 5X Devices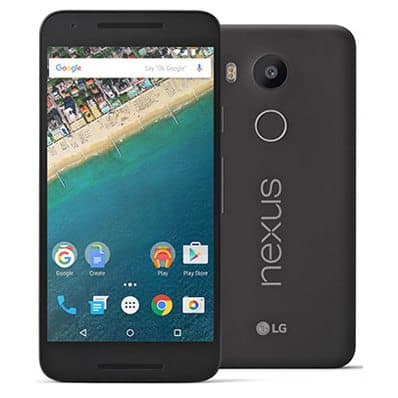 When people brought the affected unit to service centers making use of the warranty period, LG couldn't solve their problem. The reason they got was the lack of hardware components.
Recently, Google came up with its own flagship smartphone range, Pixel, giving an end-notion to the Nexus series. Obviously, they stopped selling any Nexus phones. And, it seems like LG has halted the production as well.
Quoting the Reddit thread, customers, who bought units for service got the following mail.
"We're sorry to hear that you've experienced a problem with your LGH790 and appreciate you giving us the opportunity to provide a warranty repair. We have received your device at our repair facility but currently, a part to complete the repair is out of stock and is no longer available.
To rectify this issue, we would like to offer you a refund for the full amount of your device. That amount will be determined by your sales receipt. Your refund can take approximately 4 weeks to receive due to the holiday."
LG launched 5X in collaboration with Google about a year ago back in 2015 October. People who bought it even in November can claim for warranty.
Also Read:- Nexus 5X vs iPhone 6
As the mail says, you will get a full refund for your damaged phone if you are getting this issue. In order to claim the refund, you must contact LG.
They will give your money back with some strings attached. The refunding process is a lengthy one, lasting at least 4 weeks. So, you should submit the documents and they have to verify the same.
Nexus 5X was really an affordable phone with some fabulous specs. The Snapdragon 808 and Adreno 418 worked hand in hand to bring smooth performance to the front. They offered two storage options; both 16 and 32 GB.
The back and front cameras were 12.3 and 5 megapixels respectively. The fingerprint scanner was fast enough and it has a decent 2700 mAh battery.
Advertisement:  Now experience the ease of comfort to remotely access your Android apps and data on any device(PC/Mac/Android/iOS) by loading Bluestacks onto citrix vdi from Apps4Rent powered by one of the leading providers of QuickBooks Cloud Hosting and Office 365 – O365CloudExperts.