Techies all around the world now eye on MWC, Barcelona. A few smartphones including Nokia 3, Nokia 5, Nokia 6, Nokia 3310, and LG G6 gets announced there.
A few days ago, Lenovo expanded their smartphone base with Moto G5 and G5 Plus. The design looks premium compared to what we saw on Moto G4 and Moto G4 Plus last year.
Today, we are going to have a look at the features, price and release date of these two Moto devices.
Moto G5 and Moto G5 Plus Features, Price and Release Date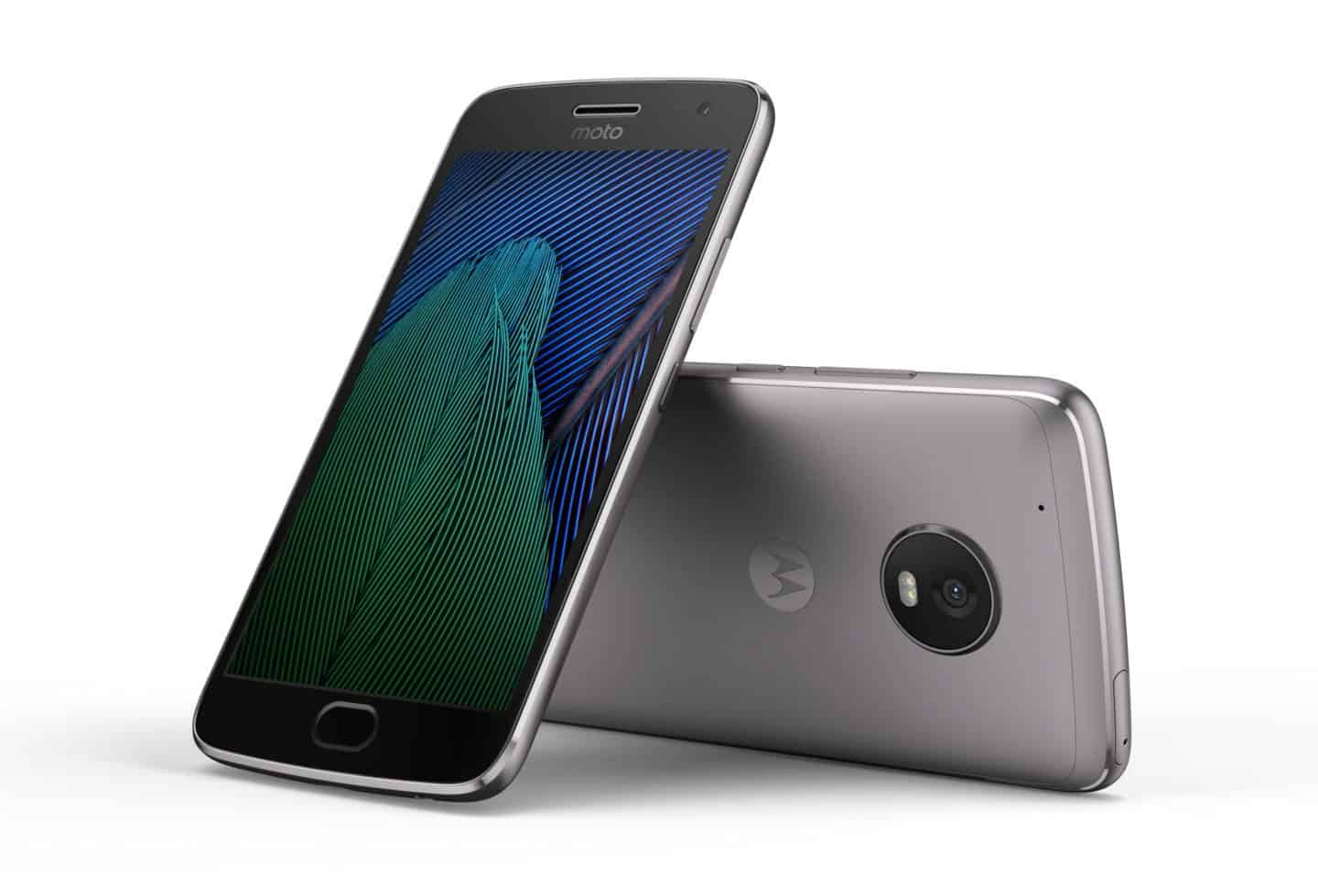 Not to mention, Motorola Moto G5 Plus is the superior among the two, with a more powerful processor under the hood.
Before we differentiate between both, let me tell you the similarities.
Similarities of Motorola Moto G5 and Motorola Moto G5 Plus
Both the devices sport a similar design with Moto branding on the back. The camera is placed inside a Moto Z-like circle.
On the front, Moto G5 and Moto G5 Plus get a fingerprint scanner. And, the front cameras of these devices are identical too. Moreover, as a Moto G5 or Moto G5 Plus owner, you can play with Google Assistant too.
The software on both the devices has zero difference. The traditional close-to-stock and blot-less interface now got a new feature, called One Touch Nav, which is the way of using fingerprint scanner via gestures to trigger things.
Differences between Moto G5 and Moto G5 Plus
The display on Moto G5 is a 5-inch screen with full HD resolution whereas the one on Moto G5 Plus is slightly bigger, 5.2 inch. Theoretically, Moto G5 will render crisper visuals. But we can't notice the difference at the microscopic level.
The rear facing camera on Moto G5 is a 13 MP sensor with f/2.0 aperture. When it comes to Moto G5 Plus, it has got 12 MP sensor of f/1.7 aperture. The megapixel doesn't decide the quality here but the sensor does. Apparently, Moto G5 Plus will take quality shots as compared to that of Moto G5.
Underneath the hood, Moto G5 has Snapdragon 430 and Adreno 505 GPU. As expected, Moto G5 Plus's processing power is maintained by SD 625 and Adreno 506.
Also Read:- Samsung Galaxy S8 will Reportedly Come out with Sony Batteries
As we get into the storage and RAM, things get a bit complicated because there are about half a dozen variants available. You can read about it below in the pricing section. Not all the variants will be available in a country. Lenovo launches specific models for each location.
You will get a 2800 mAh battery on Moto G5 and 3000 mAh one on Moto G5 Plus. Both the devices support fast charging.
The global version of these phones will have NFC support. But US people need to miss it. Lenovo revealed that the US variants will not possess NFC.
Moto G5 Price
| Variant | Price |
| --- | --- |
| 2 GB RAM / 16 GB ROM | $210 |
| 3 GB RAM / 32 GB ROM | $294 |
Moto G5 Plus Price
| Variant | Price |
| --- | --- |
| 2 GB RAM / 32 GB ROM | $229 |
| 3 GB RAM / 32 GB ROM | Haven't released yet |
| 4 GB RAM / 64 GB ROM | $279 |
Release Date
The company didn't reveal the global release date. However, they told the media that in the Indian market, Moto G5 devices will go on sale by March 15.
We expect them to launch Moto G5 in the second week of March and Moto G5 Plus in April.