Keyword research is pillar of SEO. Without performing keyword research there is no meaning for Search engine optimization. Any site or any blogger would start his blog with a new domain. Keyword research is most important for selecting a domain too. In detail keyword research is essential to start a new site. Keyword research is not an easy and one day learning task. You will learn this keyword research slowly. In this article I'm trying to explain how to do keyword research, keyword research tips and many more things about keyword research. If you are willing to experience success and fame, you are are the right place. Keyword research can bring them to you. So are you ready to learn about keyword research? Then, let's start from beginning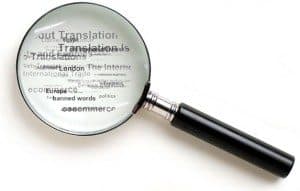 What is Keyword Research?
Before learning how to do keyword research, you must know what is keyword research. Keyword research helps to find some high ranking keywords on search engine. 90% of bloggers including me perform keyword research to rank #1 on Google. Main aim of this keyword research is to find high paying and low competition keywords which helps your site to rank awesome on search engines
What You Would Get from Keyword Research ?
Keyword Research helps in everything. Mainly you can get
Rank better on Search Engines
Helps to start a Micro Niche site
Improvement in Traffic
Recommended: 40 Ways to Increase Website or Blog Traffic
Increase in traffic drives more online income
Recommended: 5 Ways to Make money online from home without any investment
How To Do Keyword Search For Profitable Results
In this article we are trying to explain about how to do keyword research for writing and publish articles on your blog. If you are planning to start a new micro site, don't worry about it. We are coming soon with another article explaining how to perform keyword research for micro niche sites too. But now you can learn how to do keyword research for publishing articles.
Keyword research is not enough for writing articles. You must follow another 10 things while writing articles
Read about: 10 things to do before writing an article on your blog
 Well Let's go the Topic
1. Select a Topic 
Think hard and select a topic for your upcoming article. This is first and important step. After selecting a topic we can go forward to start keyword research.
For better understanding, we will select a topic in this article too. I decided to start writing about Keyword research in this article.
2. Know About Google Keyword Tool
For finding keywords there are many free and premium keyword tools available online now. As i target traffic from Google I have decided to use Google Keyword Tool.
Go to Google Keyword Tool and sign in with your details
After signing in we have to change some default setting in keyword tool. Changing default settings is purely to make our work easier
Change settings as mentioned below. For better understanding use the image provided below
Tick both Broad and [exact] in Match types 
Click Advanced setting and select All countries 
Under Columns make sure you have ticked Competition, Global Monthly Searches, Local Monthly Searches and Approximate CPC
(Click the image for higher quality)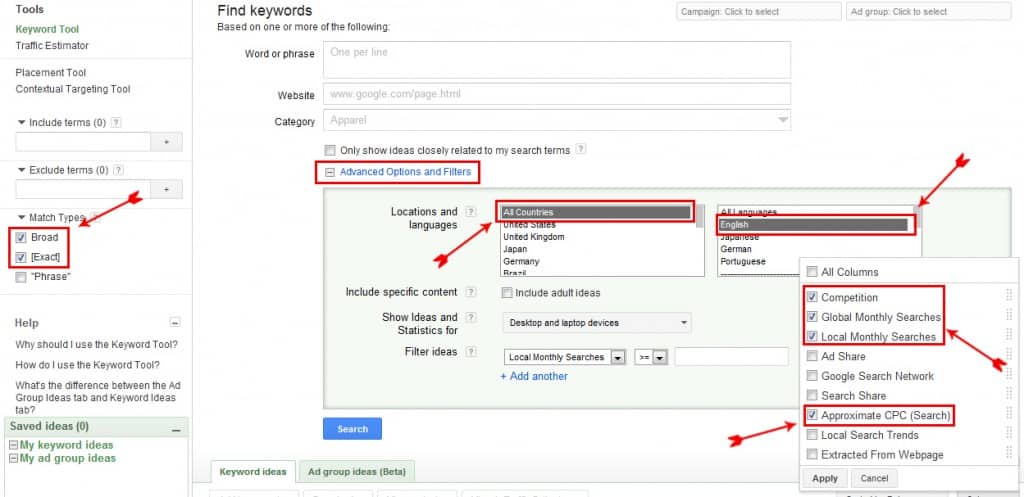 Let me First explain about above phases 
Global Monthly Searches or GMS – Exact number of searches for your keyword searched in last month all over this globe. I'm speaking only about earth and i don't know about aliens on Mars 😛 Just kidding
Local Monthly Searches or LMS – Exact number of searches for your keyword searched in last month only in your country.
Competition – Competition for your keyword.
Board Search – Provides information about your keyword used in search engines in last month. It varies with Exact search. In detail 10 people searched for keyword research, 5 people searched for keyword research tool and 2 people searched for how to do keyword research in last month. So total GMS for the Keyword Keyword Research is 17 searches
Exact Search – Provide information about exact searches for your keyword in last month. When comparing with above example, Exact GMS of your keyword is 10 searches
Now I hope you got clear understanding between Board and Exact Search
Approximate CPC – CPC is nothing but Cost per click. It says how much you would get per a click. It is the maximum CPC you will get for that keyword. If a user finds your article from exact search of your keyword on Google and clicks your ad, you may get that maximun CPC
3. Selecting the keyword
As  i said earlier i'm writing about Keyword research. So i searched for it on Google Keyword tool. Search for your keyword by typing it on word or phase column and click search
Now you can see some details as show in the image

Note down the values of GMS, LMS, competition and CPC for both Exact and Board searches
For my keyword i found high competition for board search and low competition for Exact search. You have to consider Exact searches while selecting a keyword. I highly suggest you to follow these main three steps while picking a keyword
Your keyword must have at least 3000 GMS and 200 LMS (or something nearer to these values)

Your keyword must have at least 1$ CPC and
Competition for your keyword must be low. You can even select high competition keywords, if you feel your site is quite enough to come over high competition sites.
But for my keyword Keyword Research more competition in case of Board searches. But it has Less competition in case of Exact Searches. If it has less competition in both cases you can go with it. So i'm leaving this keyword and searching for other keywords
The first preference in keyword research is Competition. So in order to find some low competition keywords, click on Competition text in Google Keyword tool. This will arrange all less competition keywords from starting
Now search for keywords qualifying above three conditions and i found these two keywords which suites my article
How to do Keyword Research – Low competition and better CPC
Keyword Tips – Low competition, better CPC and also Good GMS and LMS

4. Testing Selected Keywords
You are almost done now. You have to check Top 20 results (Mainly Top 10) for your selected keyword in search engines like Google, Yahoo, Bing etc. But i may check only on Google since many internet users use Google as search engine. Note down the domain authority and alexa rank of all top 10 results and compare it with your domain authority and alexa rank. If they are close enough to your domain authority you can select the keyword. Also check whether there is any results from huge site like Google, Wikipedia and YouTube. We can't rank better than them
Hint: To know domain authority, use can use open site explorer 

Hint: To know Alexa rank, use alexa extension for your browser 
I have checked results for my two selected keywords and i found some results from Google and YouTube for my first keyword How to do keyword research. So, i finalized the keyword Keyword research Tips in my article. This is the primary keyword to use in the article. If possible use the remaining (keyword we have left) keywords too(Like Keyword research and How to do Keyword Research)  as i used in this article  
5. Keyword Research Tips
It's party time, You have selected a keyword for your article. Now you must know some rules to implement in your article. Use your keyword as follows
Start the article with the selected keyword (Recommended)
First paragraph must contain 75+ words. Sprinkle that keyword at least 3 times in the paragraph
In the same way sprinkle the keyword 3 times in last 100 words of the article

Keyword must contain in Article Title, URL and in meta description. (Important)
Include the keyword in one of the H2 Tag of article
Keyword density must be in between 2%-4%
Are you doubting this Method ?
Well, I'm using this method while writing articles on this site. To prove you about this method of keyword research, I'm showing traffic source of this site (last month). 73% of traffic is organic and comes from Search engines (mainly Google)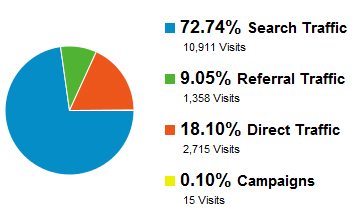 Please feel free to comment for any doubts regarding this article. We are always looking forward to help our readers. We love even more if you join our subscription list