Is your Windows computer behaving in a ghostly manner? Is your keyboard typing wrong characters all by itself? You are typing something and something else shows up on the screen? Then your system is under control of some evil dark spirits. Surprisingly, I'm just kidding! Your windows machine is just facing a conflict in selecting the correct language input.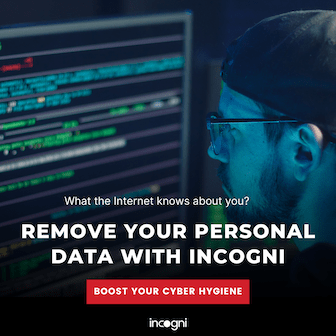 Either you might have changed some settings unknowingly or some third-party software is causing this error. Without a doubt, there is no ghost behind why your keyboard typing wrong characters suddenly. On the positive side, we have a guide to fix this common Windows error. All you need to do is, follow the steps and you will be able to fix this issue.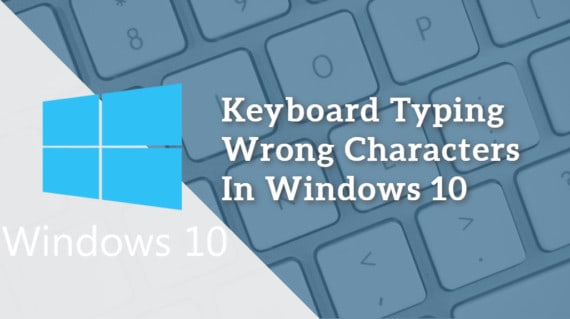 Fixing Keyboard Typing Wrong Characters Issue in Windows Laptop/PC
The most common reason for this problem lies in keyword language selection. Windows supports multiple keyboard languages. It is helpful for people who type in different languages.
But just imagine, your keyword language is set to Spanish and you are typing in English. Undoubtedly, you will see some weird things like:
Keyboard typing multiple letters or double letters
PC or laptop keyboard typing extra letters
Keyboard typing random letters
Sometimes you can't type @ symbol too.
These issues can occur in any laptop manufacturers like HP, Lenovo, Dell, etc., and can also occur in Windows 8, Windows 7, and Windows XP.
You can easily solve the keyboard typing wrong characters issue, just by pressing Fn + Num Lock key together in few laptop/PC models.
However, if the issue is still not resolved, follow any of the 2 methods listed below to fix the keyboard typing random characters issue.
Method 1: By Manually Changing Input Language
If you have more than one keyboard layout and language installed on your Windows 10 computer then you have found the culprit. Windows 10 allows quickly changing the input language by pressing Windows + Spacebar key.
Subsequently, you can change the language to English US and see if the issue still persists.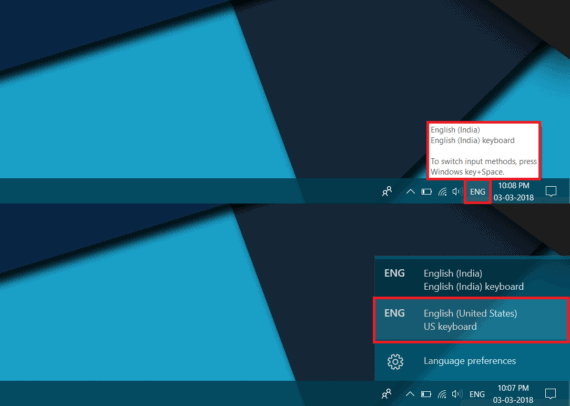 Or, you can click on the Language button placed in the System Tray on the lower right corner of the taskbar and select English US from it.
Either you might have accidentally changed this input language or some other app would have requested for the change. Due to this change in the keyboard language, you might notice problems like keyboard printing multiple letters with a single stroke or typing symbols instead of letters.
We reverted back to the original input language to solve the issue.  Thereupon, your ghostly keyboard typing incorrect characters issue should be solved.
Also Read:

Windows 10 taskbar not working? Here is the simple fix

Mouse Cursor Moving on its Own? 13 Ways to Fix it on Windows
However, if you still face the issue then proceed to the second method.
Method 2: By Overriding Input Langauge
Open Control Panel on your Windows machine.

Select "Clock, Language, and Region"

Further, click on "Language".

Locate "Advanced Settings" and click on it.

Locate "Override on default input method", click on the drop-down box and choose your preferred language (English US).

Similarly, Locate "Override for Windows display language", click on the drop-down box and select English US.

Click on SAVE and restart your PC.
That's it! Your ghostly keyboard typing wrong characters will be fixed after rebooting the Windows Laptop or PC.
Final Words
The windows keyboard starts typing incorrect words regardless of giving correct instructions because of certain input-language conflicting parameters. Under those circumstances, we just override the language settings to fix keyboard typing wrong characters problem.
Do let us know if these methods worked for you or not. Also, if you know any other method to fix the keyboard typing wrong characters issue, then please write it down in the comments section. Sadly if nothing works, your keyboard might need a replacement.
LIMITED OFFER
LIMITED OFFER