JioPhone Next is an upcoming smartphone from the most popular cellular network Jio in collaboration with Google in India. In the latest earnings call of Google; CEO Sundar Pichai has revealed some pieces of information regarding the upcoming budget smartphone from Jio.
This most anticipated device from both companies is making its debut by this Diwali in India. Recently, Google has announced their Pixel 6 and 6 Pro flagship smartphone in the US and now, they have made headlines for bringing the Jio smartphone.
JioPhone Next Launch and Specifications
The Next smartphone from Jio is coming to the Indian markets; co-developed by Google with Pragati OS specially made for the device. The Pragati OS is an Android-based operating system that features optimizations targeted at Indian smartphone buyers. Besides, the upcoming device as per Sundar Pichai is going to be a new transition from feature phones to smartphones in the Indian mobile space.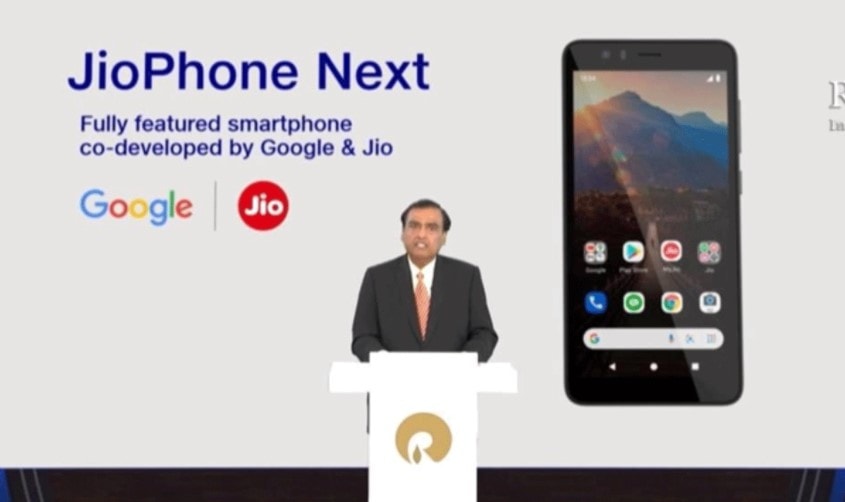 In his words, he says that; "We've also made progress with the Made for India affordable smartphone, co-developed with Reliance. JioPhone Next device features premium localized capabilities and is on track to launch in the market by Diwali." Also, Sundar Pichai even adds that in the next three to five years; the launch of the JioPhone Next will make an impact in the smartphone market in the country.
The device is considered one of the most affordable upcoming Android smartphones in the country from Jio. Previously, Jio had brought a few Android smartphones with the brand name Lyf in the budget and mid-range smartphone.
Moreover, the cellular network provider has discontinued the brand; launched a couple of feature phones. Also, they have become an instant hit in the feature phone market where Jio 4G had a major number of users.
Coming to the specifications of the Next smartphone from Jio, the device runs on specially made Pragati OS based on the Android operating system. Furthermore, the device will sport a 5.5-inch HD display on the front with regular-sized bezels on top and bottom.
Under the hood, a Qualcomm chipset powers the device and the rear camera features a 13-megapixel sensor. Also, the operating system will come with pre-bundled Google applications and Jio applications catered for Indian audiences.