Reliance Retail has launched its latest laptop with 4G connectivity for Indian audiences. The JioBook 4G arrives as the newest budget-friendly laptop from the brand. The laptop comes with a SIM card for uninterrupted network connectivity. The device comes as a second laptop model from the company featuring a plastic build.
Apart from 4G connectivity, the laptop features dual-band Wi-Fi and can extend or mirror the screen with the HDMI mini port. The portable computer comes in a lightweight, sleek design and arrives in only one color shade. The JioBook can deliver 8 hours of battery life on a single charge.
Let's take a look at the specifications and pricing of the laptop.
JioBook 4G 2023 Specifications
The JioBook (2023) comes with the JioOS based on the Android operating system. The newest laptop from Jio sports an 11.6-inch HD display with a screen resolution of 1366 x 768 pixels. The laptop comes with a plastic body and features a SIM card tray which is used for providing 4G connectivity.
Under the hood, an octa-core MediaTek MT8788 processor powers the laptop. The storage provided on the laptop includes 4GB of LPDDR4 RAM and 64 GB of internal storage. Besides, the device features a dedicated microSD card slot to expand the storage to up to 256GB. The laptop weighs 990 grams which is much lighter when compared to the 1.2 kg JioBook from last year.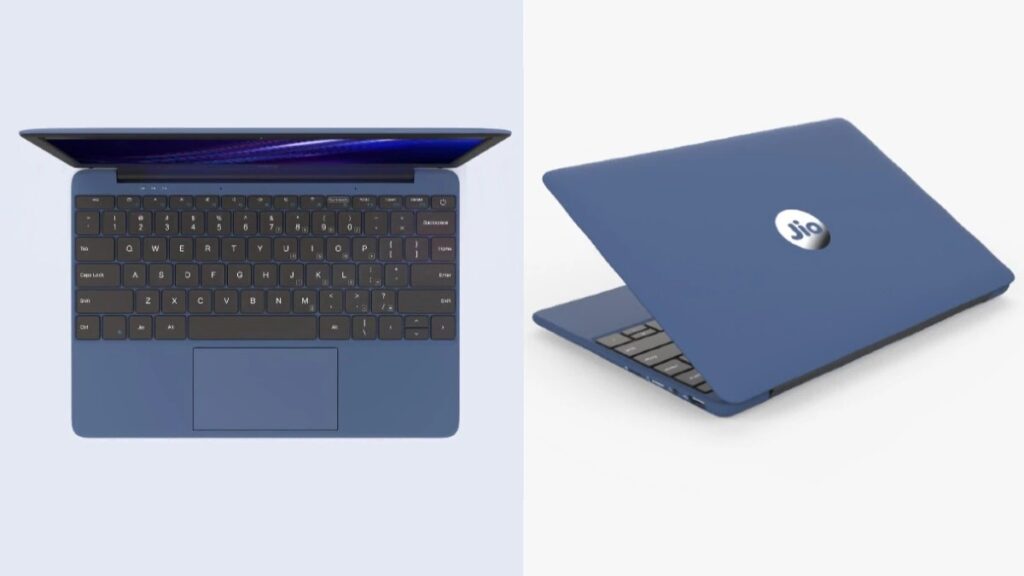 The connectivity features of the JioBook 4G (2023) include Wi-Fi, Bluetooth 5, an HDMI mini port, and a 3.5mm headphone jack. The device comes with dual stereo speakers and even has a 2-megapixel webcam for meetings and video calls. The battery provided with the laptop comes with a 5000mAh cell. Jio claims the laptop can last 8 hours up on charging the device one time.
The last year's JioBook featured a  Qualcomm Snapdragon 665 SoC paired with Adreno 610 GPU, 2GB of RAM, and 32GB of eMMC storage. The pricing was around Rs. 15,799 and let's take a look at the price for the newly launched JioBook 4G (2023).
Price and Availability
The JioBook 4G 2023 edition comes with a price tag of Rs. 16,499 with the Blue color shade. The pre-orders have begun on the popular e-commerce platform, Amazon, and, Reliance Digital's e-commerce website. The laptop will go on sale from August 5th and will be available for purchase in offline retail stores as well as online marketplaces across India.
| Aspect | Details |
| --- | --- |
| Product | JioBook 4G (2023) |
| Connectivity | 4G, dual-band Wi-Fi, HDMI mini port |
| Design | Plastic build, lightweight and sleek |
| Color | Available in Blue color shade |
| Battery Life | Up to 8 hours on a single charge |
| Operating System | JioOS based on Android |
| Display | 11.6-inch HD display, 1366 x 768 pixels |
| Processor | Octa-core MediaTek MT8788 |
| Storage | 4GB RAM, 64GB internal storage, expandable up to 256GB |
| Weight | 990 grams |
| Connectivity Features | Wi-Fi, Bluetooth 5, HDMI mini port, 3.5mm headphone jack |
| Additional Features | Dual stereo speakers, 2-megapixel webcam |
| Battery | 5000mAh cell |
| Price | Rs. 16,499 |
| Sale Date | From August 5th |
| Availability | In offline retail stores and Amazon India |