When the nation cheered for the free voice and video calling Jio brought to the limelight, iPhone 5 and 5S users were not certainly enjoying it. The then became a sensational telecom network released a special application to enable smartphones with no VoLTE for free voice calling and text messages. Still, iPhone 5 and 5S couldn't able to grab the chance.
But now, the company has released an update to their Jio4GVoice application that allows voice and video calling on both the iPhone models.
iPhone 5 and 5S Users can now Use Jio4GVoice App for 4G Calling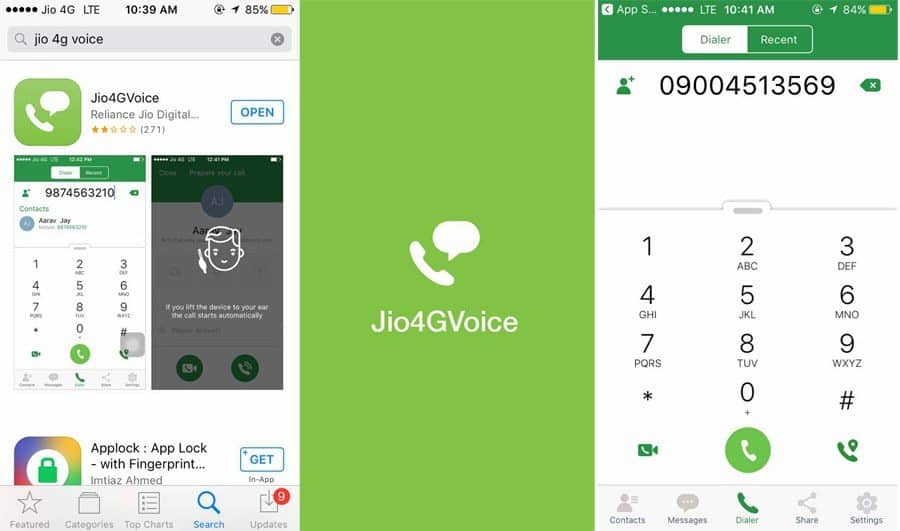 We all know Jio is completely a 4G network. So, you can't use the service without a 4G enabled phone. Given that Jio is an IP address-based network, VoLTE is needed to send text messages and make both video and voice calls. The truth is not all 4G smartphones have VoLTE support. For the same reason, users should go for Jio4GVoice application to do so.
iPhone 5 and 5S were in the category of 4G-enabled-but-no-VoLTE. Unlike other smartphones, the Jio4GVoice app (formerly JioJoin) doesn't offer calling option on those as well. You may be a disappointed iPhone 5 or 5S user. But the issue is no longer present as Jio has rolled out an update to the app with the support for HD voice and video calls over the 4G network.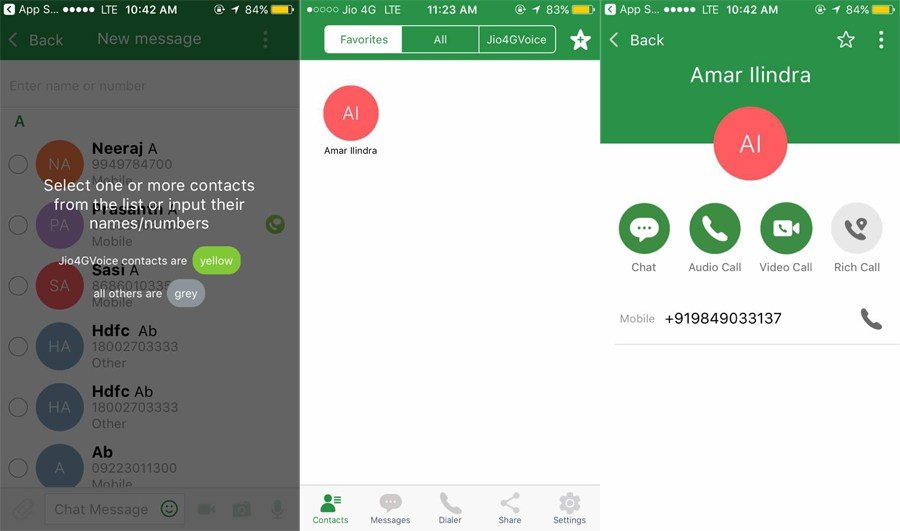 Download from App Store
How can you get the 4G calling on your iPhone now? Well, first you have to install the application from the app store.  For the first time, you have to configure Jio4GVoice. Don't worry! Configuration is a no brainer as it includes simple steps like verifying your mobile number. Whenever you want to make a call, you can open the app and dial the number from it. In order to receive calls, you must ensure that the app is running in the background and 4G mobile data is turned on.
Also Read:- Reliance Jio complains to TRAI about Airtel misleading offers
The new Jio4GVoice app doesn't bring calling only. You can use it for customized messaging too. There is an option for urgent calling, which when you use, the person on the receiving end can know the call needs emergency consideration. The app also allows you to share your location and images.
During our encounter with the all new Jio4GVoice app, we found that the app is not devoid of glitches as it often keeps crashing. We hope they will fix it soon.
In case you are using JioFi for your no-4G devices, you should know that Jio4GVoice application doesn't work on your phones. The story remains the same if your phone supports 4G and you prefer using JioFi.