Reliance Jio literally rejuvenated the Indian telecom industry with user-friendly tariff rates. Given a large number of feature phone users in the country, they even announced a 4G feature phone, dubbed as JioPhone.
You don't have to shell a lot of bucks as compared to the other low-end 4G phones in the market. It only costs Rs. 1500 that you can get back after three years.
How to Pre-Book a Jio Phone?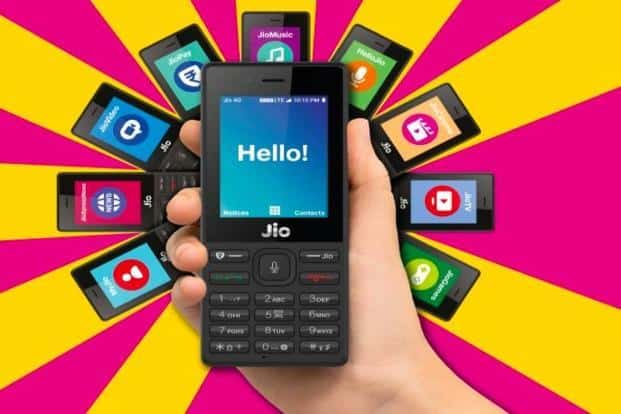 The pre-booking for the Jio Phone started on 25/08/2017. Although there were some glitches from the server side soon after the pre-booking became available, the website seems to be working fine now.
The phone was announced about a month ago in July at an effective price of zero. Yeah, you have to spend 1500 INR for it. Nonetheless, you will get it back after three years. And, they would distribute the devices on a first come, first serve basis.
The company also launched three tariff plans for the network along with the phone for the users. Those who get their hands on a Jio Phone can top up for any of these plans. The first one includes unlimited data, voice calls, and 300 messages for one month. You need to spend Rs. 153 for it. The other two plans are for a week (Rs. 53) and 2 days (Rs. 23).
As you read earlier, the pre-booking started already. How can you do it? Well, you can follow the method given below for that.
Also Read:- Reliance Jio Offers 100% Cashback for JioFi Routers: Here is How it Works
First, you have to install My Jio app on your smartphone. If you are a Jio customer, you might have done it already. Once you have it, open it up. Most probably, you can see a banner on the top of the interface mentioning the Jio Phone. Clicking on it will bring you to a page to enter all your details and Rs. 500 as the down payment. When you receive the phone, you can pay the residual amount (Rs. 1000).
We have noticed confusion between people about the returning policy. You must return the used phone after 3 years (or 36 months) to get your money back. As long as you don't do it, you will stand no chance for the refunding policy.
Talking about the features, the Jio Phone has a 2.4-inch display with a single SIM slot. You can't make other carriers' SIMs work inside it. The phone has a 2000 mAh battery that promises up to 12 hours of talk time. Moreover, the phone also supports 22 Indian languages.