India's one of the biggest telecom operators Jio has launched UPI payments. However, this feature is only available for selected users for testing. The telecom giant is said to have added the UPI option on its MyJio app. Reportedly, the company is providing selected users with a virtual payment address (VPA) carrying UPI handle @jio.
Earlier Jio in the reports for discussing with banks like Axis Bank, ICICI Bank, and SBI to facilitate UPI payment through its platform. According to a media report, The new development by the company is aimed to counter other UPI Apps like Google Pay, Paytm and WhatsApp.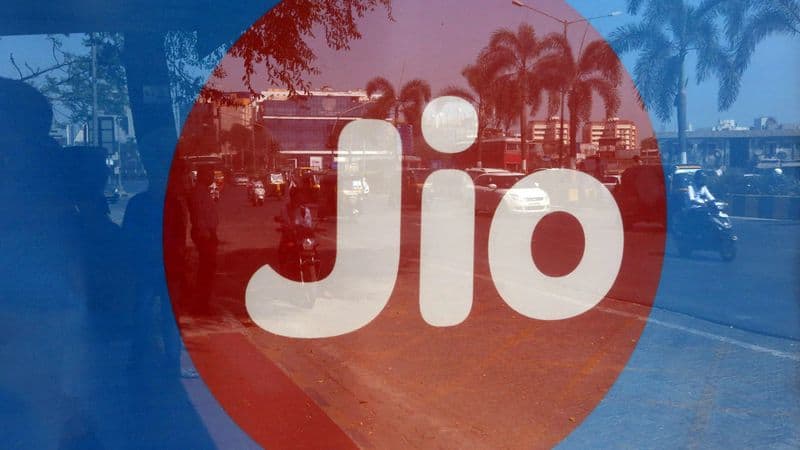 A Look at Jio UPI
According to reports from Entrackr, the MyJio app shows the UPI payment option for selected users. As per the screenshot shared by the website, the new option is available alongside the Jio Savan. In the UPI option, you'll get the regular option such as Send Money, Scan & Pay, Request Money, and Passbook.
Additionally, you'll able to see Jio barcode on the shops soon as there is the option to Scan & Pay at the shop.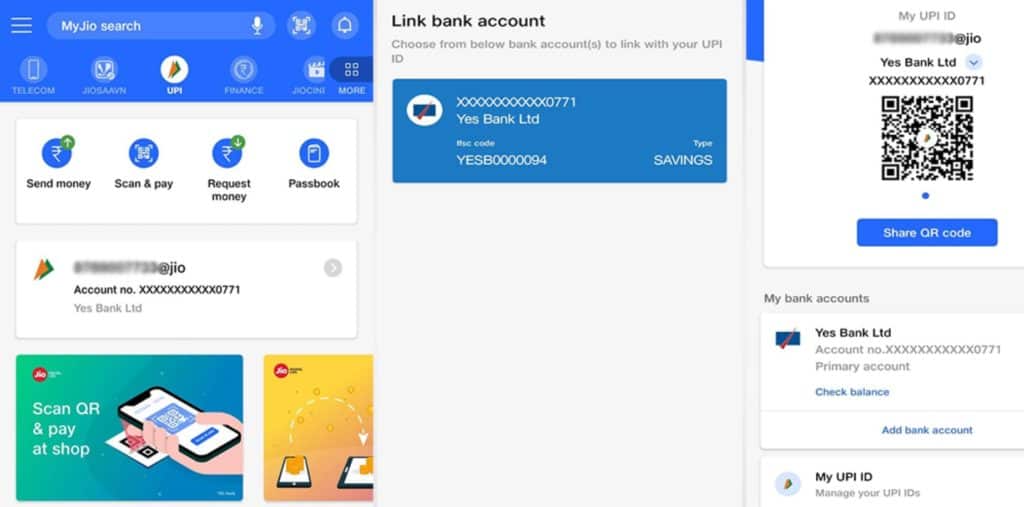 Jio UPI: How will it work?
The JIo UPI feature will work just like the other UPI apps. On the first go, users have to add their bank detail and then generate the Jio UPI ID, which is xxx@Jio.
Once the registration process is done you're ready to do a money transfer. The new feature of Jio will also assist you in making Payment for Jio recharge as well.
Why did Jio choose UPI?
The UPI becomes one of the biggest payment modes in India. The growth and scale of the UPI are expanding and already beaten all other forms of digital payments. In the month of December 2019, there were more than 1.3 billion transactions happened in India through UPI.
Well to compare this in 2018, 3 billion transactions happened through UPI. Overall, more than 10 billion transactions occurred in 2019 through UPI. which is more than thrice of the number of transaction happened in India in 2018.
Trouble for other Giants?
As per the latest reports, Paytm is the number 1 app, and more than 300 million transactions are carried out per month on Paytm via UPI. Google pay is in the second and Phone Pe is in third place.
Now, when the Jio has entered this market, it has directly reached its 37 crore users. Well, that is definitely a huge number and will make trouble for other UPI apps.
Well, interestingly the important thing here to notice is the company didn't add this feature to their existing wallet App "Jio Money". So, is this the end of Jio Money? We can't say about this till the company provides any information. However, you can let us know why the telecom giant chooses the MyJio app instead of Jio Money?