This year has been slightly different from Apple as opposed to all the previous years. We say that because the company has already launched its updated iPads, AirPods, and iMacs. Traditionally, we see Apple launch its products in the second half of the year. However, the company might possibly have been forced to launch it earlier because of its sales slump.
Apart from products in the Apple lineup being launched, we are seeing rumors of the next iPhone already too. The next iPhone, reportedly called the iPhone XI, has been leaked once again. And it reiterates that the next iPhone will most likely have a triple rear camera setup.
Latest iPhone XI Renders show Triple Rear Cameras, iPad-like Mute Switch
We know that Apple iPhones are known for their design and aesthetics. However, the leaked renders show that this year's iPhone XI series might not be the best iPhone ever designed by Apple. Already seeing the leaked renders, Apple fans are questioning the design choice from the company. However, we will have to wait and hold our judgment until the iPhone XI becomes a reality.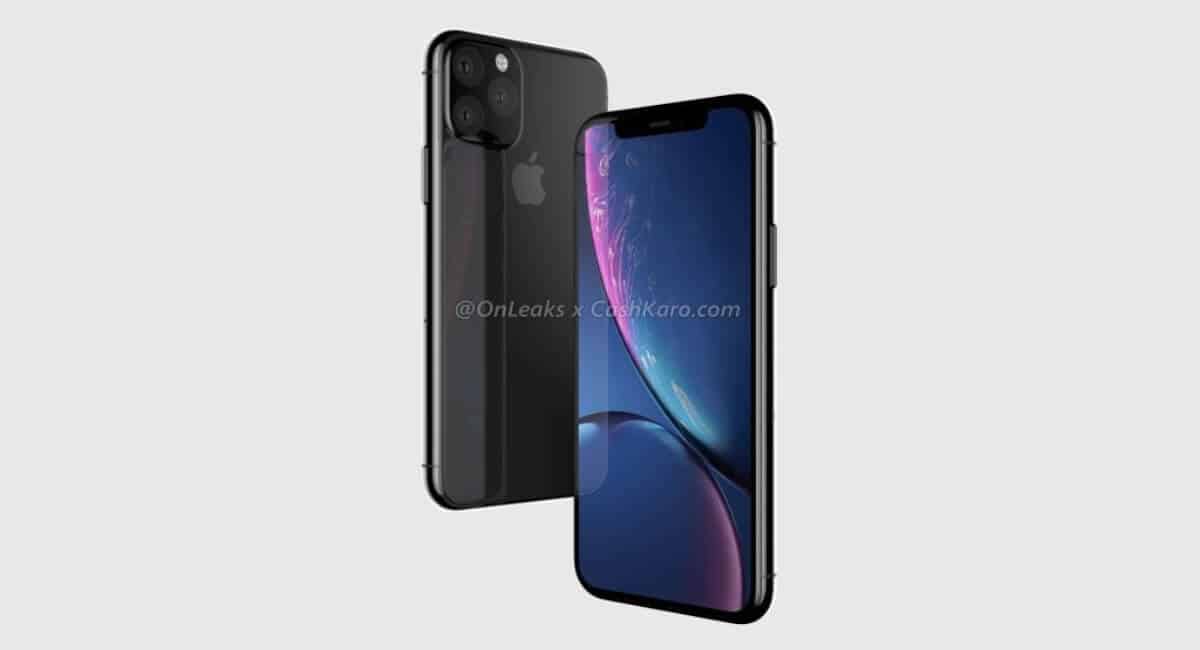 Till then, we can have a look at the newly leaked renders brought to us by Cashkaro. The publication is very confident that its 'exclusive' renders are what the iPhone XI will finally look like come September 2019.
Following what has been reported previously, this renders also show a Mate 20 Pro-like triple rear camera setup on the iPhone XI. We now have enough evidence to believe that the iPhone will indeed have three cameras at the back.
One new takeaway from the new renders is the old-but-new 'Mute' switch from Apple. According to Cashkaro, iPhone XI will have a 'mute' switch on the left side which has been seen previously on Apple iPads. So rather than the Pill-shaped 'Mute' switch, we will now see rounded 'Mute' switch on the next iPhones.
Apart from that, iPhone XI will continue to have Apple's proprietary Lightning port rather than USB Type-C. If you follow Apple closely, you would know how much Apple loves its Lightning ports so this was definitely expected.
Other than that, iPhone XI is expected to have top-of-the-line specifications such as Apple's new A13 chip. We will continue to see a notch on the front of iPhone XI as well. Reports also suggest that Apple will add some new sensors in its notch for better depth sensing.