We have already reported about Apple sealing a display deal with Samsung. The amount they spent on the deal made every tech enthusiast think that all the variants of the next iPhone would come out with an OLED panel.
Now another report came stating only 40% of the next iPhone will have OLED displays. We have to wait until 2019 to see Apple go with such panels on every iPhone they manufacture.
iPhones won't go all-in on OLED screens until 2019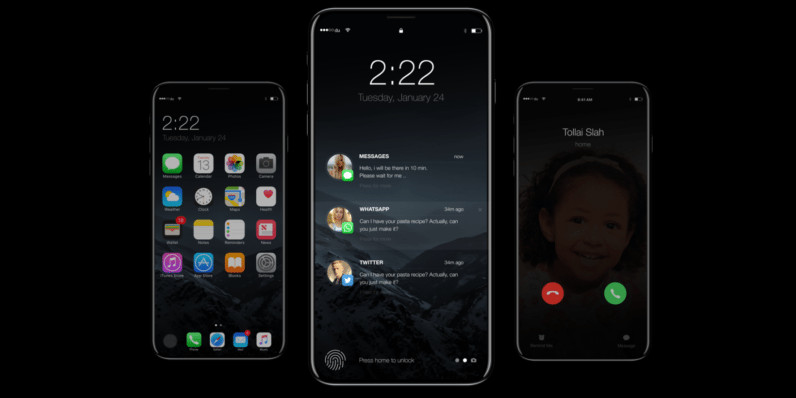 OLED and AMOLED are ruling the smartphone field now. Almost every flagship manufacturers switched to either of these display technologies as they offer more flexibility and are thinner than conventional LCD displays.
Nonetheless, Apple hasn't released even a single iPhone with OLED or AMOLED panel display yet. And, it really disappoints every iPhone fanboy given that the company is known for breaking the conventional standards (AirPods is the latest one).
As we are all waiting for the next iPhone, many reports came out with the details of Apple's deal on OLED displays. They sealed a contract with multiple panel manufacturers including Samsung as well. The initial information about the amount of money spent and the number of panels they ordered, everyone thought all the variants of the next iPhone would sport an OLED panel.
But no! The new report contradicts the speculation that rounded earlier.
Also Read:- Samsung Galaxy S8 will Reportedly Come out with Sony Batteries
In this year, they will be going with 40% of iPhones with OLED display whereas, in 2018, they will include OLED panels on 80% iPhones. We can see every variant comes out with OLED display only in 2019.
The details first came online via a supply chain report from TheBell. The report also says that Interflex and Samsung are striving hard for the production of Flexible Printed Circuit Boards (FPCB) for iPhone 8, which will come out in September this year.
When the next event happens, we are expecting three iPhone variants; iPhone 7S, iPhone 7S Plus and iPhone 8. The first two will feature the regular LCD panels, and the most premium iPhone 8 will have the edge-to-edge OLED display.
First ever in the history of iPhones, the company will omit the home button and embed it along with fingerprint sensor on the screen. We can also see the secondary camera on the screen. The bezels are expected to be thin, and there will have support for wireless charging too.
We don't know about the pricing. Still, it will most probably go all the way up to $1000.