Irrespective of the very few models hitting the market every year, Apple got themselves a chair in the top half of the global smartphone share. People perceive an iPhone is more of a status symbol than a phone of innovative features. Not to mention, you will have to shell out a hefty amount to get your hands on the latest model.
Almost everybody familiar with the gadget arena knows Apple has its own operating system dubbed as iOS. They keep it as close as they can in order to increase safety and performance. However, it doesn't always work in the way it is made to.
iOS 13 Bug Makes it Difficult to Sign in to Third-Party Applications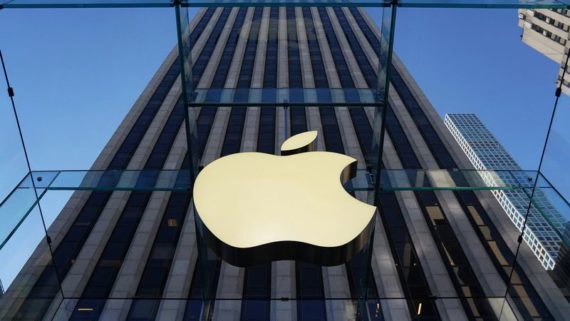 Android 10 and iOS 13 went live almost neck-to-neck in the same time. Akin to the former brings, the latter also has a systemwide dark mode. Moreover, a few other features also accompanied iOS 13 including sign in with Apple option, new reminders app, and look around view in Maps.
What's surfacing on the web right now is not the praises for the new update. We have spotted many users complaining about a Touch ID bug present on iOS 13, which doesn't let them log onto third-party apps. Obviously, it affected Touch ID based models only.
Apple already untied iOS 13.1.1 update. Unfortunate for the users that the same bug is there on the new version as well. On dealing with applications with the log on option, the phone should display a pop-up asking for Touch ID verification. But, on the new version, it just doesn't surface on time. For your information, the issue isn't limited to a specific app or a class of applications.
We could find many Tweets and threads on the official Apple Communities. Developers who have access to iOS 13.1 beta release also confirmed the presence of this bug.
So, what you can do about it? Owing to the delay in showing the Touch ID alert, chances are many quit the screen. Let us break it out to you! The dialogue box that asks for the verification is actually there! Yeah, you read it right. It is there but invisible.
Instead of leaving the application, you just have to put your finger on the home button, so that it can start the verification. If the new bug is what hinders the pop-up, you can successfully log in now. An alternate fix is to shake your device. And, the authentication screen will show up as usual.
As of now, the problem is vexing iPhone SE, iPhone 6s, iPhone 6s Plus, iPhone 7, iPhone 7 Plus, iPhone 8, and iPhone 8 Plus users. The older models with Touch ID didn't receive the iOS 13 update.