We already got the Samsung Galaxy S8. And, the Samsung's thunder is going to Apple this time as they will release iPhone 8 soon. We already heard a lot of speculations, rumors, and leaks about it.
This year, 2017 marks the tenth anniversary of the iPhone. Steve Jobs unveiled the first iPhone on 9 January 2007. Over the last 10 years, the smartphone rose to the top and became the symbol of luxury.
iPhone 8 to Come with Wireless Charging and Longer Lasting Battery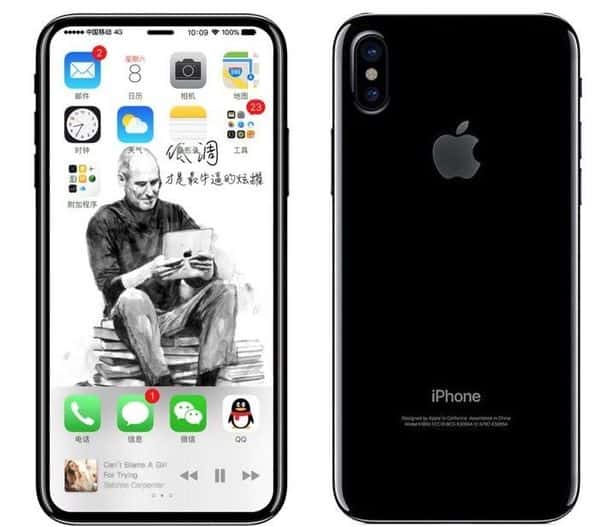 Apple is reportedly planning a significant design change for the upcoming iPhone. Most of the major smartphone companies opted for near bezel-less display for their flagship smartphone. So, we expect Apple to follow the flock and launch the smartphone with no bezels. Still, the placement of the fingerprint scanner may create an issue. We are not quite sure about whether or not they developed the technology to embed the scanner beneath the screen.
The display will most probably sport a curved OLED panel. The leaks also point to the possibility of having a glass back on the phone as well.
Underneath the hood, we hope they will include an A11 chip made out of 10 nm manufacturing process. Of course, it will run on the latest iOS 11. They may ditch the 64 GB variant this year and stick to 32, 128, and 256 GB versions only.
We have received some leak information saying Apple will release three phones next, iPhone 7S, 7S Plus, and 8. The dual camera system may remain to the higher variant, iPhone 8.
Given that Apple is going to step into the bezel-less world, chances are less for us to see the physical home button on their next series of smartphones. If they manage to place the fingerprint scanner underneath the screen, it will mark a massive success in the history of the company. In case it doesn't happen, they may satisfy the customers with an advanced facial recognition technology.
Apple has never included wireless charging in any of their smartphones. And, we might see them implementing it on iPhone 8 this year. An image posted on Weibo shows the internal design of the smartphone, in which we could see an 'L' shaped space exactly on the place of the battery. The rumors are that the battery will last longer than the ones used in the previous iPhones.
We may seem the company announcing the iPhone 8 at the beginning of September. And, the price is expected to go beyond $1000.