iPhone 6 event has been ended and every thing has been cleared out that  now what we have in our hands and what was just rumor. From last couple of weeks rumor mill was churning out about iWatch, two models of iPhone 6, Sapphire screen and NFC technology. The tag line of the event "Wish we could say more" was also working as an oil on fire for rumor. Lets have a look how many speculation have become reality and what what Apple launched beyond our expectation.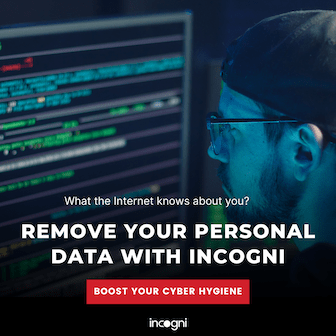 iPhone 6 and iPhone 6 Plus
Right after the event started, without taking a lot of time, Tim Cook presented two models namely iPhone 6 and iPhone 6 Plus having screen size of 4.7-(1334 x 750) inch and 5.5 (1920 x 1080) inch.
Both models will be available to pre-order  from 12th of September and will be available in all major stores from 19th of same month.
Along with setting price for both new models, Apple also revised prices of iPhone 5S and iPhone 5C as follow.
iPhone 5S wil start at $99, 5C for free.
iPhone 6 Plus: $299 for 16GB, $299 for 64GB, $499 for 128GB
iPhone 6 starts at $199 for 16GB, $299 for 64GB, and $399 for 128GB
All these devices will come along with iOS 8 which will be available from 17th of September to upgrade other supported idevices as well.
Moreover, new and stylish silicon and leather cases for both models will also be available in stores. It is indeed a good news for all those who were really disappointed by the covers launched with iPhone 5C.
Apple Pay:
Here is what we all were waiting for. Apple has launched it by the name of Apple pay. It is using the same NFC technology along with security of TouchID. Instead of relying on direct information from user. Apple will verify from our card company if you are the real owner of not.
A huge plus that apple introduces along with Apple pay is that you can simple use "Find My Phone" to cancel all transaction in case you lost your mobile. It is indeed much simpler then going to your bank and cancelling the card.
Currently US based debit and credit cards from Mastercard, Visa, and AmEx, with many major banks have signed up. Along with that all major stores, Disney world and restaurants have been added in the list. Sites like Groupon, Uber, Panera, and MLB, among others will also be able to used by Apple Pay Apple didn't forget to facilitate your online purchasing using this awesome technology as well.
Apple Watch:
Big prize comes in simple packing. This line perfectly fits on this watch. Its design is very simple like standard watches but its users are going to find it really useful.
Its one simple button that we normally use to fix the time in our wrist watches will be used to zoom in and out and pressing it will bring the home screen on Apple watch.
It will also support the health related apps on iPhone by using the four lenses on the backside of the watch which will be used to measure your heart rate.
To attract more and more customers, Apple will launch with variety of different strip, in two different sizes and with three different editions Apple Watch, Apple Watch Sport and Apple Watch.
Same like iPhone, home screen has allot of icons of different apps which can go to next page simply by sliding the screen.
A hidden menu will appear by swapping up the home screen to see at-a-glance information, like calendar dates and music controls.
For voice support Siri is supporting the Apple watch by which you will be able to reply of text messages by voice dictations and preset options.
It will work with iPhone 5 and latest models and will cost you starting at $349. Available early next year.
Interesting thing is that Apple pay will also support Apple watch which means just purchase whatever you want to using this wrist watch.
We also speculated 5 things to expect from Apple's iPhone 6 Event. According to the list all of our speculations have become reality except the sapphire screen. Did Apple missed any of your expectation in the event? Share with us in the comment section below.