Ok, who else hate iPhone if they know completely about it and its hidden features? Earlier Apple and iPhone is nothing. All iPhone owners pass their time just by playing with Slide to unlock screen. But now the things had changed a lot. After the invention of Applications, iPhone started ruling the mobile field. Then slowly Apple managed to release new versions of iPhone's. Currently iPhone5 is hot topic in Apple office. Sales of iPhone5 once again proved the greatness and uniqueness of Apple. Almost all new feature starts from apple. For example, Home page style and arrangement of those round corned icons are invented and used by Apple first. Later many companies copied their style and claiming there are rulers and they step up over Apple. Facts apart, let's enter the topic; have you bought brand new iPhone 5? Then you must know some simple yet Awesome iPhone 5 tips and tricks. If you're a regular user of IOS, then this page is not for you. Yes, this guide is only for newbie's and for moms. If you think you're an Apple geek, then I recommend you to look for other guides, just kidding!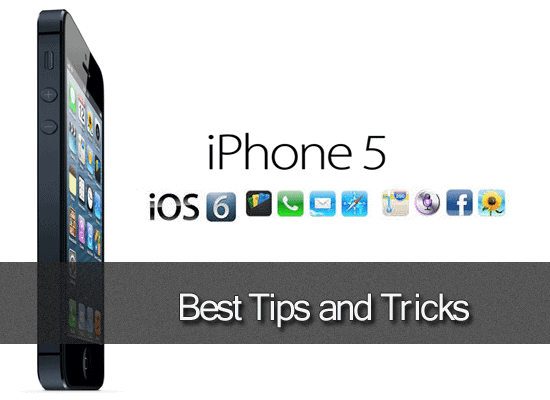 I know the greatness of Apple iPhone 5. What if you use it up to the peaks?  To do so, you need to know about some basic iPhone 5 tips and tricks. Even though you know them or you may feel they're simple and old one but there are very useful to make our work much easier.
Simple yet Awesome iPhone 5 Tips and Tricks
Make your iPhone more Secure
The most irritating time is when someone trying to look your mobile data. There are some who rush into others mobile to check all the data present in it. If you're one, facing this similar problem then here is one of the coolest iPhone 5 tips for you.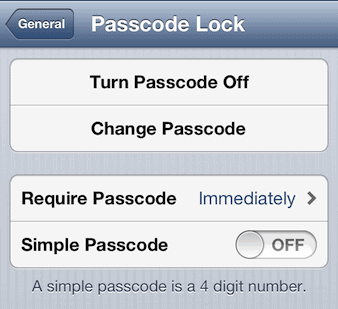 It is always a geeky step to set a password for your unlock screen. So, whenever someone tries to unlock your iPhone 5, they're immediately forced to enter the password. This step helps to secure your phone data forever. One more awesome feature in this is clearing all your data after 10 failed attempts. If your feel your data is confidential, you can set an option to erase all phone data after 10 continuous incorrect password attempts. This simple step protects your iPhone 5 if it is stolen or lost. But make sure you have a backup of your data.
To do so go to Settings > General > Passcode Lock; you are allowed to set a 4 digit number as your password.
Getting back data from your Old Phone
You might have shifted from iPhone 4S to iPhone 5 yes? Then what about apps, notes, contacts, Messages etc.? Thinking to transfer them to your new mobile? Then no worries, Backup and Restore option is with us. If you're trying to transfer data from the devices working with IOS 5 or higher, then iCloud works even awesome for you. No need of iTunes and USB connection. You can transfer them via air using Wi-Fi. But it takes a bit more time. If not, you can plug-in the device with USB and transfer entire data using Backup and restore option.
To do so, connect your old iPhone to the PC using USB cable and open iTunes. At Left center you can see your device name, right click on it and select backup. Now connect iPhone 5, Right click and select Restore from backup

Another thing to notice, have you ever used the nano SIM? Then make use of that now. Yes, using your nano SIM, you can transfer all contacts to new iPhone without using computer.
To do so, Insert that nano SIM in iPhone5 and just go to Settings > Mail, Contacts, Calendars > Import SIM Contacts
Meet your Friend SIRI
It's time to talk with your mobile. Have you ever tried SIRI? Then you must do it ASAP. Since it is full of fun and it helps to save our precious time. You can ask SIRI to remember your personal details like your name, your pet name etc. Once you said all those things to SIRI, you're done. From now, whenever you ask SIRI "Who am I" it says your name and some details about you. Like this you can teach SIRI as your child. Apart from teaching, you can even learn from it. It can respond to your voice and search for anything what you need. From IOS6 SIRI has become even more talented. It can now open applications and also it is now capable to update your profiles on Facebook and Twitter. All you need to do is just ordering it. Cool one right?
Camera Tips for iPhone 5
Panorama
From iOS5 a new option called Panorama is added to camera app. It is capable of capturing pictures in 180 degrees. Can't get me? Normally all cameras capture 45 degrees of your surroundings. But using your iPhone 5 you can capture wider images. This Panorama works great while group pictures and also for capturing large sceneries.

To do so, open up the camera app and select Panorama option and move the mobile along the line. Once you're done, click DONE
Screen Capturing
To capture your iPhone Screen you can simply press the Power button and the Home button simultaneously. This can capture the entire screen and save it as an image in the Photo Gallery.
Opening the camera from the lock screen
In iPhone 5 you will see a small camera icon after slide to unlock button. If you drag the camera icon vertically, you will enter directly into camera app.       
The Multitasking
You might have seen this multitasking option on almost all app mobiles. Even mobiles in the range of 2K have this option. Multitasking helps to switch between apps easily without closing the current app. In detail, if you're playing a game in iPhone5 and suddenly someone asked you for some contact number, in such case; you can make use of this multitasking option. With this you can minimize the game and enter into contacts. So, there is no interruption or loss of data in the game.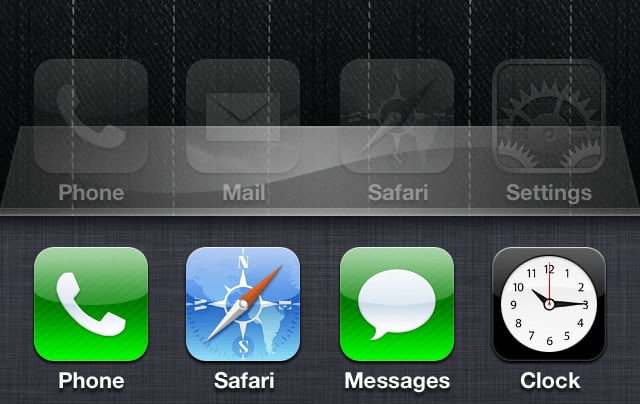 To Minimize an App
To minimize any app in iPhone 5 just Press and hold home button for 3 seconds, you will see a popup saying "Running Background"  This will make that app run on background
To open minimized Apps
Double tap the home button to see all minimized applications under single roof. Double tapping home button also helps to close opened apps easily.
Over to you
Although these iPhone 5 tips are simple, but there are more than enough for newbie iPhone owners. Do you have any other tips for our iPhone readers? If Yes, do let us know about them. Make use of the comments section to share your opinion with us.