iPhone XS series from Apple was just released in the month of September last year. This is the latest iPhone series from Apple and successor to the iPhone X from 2017. Along with the iPhone Xs and Xs Max, Apple also launched the iPhone XS in 2018. Also, the holiday season has just finished which is the best time for sales of the latest Apple iPhones.
However, it has been a disappointing holiday season for Apple this time around. The company has reported that they will miss their revenue estimates this time around by $5 Billion. So it seems like Apple has already started working on their next iPhones, reportedly called the iPhone 11.
Apple iPhone 11 to come with Triple Rear Cameras
According to the previous naming system from Apple, the next iPhones are expected to be named as the iPhone XI or the iPhone 11. Because Apple released the iPhone X or iPhone 10 in 2017 and iPhone XA series or 10S series in 2018.
We know that it is way too early to talk about anything regarding the iPhone XI but we already have the first renders of this device. As per the launch timeline from Apple, the company will release the latest iPhones by the beginning of September 2019.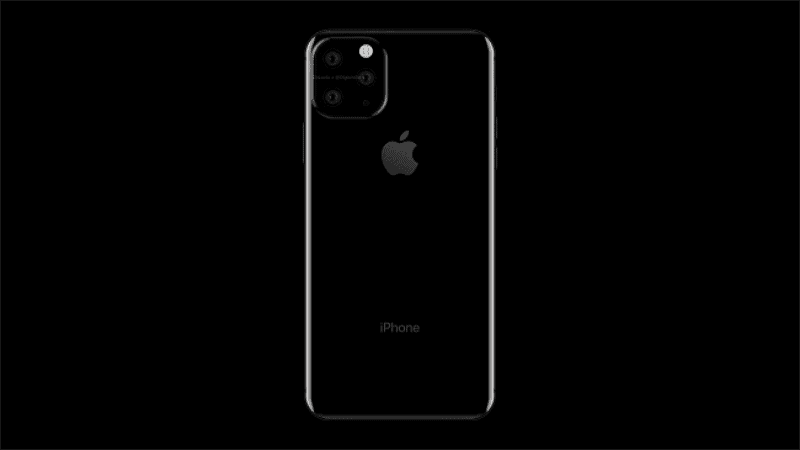 Now, the leaked renders of the Apple iPhone XI give us a first look at the upcoming device from Apple. This renders have been leaked by the popular leaker, On Leaks in partnership with Digit India. If the renders are to be believed then the upcoming iPhone XI will have triple cameras on the back.
This is similar to the Huawei Mate 20 Pro which also has three cameras at the back. However, the design of iPhone XI is much different from the Huawei Mate 20 Pro. On the iPhone XI, we will have the triple rear cameras on the left in a box-type layout.
Back from September 2019, I bring you the very 1st and very early glimpse at which I guess #Apple will unveil as #iPhoneXI!!! Yes, time has already come to meet the new #iPhone through gorgeous 5K renders made on behalf of new coming Partner @digitindia -> https://t.co/b6SxFUS2tx pic.twitter.com/97jrlTHQ5G

— Steve H.McFly (@OnLeaks) January 6, 2019
Apart from that, the iPhone XI will still have the curved glass back panel and glossy back finish. On the other hand, On Leaks has also mentioned that this is a very early prototype and that the design may as well change come September 2019.
However, it is likely that Apple is planning for three cameras on the back. Apart from that, we will see Apple iPhone XI come powered by the Apple A13 chips designed by the company themselves. As for the other details, the triple cameras on the back of iPhone XI are expected to have a telephoto as well as the wide-angle lens. We might also see some 3D depth sensing sensors in this camera setup.