Apple has released the iOS 15.4 Beta and the iPad OS 15.4 Beta versions; which are the first developer Beta versions along with macOS Monterey 12.3 update for Macs. The new update for iPhones and iPads brings some of the newest upgrades which are quite helpful in contemporary times.
The new Beta update from Apple for iPhones include the ability to unlock iPhone while wearing a mask with Face ID and the Universal Control for Macs and iPads.
iOS 15.4 and iPad OS 15.4 Beta Update Details
The Face ID system on iPhones has become a mainstream way of unlocking the phone as well as making payments through Apple Pay. However, the era of COVID-19 hasn't ended yet which makes every user mask their faces, and to unlock their iPhones with FaceID; users had to remove their masks every time and even to make a payment.
However, Apple has come up with a solution for this with the new iOS 15.4 Beta update.
Previously, there was no other means for iPhone users but to manually unlock their iPhones by entering their passcode. Apple has even brought an update that helped for a faster unlock by bringing up the Passcode page on the lock screen as soon as the FaceID detects the mask on a user.
Apple has even introduced the unlocking of the iPhones with Apple Watch when the users wore a mask which made the situation much better.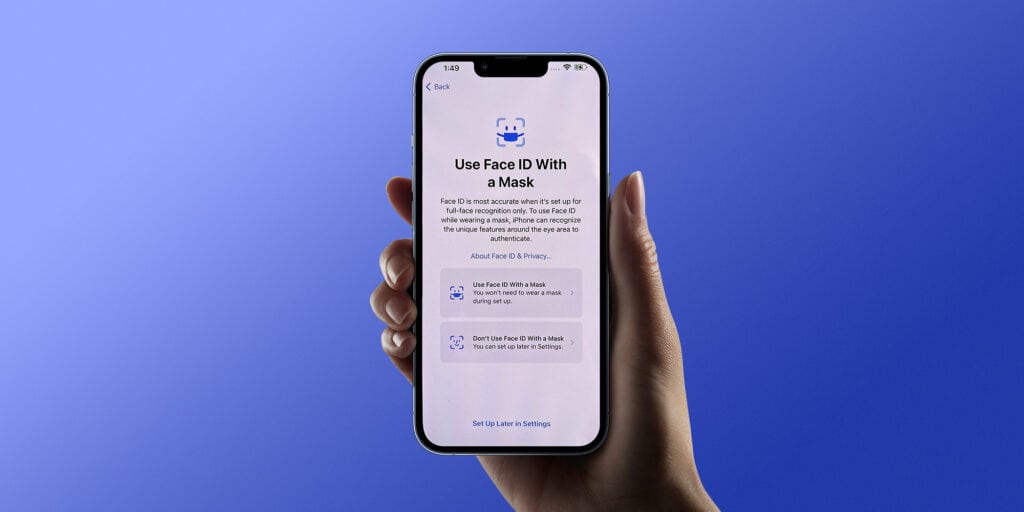 In the new iOS 15.4 Beta update for iPhones, Apple has brought new trained algorithms; that help in unlocking the iPhones with a mask. The algorithm will recognize the users based on the data collected from their eye region; when the user wears a mask.
This way, FaceID will try to unlock the iPhone of the user; that wears a mask by scanning the eye region as that's the only uncovered part after wearing a mask.
The users that have already updated their iPhones with the new iOS 15.4 update can toggle this new feature from Settings > Face ID & Passcode. Coming to the iPad and macOS updates; Apple has finally rolled out a stable version of Universal Control for its iPad and Mac users.
In simple words, Universal control will work seamlessly between your Mac and iPad; with a single keyboard and mouse connected to one device. The universal control intelligently uses Apple's continuity to make things work where the devices should stay on a single Apple ID and lie in a few meters only with Wi-Fi and Bluetooth connectivity.