Bill Gates is among the favorite names, young entrepreneurs, engineers and social workers admire. Yes, he is the co-founder of Microsoft. Right from innovation, leadership, research excellence and social service, Bill Gates has always been in the top notch. Microsoft is one of the leading companies in the software industry since the past and now is also making notable contributions in the hardware industry.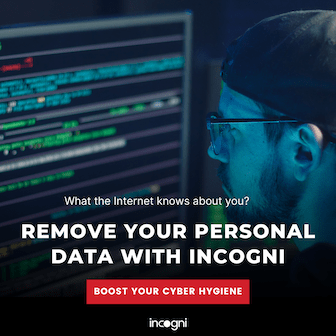 Microsoft is always in the news and has a lot of interesting facts. We all know some common facts about Microsoft that how it was founded, its transition from Micro-soft to Microsoft etc. Let's delve deeper and find more interesting facts about Microsoft.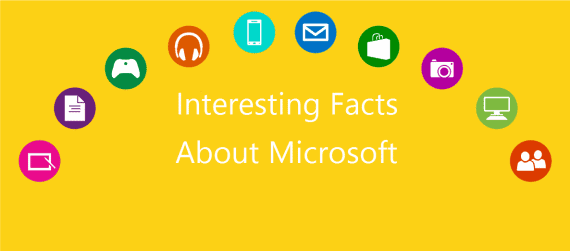 Interesting Facts about Microsoft
We all have heard the famous "Microsoft Sound" originally used as start-up sound for Windows 95. It was Brian Eno who created this sound and sadly he was only paid $35000 for this sound.

We all know that Bill Gates dropped out of the most prestigious Harvard University for Microsoft, but before that Gates with Allen had started another business Traf-O-Data in which they produced a computer which will automatically process traffic counting data.

We all are aware of the controversies between Microsoft and Apple. However, the first Microsoft Office was launched for Macintosh OS first and then windows. Also in 1997 Bill Gates invested in Apple to save it from being bankrupt.
Read Also:– Is Windows Defender Good to Use?
Microsoft has always been innovative. They had early prototypes of technologies spanning

real-time translation, tablet computers, and internet-connected TV gadgets. Most of the prototypes did not succeed in the market and they failed miserably. But now they are making revolutions in the hardware industry as well.

Kinect, a motion-sensing X-box controller developed by Microsoft scans the skeletons to identify players

.

Microsoft is among the top 5 patent holders in the United States.  It has more than 10,000 patents. It also rewards their employees for holding a patent with $1500 bonus and some privileges. So if you are working in Microsoft your hard work will always be valued.

Virus for Windows is now very common and the viruses are growing exponentially. The very first windows virus 'WinVer 1.4' hit machines in 1992.
Read Also:- Amazing Windows 10 Themes
Microsoft Office is widely used in offices, schools and colleges. Excel, Word, and PowerPoint have become a necessity for organizations. Counterpart is that Microsoft Word has interesting bugs. If you type "=rand.old()" and press enter, it transforms into 18 lines of

"The Quick Brown Fox Jumps Over The Lazy Dog." We call it a bug but there might be a mystery behind this as well.

Microsoft is well known for acquiring companies.  It is their business culture.  Till now Microsoft has acquired over 190 companies from different sectors and categories. Hotmail, Skype, Nokia are the notable things Microsoft has acquired. Most of the acquisitions were always useful for Microsoft.

Microsoft, as mentioned above, acquires a lot of companies, surprisingly passed on the golden opportunity to acquire YouTube for $500 million in 2006. Now it is the most popular place for videos and is helpful for almost all of us.

Microsoft does not sell out software. The firm licenses its software, retaining full ownership rights. Buyers of the software must pay Microsoft for the right to use it, a system developed by Bill Gates in 1976. This innovative approach is used by almost all the software companies.

Before getting married to then Honcho Bill Gates, Melinda Gates was working on software called Bob. This software failed miserably and is considered to be one the worst software's produced by Microsoft.   

All companies have their own unique and interesting traditions.  It is compulsory for Microsoft employees (known as softies) to provide one pound of M&M's for every year they have worked.  Bill Gates might turn up providing 40 pounds of M&M's this year.

You can't create a folder named "~con" in windows. 

SpiritX MS MVP commented here:
You can't make folders on the desktop that have "System Action" or "Device"  references such
as con, nul and prn. Solution is to use another name or use 0 instead of o,O for C0n.

Here are others :

CON, PRN, AUX, CLOCK$, NUL, COM1, COM2, COM3, COM4, COM5, COM6, COM7, COM8, COM9,
LPT1, LPT2, LPT3, LPT4, LPT5, LPT6, LPT7, LPT8, LPT9
If you are applying for a job at Microsoft don't be surprised if you are asked strange questions in the interview. The most often asked question is why is a manhole cover round in shape? This innovative style of asking strange but logical questions is now been employed by many companies and it's even rumored that Google uses this approach.
Read Also:– Amazing Games to Play in Web Browser
Microsoft uses code names to work under its product.  Bill Gates was willing to launch Windows by the name "Interface Manager", but an employee persuaded him from doing so.

Cortana, a voice command software developed by Microsoft got its name from an AI character of the same name from the Halo gaming series.  What's more interesting is that Jen Taylor, the actress who voiced the character for the series did the voice for Cortana as well.
Microsoft has always been in the limelight and will continue to be in future as well. Innovation and integrity in their work have always people in Microsoft to excel and capture the flag of Success. If you want to know more facts, then read this Article on TechLila.com about Microsoft Facts.