Have you ever wondered if you could use two WhatsApp accounts in a single mobile? Most of the users are using Dual Sim smartphones by now. Though you have a Dual SIM mobile phone, you must be using WhatsApp only for one of those SIM's. But what I'm going to tell you today, will let you use two WhatsApp accounts (one account for each SIM) in a single mobile. This works even if your phone doesn't support dual SIM. The only requirement is, you need to have two working SIM cards for the sake of identity confirmation message from WhatsApp.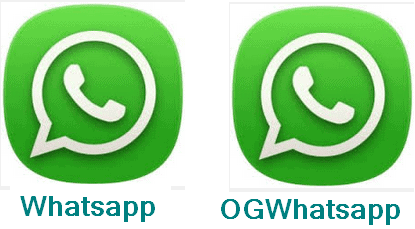 How To Use Two Different WhatsApp Accounts On Single Phone?
The guide you're about to see is very simple and takes less than 5 minutes (provided you have good internet connection on your phone) for you to install two WhatsApp accounts on your mobile phone. Are you excited to do this? Well, I'm very much excited to tell this simple trick for all of you as many of you might be thinking about it for a long long time. Aren't you? Okay, let's get started.
You might also be interested in:
How To Enable Voice Call Option Manually In WhatsApp
Follow the below steps very carefully to use two WhatsApp accounts on a single phone.
First of all, Open your WhatsApp on your phone and take a backup of all your conversations. To do this, follow the path: Settings->Chat Settings->Backup Conversations. This stores all your chat history with numbers as you might need it later (in case).
You now need to clear all the WhatsApp data from your phone. To do this, follow the path: Settings-> Apps-> WhatsApp and click on "Clear Data".
Now its time to start the real process. For this, you need to have File Manager installed on your phone. If you already have it, its well and good. If you do not, download any File Manager from Play Store.

Once you have File Manager installed, open it and select SD Card. You can see a folder by name WhatsApp in it. You'll have to rename this folder to "OGWhatsApp". Make sure you follow the case sensitivity.
Now, exit from the File Manager and uninstall your WhatsApp from your phone.
Download OGWhatsAPP here and install it.
You need to activate the account with your previous number (the one used till now).
Once installed, all your WhatsApp contacts and conversations can be seen in the account.
To use the second WhatsApp account, download WhatsApp from Play Store and install it.
Follow the normal installation process again and when prompted for the number, enter another number (other than the one you're already using) and wait for the identity confirmation message from WhatsApp.

Enter the code and press OK.
And that's it. You're done. You can now use two WhatsApp accounts on a single phone.
Also read: 21 Best WhatsApp Tips And Tricks You Must Know
The above process works also on mobile phones that are not Dual SIM. All you need to have is two SIM cards inserted in some phone to check the confirmation code sent by WhatsApp. Once you enter the code, you can remove the SIM Card from the phone. You need not have your SIM working to use WhatsApp account.
If you're the one who needs something more other than WhatsApp, then check out these 11 Best WhatsApp Alternatives for your Smart Phone. Some among these are much better than WhatsApp while some aren't. If you're bored with using WhatsApp for so long, then you might be really interested in few of them. Telegram is one among them which is way too much similar to WhatsApp and also has an option to Encrypt your messages (end-to-end encryption) where WhatsApp doesn't have it. You can have your texts reach your friend very secure and privately if you use this.
Points To Be Rechecked If Any Error Occurs
If at all there are any errors during the installation of two WhatsApp accounts, consider checking these once.
Make sure you renamed the WhatsApp folder to OGWhatsApp correctly. Case sensitivity also matters here. So, make sure every character is typed correctly.
You must enter the number that you were using previously while installing the OGWhatsApp. If you Enter new number there, there might be an error while installing OGWhatsApp.

While installing the second WhatsApp account, Enter a new number and make sure you Enter the code correctly that was sent to the SIM from WhatsApp as an identity confirmation message.
The above precautions if followed correctly might solve your problems during the installation process. If you still have problems while installing two WhatsApp accounts on your phone, post a comment in the comment section and we'll try to solve the issues as soon as possible.