Android OEMs have been switching to Google's stock apps — Google Dialer and Google Messages by default. This has been happening lately with OnePlus and Samsung. Xiaomi is joining hands with Google to sail in the same boat but MIUI users are not happy with the change. They are wanting to install MIUI Dialer, Messages, and Contacts apps on their new devices since they are used to them.
The Global variant of MIUI started to ship with the Google Dialer and Messages. This seems to be a push from Google's side; the reason for this seems to be RCS and other privacy features. Google wants to allow RCS on every device and make it a competitor to Apple's iMessage.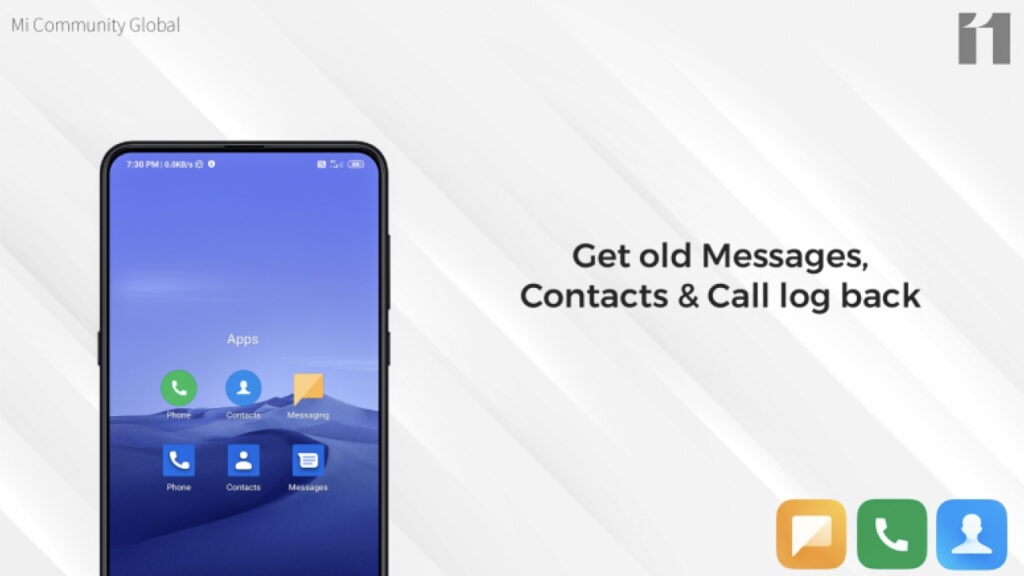 Whatever the reason may be, users don't want to deal with the stock Google apps on MIUI. You might want to get rid of the stock Google apps and get the Mi Dialer and Messages back on your device. We'll show you how to get the stock Mi Dialer and Messages on your Xiaomi device.
How to Get Mi Dialer and Messaging Apps on Any Xiaomi Device
Many users still prefer Mi apps over these stock Google apps. It is because Mi apps provide a universal design language along with a call recorder.
The Mi Dialer and Mi Messages are not available on Global variants, except the Indonesian MIUI ROM. We'll show you how to install the Indonesian ROM to get back Mi Dialer and Messaging apps.
NOTE: Beware! Flashing ROMs and Unlocking Bootloader is risky and might brick your devices or void your warranty. This will wipe all of your data. Back up your data to proceed with this process.
This method has been recommended by several moderators on the MIUI Community as well as YouTubers like Technobuzznet and the process is the same for all Xiaomi brands — Redmi, Mi, and Poco
Here is how you can get back Mi Dialer, Contacts, and Messages apps on devices running on MIUI.
First unlock the bootloader of your Xiaomi phone as explained here.
Switch off your phone completely.
Once the phone is switched off, hold the power button and volume down together until the phone boots into Fastboot mode.

Connect your phone to your PC using the USB cable included with your phone (Connect to USB 2.0 port or above).

Once done, head over to this website and click on Type colum to change it to FASTBOOT.
Now carefully search for the Indonesian ROM for your device model and download it on your PC.

Also, download and install the Mi Flash Tool from here.
Open the Mi Flash Tool on your PC.
At the bottom right, select the clean all and lock option to flash custom ROM and lock the bootloader again.

Click on the Refresh button on the top.

Extract the ROM zip file that you downloaded in step 6.
Now open the extracted folder and copy its file path from the address bar.

Come back to the Mi Flash tool and paste the file location on the space provided above.
Click on the Flash button and wait for the flashing process to complete.

Wait for the phone to restart by itself.
Once you're done with the process, your device will reboot into the Indonesian ROM with Mi DIaler, Mi Contacts, and Mi Messages. If it doesn't boot, just hold down the power button, and it'll boot up as usual.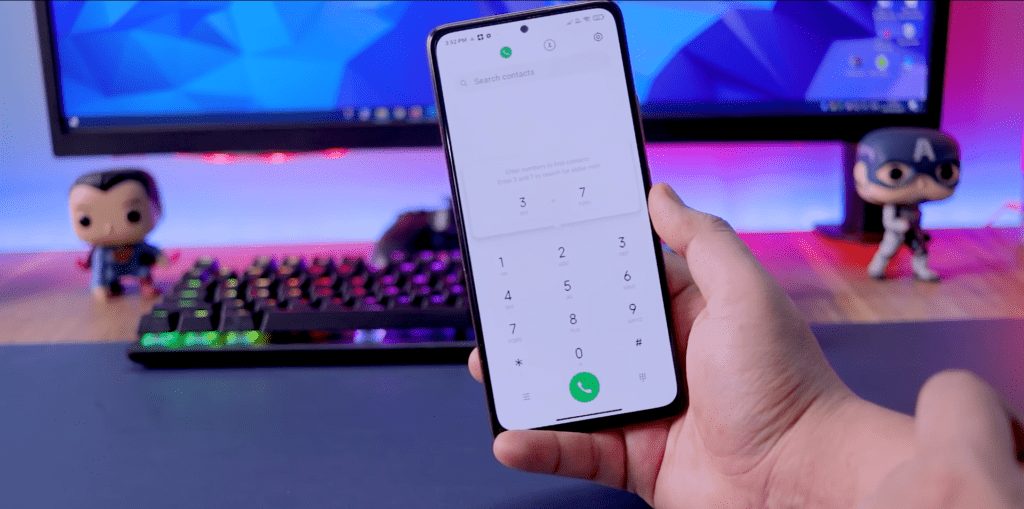 As your device boots up, you wouldn't find Google Dialer, Contacts, or Messaging apps. Instead, you'll see MIUI apps like Mi Dialer, Contacts, and Messaging apps.
Also Read: How to Save New Contact in SIM on Any Xiaomi (MIUI) Device
The process is the same for all smartphones from Xiaomi which are running on MIUI skin.
Flashing Void the Warrenty
The above methods work for Xiaomi's Mi, Redmi, and Poco devices. After flashing the Indonesian version of MIUI, and you'll be able to install the Mi Dialer, Mi Contacts, and Mi Messages. Anyone would probably be disappointed with the Google Dialer, Contacts, and Messages apps on their phones, especially if you're a long-term user of Mi Apps.
Given the fact that Google isn't allowing manufacturers to install their Dialer and Messaging apps, installing the Indonesian ROM is the only possible option.
Remember that unlocking your bootloader will void your device's warranty, so proceed with caution. If you have any queries/suggestions, make sure to leave them in the comments below.