Instagram Stories now features a new sticker that makes text out of whatever you speak on the video story. The sticker is exclusively available for only English language and English-speaking countries for the time being. Besides, the sticker feature may roll out very soon to other countries as well. The particular feature will make an entry to Instagram Reels as per the reports.
The captions feature has very wide use among other platforms such as YouTube and many OTT platforms for movies and web series. Moreover, the IGTV of Instagram has been using Captions since its launch. Now, the social media platform is keen to bring this helpful feature for Stories and Reels. Here, we mentioned helpful because the captions will make content more efficient and inclusive for the deaf.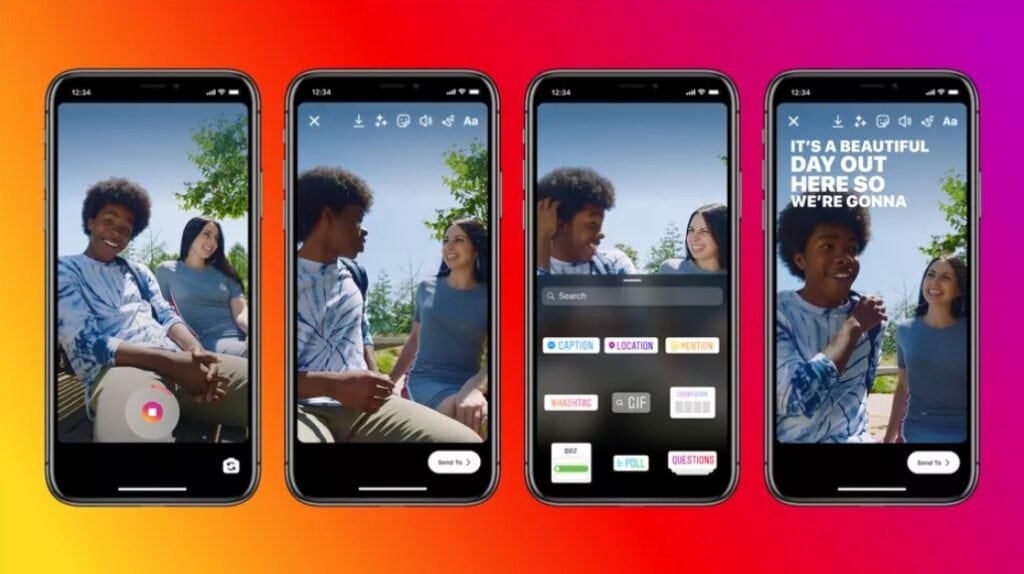 Instagram Stories and Reels with Captions Stickers Details
Instagram Stories have introduced many filters and stickers in recent times that are fun and intuitive. This new captions sticker will automatically transcribe speech in videos. That means whatever you say while recording the video will get into words for the ease of deciphering. Besides, the user has full control over the text that is displayed automatically after the transcription.
The stories with auto-captions have given full control for the user to edit the text which is transcribed. Furthermore, you can edit the text for correcting spelling, punctuation, etc., if the caption is not able to transcribe accurately. Because captions are still in their early stage and make mistakes while deciphering. These errors occur as different people have different accents or atypical speech.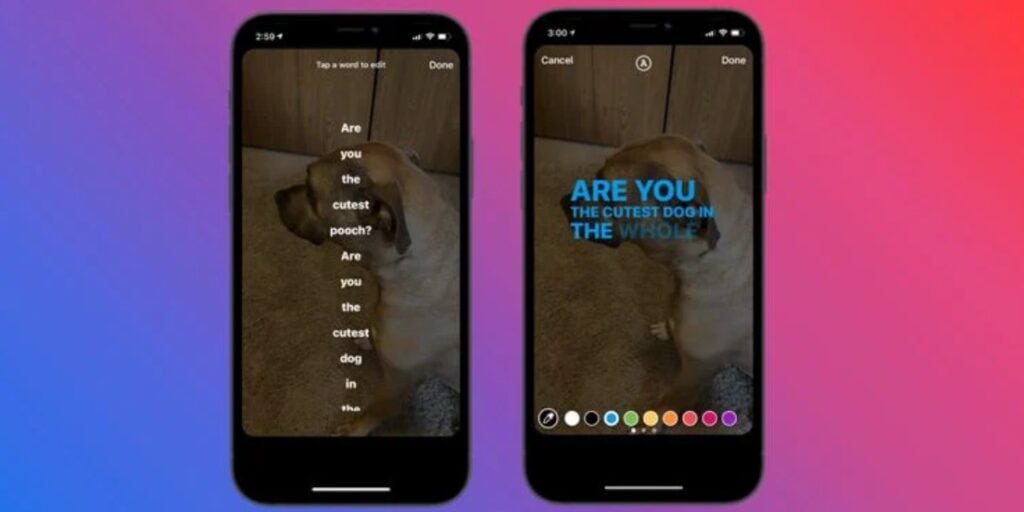 All these details come into play for providing a perfect caption on the stories and reels on Instagram. Moreover, you can only add these captions to your stories but you don't have additional features. The features such as text highlighting and font changing options have arrived for the caption option. Although, the user can use the draw tool and even use a sticker in the background of the caption text. This will help to read the text easily for the time being.
These are the features and setbacks of the newly announced captions feature for Instagram stories. The captions feature is due to arrive on Reels but is reported to launch soon. The caption option is getting popular on other video calling software as well in these pandemic times. Many applications such as Zoom, Google Meet, and Microsoft Teams offer automated captions for ongoing video calls.