Instagram is rolling out QR codes to the app. The feature will help users to generate QR codes that'll be scannable from any supporting app.
This will help users to share their profile with anyone easily. Earlier the feature was launched in Japan in 2019 and is now finally making its way globally.
How to Create QR Code for Your Instagram Profile
To generate a QR code, you need to go on the Menu option on your Instagram profile and click on the QR Code. However, if you see a Nametag option instead of QR code, it means the update hasn't reached your device yet.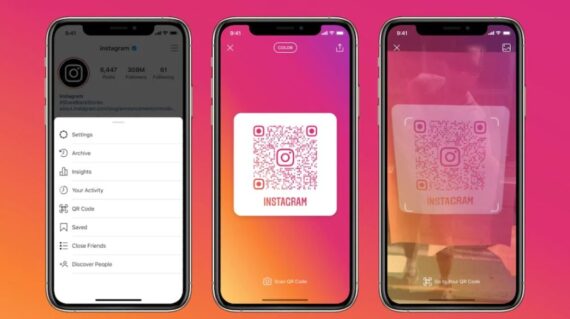 As the new feature is rolling out in stages, it would take some time to be available for all users.
The QR Code has a couple of background patterns like color, Emoji, and selfie. In the selfie background, you can add your selfie and add filters on it. Once you finish customizing your QR code, take a screenshot of the same and send it wherever you want.
Besides that, there is also an option to scan other QR codes on the same menu. And these QR codes will be scannable from any supporting third-party camera app.
Multiple other apps employ their QR-like features such as Twitter, Facebook, Snapchat (has a popular Snapcode since 2015), and Spotify. Last month, WhatsApp also introduced QR code for WhatsApp Business, allowing users to easily chat with show owners and business representatives.
Other Upcoming Features
Recently, Facebook started merging Instagram with Messenger to enable an integrated chat system on both the apps. The feature will be available on both Android and iOS platforms soon and users will see the DM icon on the top right corner of their home screen, which will be replaced by the Messenger logo.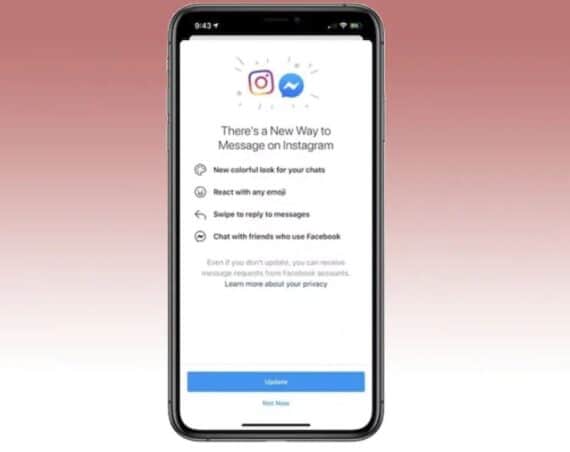 By clicking on this, it will allow users to browse through a new colorful messaging screen. It will help users to chat with friends who use Facebook.
The feature is likely rolled out in stages, as not all users can see the new feature on Instagram yet. For now, the feature hasn't officially been announced yet.
To recall you, in 2018 Instagram introduced the Nametag, the nametag lets users find anyone without remembering usernames. The feature contains a user handle, as well as a picture. Users can customize the background with different colors and emojis.
Unlike the new QR code, the Nametag can only be scanned within the app.