Creating a blog is one phase and driving traffic to that well established site is another important phase. Newbie Blogger, General Blogger and even a pro blogger dream to increase website traffic. They enjoys a lot when there is an increase in website traffic. Traffic plays a key role while blogging. Getting more traffic indirectly says that you are going in rite track. Traffic can do miracles on your website. More traffic is equal to better ranking for your blog. Better ranking helps you to earn money in all possible ways via blogging
Also Read : 5 ways to make money form blogging 
There are many ways to drive traffic to your blog or website. Google is not only source for traffic. There are thousands of ways to increase website traffic. You can even increase website traffic with the help of your routine life. In this article traffic is divided into online traffic and offline traffic. Those two ways helps you to increase website traffic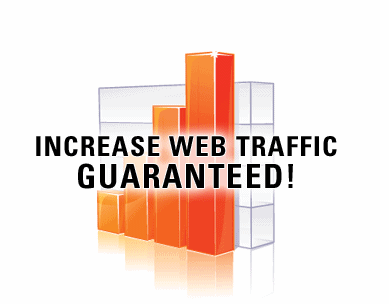 Proven Online ways to Increase Website Traffic
1. Write Quality Articles
Quality articles increases your blog ranking in search engines. As a result quality articles helps a lot to increase website traffic. While writing articles you must follow 10 things for better quality. Quality is king 
Also Read : 10 Things to do while writing articles for better quality
2. Guest Posting
Never think guest posting won't helps to increase website traffic. In some cases guest posting is better than writing on your own blogs. Guest posting helps to increase backlinks to your site. Choose only well developed sites for guest posting. Posting on every small blog won't work for you. You must be clever enough while making guest post. Blindly guest posting on each and every site is waste of time
3. Blog Commenting
Commenting on other sites is one of the best way to increase website traffic. I suggest you to comment with some useful information instead of Thanks and all. Comment with at least 2-3 lines. Only add your photo with clear face for gravatar. If there is a photo with your own face beside your comment, it looks professional
4. Forum Posting
Help your co-bloggers in forms. I mean to say, add your links at bottom of that thread 😉 You are helping him and in return you will get some traffic + backlinks too. This is called helping chain 😛
5. YouTube
You can get traffic from YouTube as well. Upload your own video related to your published article and add a link to that article in video description
6. Facebook
Yeah! Never forget this Facebook. Make as many blogger friends you can on Facebook. Help them if they are in need of help. Message them about your new post or else tag them. Create a Facebook Fan Page and help your friends to like your page. Facebook ads too helps to increase website traffic. Attract Facebook friends using funny and professional Timeline Covers
Also Read : 30+ Funny and Professional Timeline covers for Facebook fan pages and profiles
7. Twitter
Twitter is next to Facebook. Make some good followers who are active on twitter. Tweet your newly published posts with some description about it
8. Google+
Same thing happens with Google+ Create your profile and mention your complete details in your info. Create a circle with name Blogger friends and add all bloggers to that circle. Post your articles mainly to that circle
9. Pinterest
Pinterest helps to increase website traffic mainly form US and UK. Traffic from US and UK helps to increase Adsense income
10. Emailing
Place a subscription box in your blog and ask your readers to subscribe to your mailing list. This helps them to know about your blog updates directly from their inbox
11. Yahoo Answers
Select one of your published article and search questions related to that article in Yahoo Answers. Answer them as a friend and at last drop your link as Source. 
12. Redirecting
This one may not work for all bloggers. 90% of bloggers including me start their blogging life with a trail blog. Don't let that trail blog go, redirect that blog to your newly started website. Simplest way to increase website traffic
13. Stumble upon
You many don't know the power of Stumble upon. I know it because i personally experienced it when i was fighting with my old blog. You don't believe it can drive 40000 views in single night. To be frank that traffic is useless. I never tried SU on this site. But still hats off to Stumble upon
14. Run a Giveaway
A single giveaway can change your blog life. You should manage it well with strict rules. As a part in giveaway ask participants to like, follow, tweet, subscribe etc because they helps to increase website traffic in future
15. Write Honest Reviews
They are many premium themes, plugins to write reviews. Write a honest review from your heart with not less than 1000 words. Honest reviews have more chances to rank on Google's first page. If that review is ranking awesome on search engines, add your affiliate links 😉
16. Recheck your Published articles once a month
Updating your articles with some keywords helps you to increase website traffic. You may find some grammar and spelling mistakes on old articles. Edit them for better quality
17. Alt Tag
Never think about Images on your site ?? They can also increase website traffic. Use "alt tag" (your keyword in the article). This alt tag helps to drive traffic to your blog via image search
18. Create a Site Map
Help your visitors with sitemap. With this sitemap you can show clear route of your blog. Visitors can see all published articles at one place. They may feel comfort to pickup the article they need
19. Concentrate on Loading Speed
Page Loading speed is very important. If your site is loading slowly, visitor may feel irritated and leave your blog. Thus, you lost a valuable visit.
Also Read : How to Increase Page Loading Speed
20. Linking previous Articles
Linking previous articles on your site helps to increase page views per visit. These extra page views reduce the bounce rate. The less bounce rate your site have, the more income flows to your pocket
Also Read : How To Reduce Bounce Rate in Simple Steps
21. Choose a best Platform
They are many platforms to start a new blog. Each blogging platform has special feature. You Must be quite enough to select a perfect a right platform. For example if you are concentrating on SEO, go with WordPress
Also Read : 5 Best Blogging Platforms to start a New blog 
22. Try hard For Google Authorship
Google Authorship shows your picture beside search results. I have read somewhere that it can increase SERP results too. Still don't know how to get ??
Check : How to setup Google Authorship using a WordPress plugin
23. Choose Best Commenting System
Discuss Commenting system using blogs would have less spam comments. People prefer to comment on comment luv enabled blogs. So what's in your mind ? Choose a best commenting system
Also Read : Which commenting system should you in your blog
24. Use SEO Services
Hire some SEO experts to SEO your blog. Better SEO blogs are more capable for getting more traffic
Also Read : 5 Advantages of using SEO Services for your blog 
25. Mobile9.com
If your site contains any mobile related stuff you can get huge traffic from mobile9. Login to your account, select a mobile (Not an Android mobile), Then go to applications and comment with your links on all applications. Do this for first 5 pages. Have a nice sleep and check the boom in your traffic stats on morning
26. GSM and Phone Arena
We have already mentioned to write reviews to increase website traffic. Write reviews on popular mobile phones and search that phone on GSM and Phone Arena. Now comment with your links on those pages
Proven Offline ways to Increase Website Traffic
Till now we mentioned how to increase website traffic using online methods. As we promised, here are offline ways to increase website traffic
27. Advertising –  Advertise small ads on daily newspaper
28. Public Toilets – Write your home page link with a black charcoal on white walls
29. Trains – Paste some colorful templates on railway wagons
30. College Benches – I know you are a good carpenter. You can sketch your site name on wooden benches
31. Dusty Car Windows – Go to some parking area and write on those dusty car glasses
32.  Sea Shores – You can show your designing skills on sea sand. Build some castles and place a beautiful flag with your site name on it
33. Currency Notes – Currency notes travels all over country. Write your blog link on currency notes and see the magic. Your site link is now ready to travel all over your country
34. Internet Cafes – Best way to increase website traffic is internet cafes. Change the default homepage to your blog link 😉 If possible make your logo as wallpaper and screen saver
35. Mobile Bluetooth – Change your mobile phone Bluetooth name to Site name. Whenever you are in public places turn your Bluetooth on. But be careful about your battery life while Bluetooth is switched on
Also Read – How To save Battery and RAM life in Mobile Phones 
36. T-Shirts – There are some online sites, where you can design your own T-shirt. Design your T-shirt with your logo and Site name and donate them to your friends 😉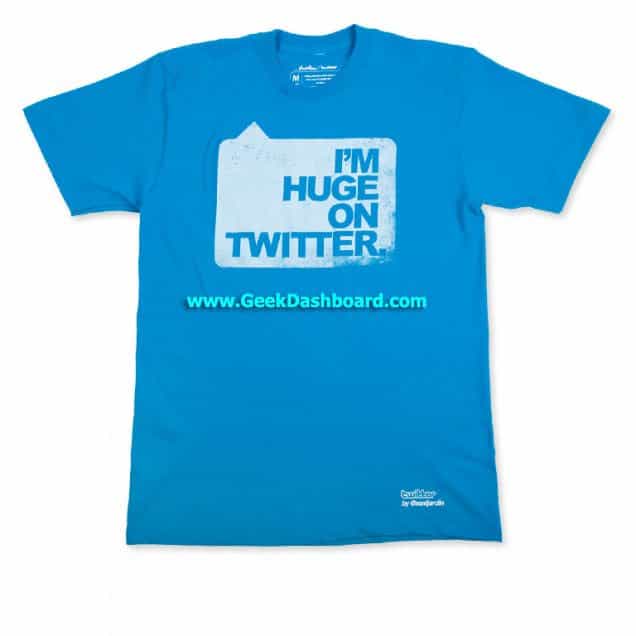 37. Cricket Matches – Make a Funny board while going to a International Cricket match and add a QR code in it. Also add a small tagline like "Scan this code to know the mater behind this" Just imagine if this was caught on any camera, what happen to your traffic. This is cool enough to increase website traffic
38. Business Cards – Design a Good looking business card and pass it in all possible ways.
You can Hire Me for Business Card Designing. Contact me from Facebook
39. Exam Centers – After completion of board exams, Every college would distribute their catalogs for students. Advertise on those catalogs
40. Use Your Vehicles – Attach some shining stickers and number boards with your logo and site links
My Final Words
Still there are many ways to promote and increase website traffic. Let us know if you have made any other attempts to increase website traffic.Please fell free to comment below and subscribe to our updates