What we think about
Incogni
Incogni is a data removal tool to remove the user's personal information and data from the basket of data brokers' databases. On your behalf, Incogni contacts the data broker to remove your data that includes contact details, working profile, SSN, home or workplace addresses, or search/browsing history etc.
Have you ever thought about the specific reason behind getting suspected messages or calls from an unknown company, person, or email? Or you must have addressed that sometimes advertisements popped out on your social media handles related to recent searches on search engines.
The answer is simple. Thousands of companies are out there which collect, aggregate, and trade your data to third-party people or organizations that want to sell their services/products to you. Data brokers collect your personal information from websites or apps you sign up for online purchasing or surfing.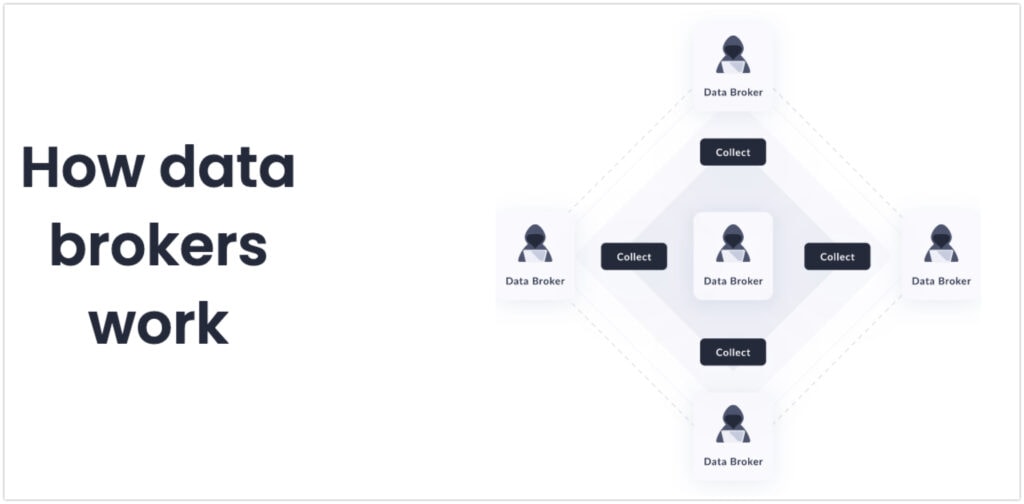 And then, these data brokers sell off your personal information to other online companies or individuals. But you need not worry when INCOGNI is there!
Yes, INCOGNI is an online service from the house of Surfshark (Surfshark.com), better known for VPN products.
Incogni is a data removal tool that saves your personal information from thieves and fraud. Moreover, it curbs down and eradicates your data from the possession of companies or scams who seek an intrusive eye on you for their benefit.
In detail, let's understand what Incogni is all about and how worthy it is.
What is Incogni, and how does it work?
Incogni is a data removal tool developed by the people of Surfshark which removes the user's personal information and data from the basket of data brokers' databases. Incogni contacts the data broker on behalf of the user and asks the data broker to remove any information like contact details, working profile, social security number (SSN), home or workplace addresses, or search/browsing history they have of the user.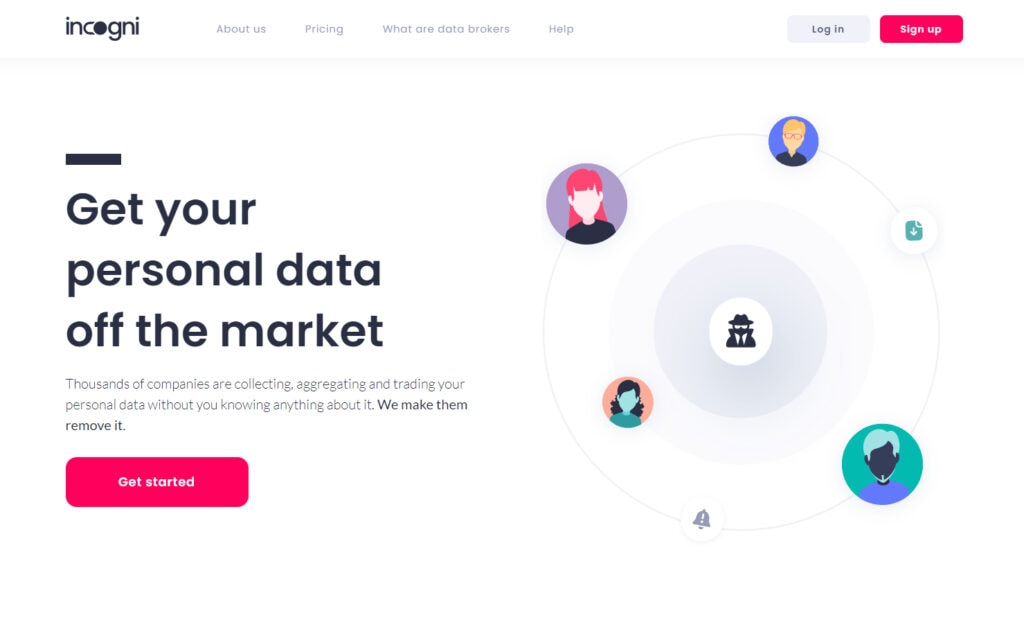 The supreme benefit of incorporating Incogni in one's life is that it automatically erases the user's information on a subscription basis while expanding their broker list. Generally, it would take 300+ hours for a single person to outdo the whole process from data brokers.
Some international provisions and government bodies work in the interest of data protection like GDPR, CCPA, and PIPEDA. According to GDPR, PIPEDA, and CCPA, Incogni has 146 data brokers on its list. Incogni is prevalent in the US, UK, Canada, the EU (European Union), and Switzerland.
To start with Incogni for removing personal data from different sites, first, users need to sign up here for the application, followed by buying a monthly or annual subscription.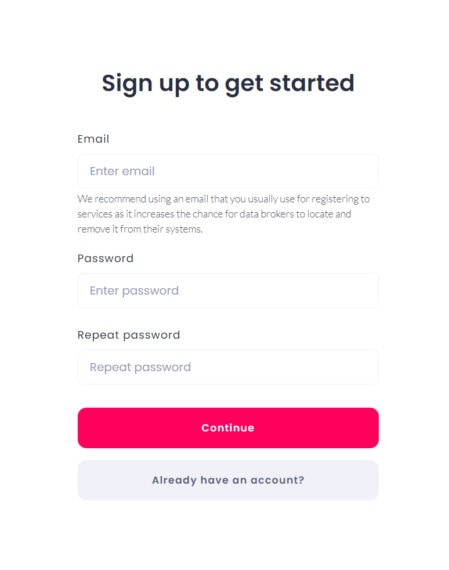 Then the user needs to provide further personal information. Following this, the user needs to sign the Power of Attorney document. By signing the power of attorney document, you will enable the authority for Incogni to make removal requests on users' behalf.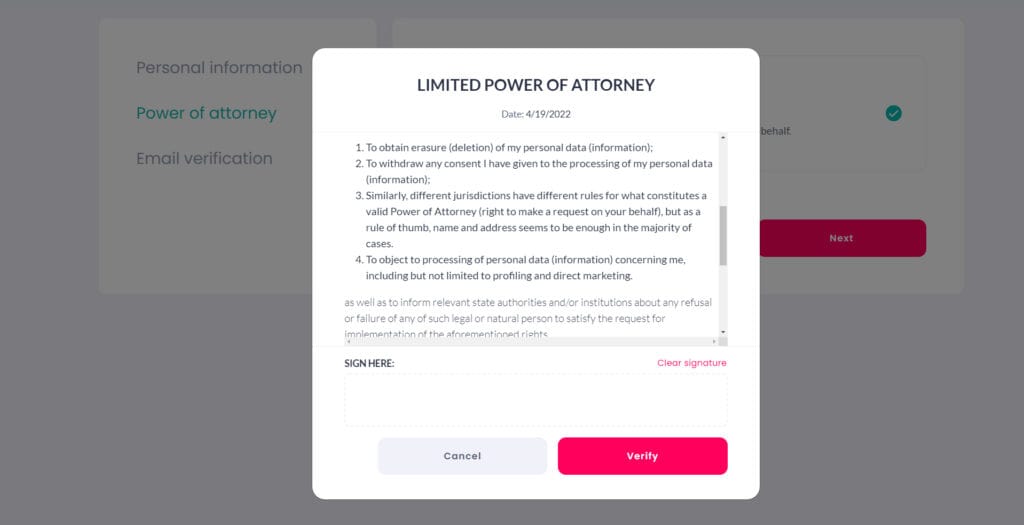 After all, anyone with basic information can request Spotify or Netflix to delete a user's account. Therefore, companies need to verify that the request is legitimate. And at last, confirm your email address to start the data removal process.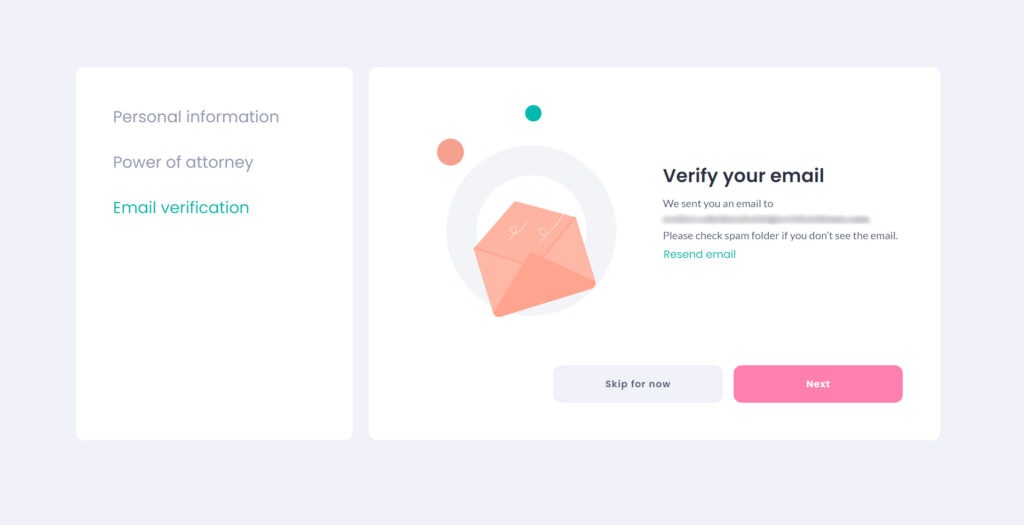 Initially, Incogni will contact the data brokers and ask them to delete their client's personal information. Incogni regularly checks data brokers to ensure that they do not add any further information or new data to their databases. Incogni does not stop as it further investigates and adds new data brokers to its list. The whole process takes up to 45 days from the start of the procedure of data removal. This is the maximum timeframe by which the data brokers have to comply with the request to remove the data. However, in rare cases, it may take longer if the data broker didn't respond on time. The entire process is always ongoing.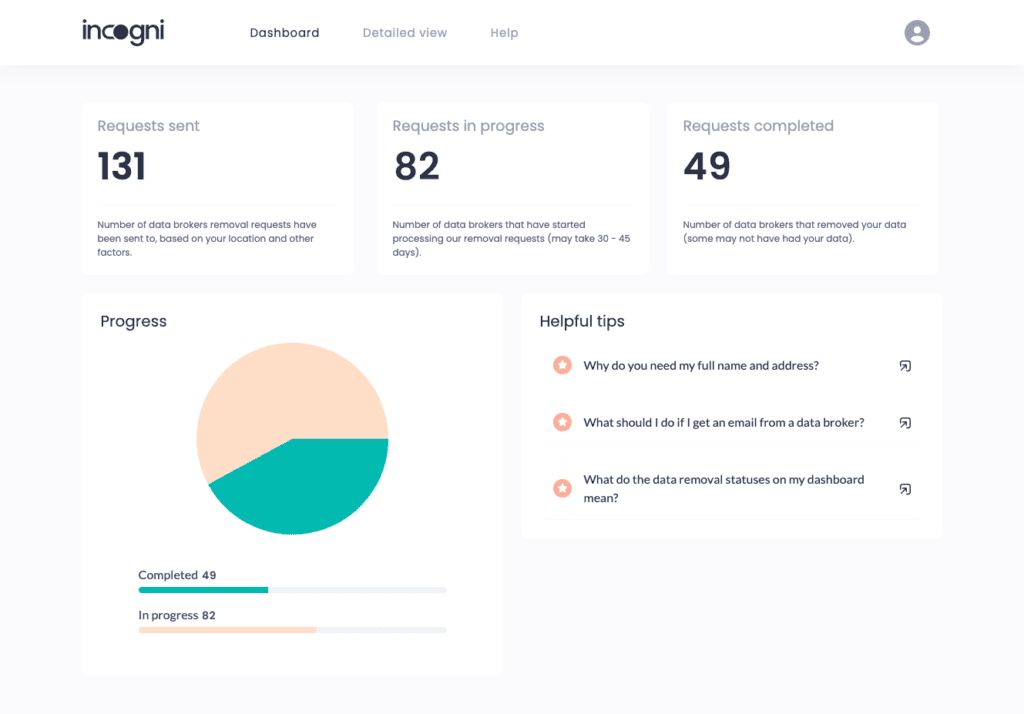 Why is Incogni good?
Well, several other entities in the business offer the same service of the data removal process. Most of them contact data brokers for you. They then leave you to handle all other follow-up communications, commands, detail sharing, deletion requests, etc., on your own. They do not even ensure whether the whole procedure is promptly done or not.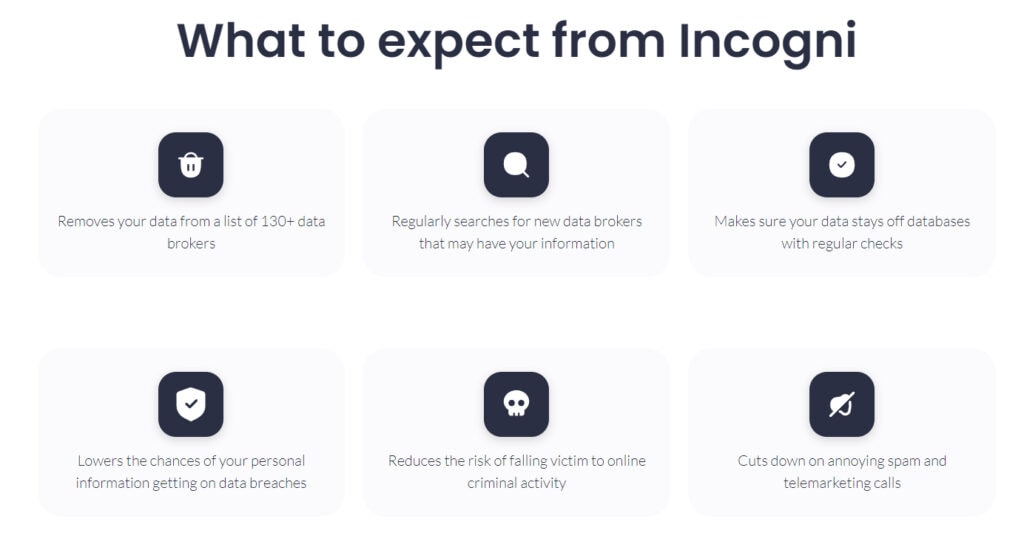 Incogni prioritizes data brokers from medical, finance, marketing, and education. These data brokers belong to different sectors, which helps to delete your data from their databases. Additionally, Incogni keeps adding data brokers to their list as an extended list quickly resolves client issues.
Incogni handles all the follow-up communication after data removal requests. It regularly checks that there is no adding up of client's data to various data broker databases for further selling and purchasing to third parties. Furthermore, Incogni contacts the consumer protection agencies, which helps delete the rejected data removal request.
Other Standout features of Incogni
The data removal process is fully automated.
Incogni is accessible in the US, UK, EU, Canada, and Switzerland.
It was created by Surfshark, a trusted company in cybersecurity. The company has already made successful online security tools such as VPN, Alerts, and SOS.
Incogni provides the safest and fastest data removal services.
The interface of the application is super easy to use.
On the dashboard of your profile, you will get to know Request Sent (no. of request made by Incogni on your behalf), Request in Progress (no. of data brokers that have started processing your data removal request), Request Completed (No. of data brokers that completed your data removal request)
Incogni provides free consultation before opting for its services.
Frequently Asked Questions
Which are the countries where the Incogni service is available?
Currently, users can enjoy the services of Incogni in the UK, US, Canada, EU, and Switzerland. Incogni covers resident lands protected by GDPR, UK GDPR, CCPA, and PIPEDA laws.
How can one use a coupon code in an Incogni subscription?
Firstly, users need to register themselves for an Incogni subscription. The user will be directed to payment options once the user is done with registration. Depending upon the subscription period user has chosen, Incogni will show the subscription price.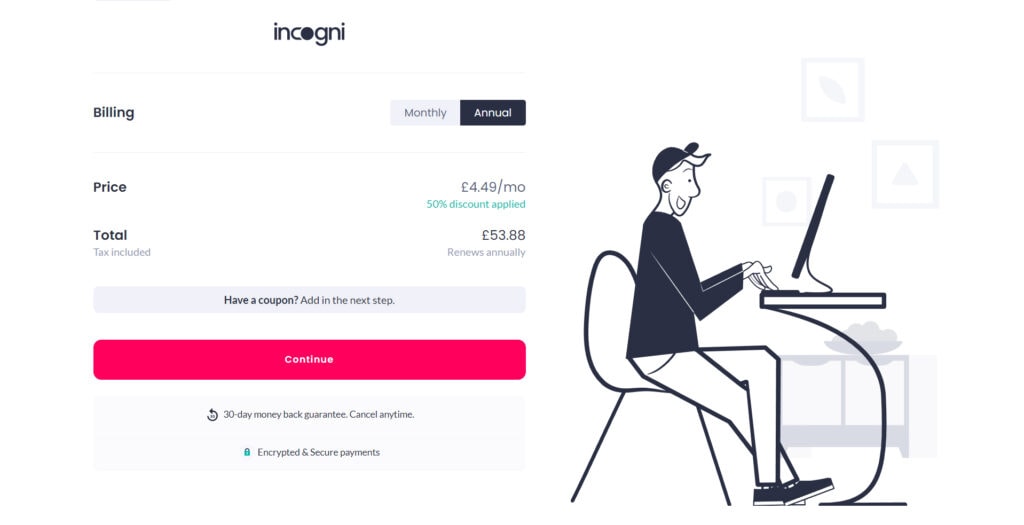 If the user has any coupon code, then put the code, and tap on the Continue button. After payment is made, the user is all set to enjoy the service.
Who are data brokers, and what do they do?
Data brokers are the collectors or evaluators that collect, aggregate, analyze and sell your details to other companies that require to sell their services to you. They collect all your data from the websites you surf, apps, or services by enrolling your details online. Personal information includes:
Full name
Email address
Home or workplace address
Phone number
Date of birth
IP Information
Web searches
Online purchases
Social security number
GPS tracking
What happens when I cancel my Incogni Subscription?
Data removal from brokers is not a one-time task and in a few cases, it may take months for a request to get processed. Also, new user data may be collected and new data brokers will be added. When you cancel the subscription, Incogni will stop requesting data deletion for new brokers and it also stops checking if new user data is being added.
What we think about
Incogni