As a gadget freak, you cannot help batting an eye on IFA every year. Internationale Funkausstellung Berlin or International Radio Exhibition Berlin is a treat for people like you. Brands showcase their new products there.
Each year, the event happens in September. You know it just ended this year. In case you didn't stay tuned to the updates, you can find all the phones and tablets companies launched here. So, what are you waiting for? We have a lot to catch up.
Phones and Tablets Launched at IFA 2019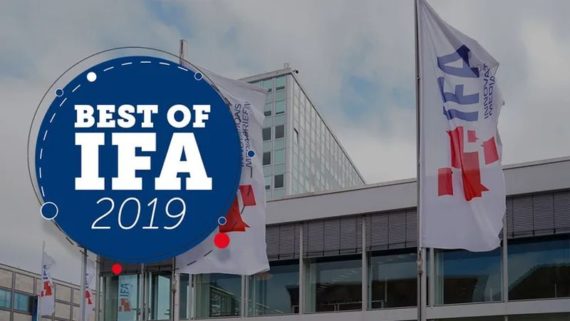 For the sake of reading convenience, we have broken down this article into several subheads. Let's delve straight into it.
1. Nokia
The name does ring a bell. Revived by HMD Global, the OEM now focuses on Android phones. And, they were one of the busiest companies at IFA with five new phones. Nokia 7.2 flaunts the high-end specs as compared to others. Featuring a 48 MP rear sensor, it is set to capture the market.
Nokia 6.2 is another model that they released in Berlin. It is akin to 7.2 in the design. However, specs are a bit on the lower side (as you can expect from the name). The chipset inside 7.2 is 660 whereas 6.2 packs 636 inside.
Alongside these devices, they also released three feature phones dubbed as Nokia 800 Tough, 2720 Flip, and 110 (2019). The last one offers an SD card slot with MP3 support and a basic camera.
2. Sony
Sony, despite bearing a reputable brand name is not going through the best of their times. However, the company launched a flagship device at IFA 2019. The new offering, Xperia 5 carries a Snapdragon 855 chipset, triple rear camera setup, stereo speakers, and waterproofing.
Flaunting a 6.1-inch full HD+ display, it has 3140 mAh battery. The price hasn't gone official yet. However, the phone will hit the market in October.
3. Asus
Asus is not alien to gadget enthusiasts. Apart from the ZenFone lineup, they also have a gaming phone series named Rog Phone. The second iteration of the same was unveiled at IFA.
Inside, you will find out Snapdragon 855+ chipset and a 120 Hz display. For EUR 1200, you can get 1 TB storage on the ultimate edition.
4. Motorola
Ever since Lenovo acquired Motorola Mobility, they went back even in the one area they excelled at- software updates. And, the value for money Chinese OEMs literally killed the slot for Moto devices.
The company revealed two smartphones; Motorola One Zoom and E6 Plus. The former has a quad-camera setup and Snapdragon 675 chipset. The latter is an entry-level model.
5. Samsung
Announced a few days back, the Samsung A90 5G appeared at IFA 2019. Packing in flagship-level specs (including processor), it supports 5G connectivity as the name indicates.
Along with it, the brand also launched a tablet named Galaxy Tab Pro Active.
6. LG
LG shares the same destiny as that of Sony when it comes to smartphones. They are not going through a flowery path. The newest they have to offer is G8X ThinQ. The smartphone features a 6.4-inch OLED screen with full HD resolution. The main adornment is the dual-screen.
7. Huawei
Huawei brought two old wines in new bottles. They introduced two new color options for the P30 Pro.
Apart from these, Alcatel and TCL launched a few phones and a tablet too. We won't possibly see it here in India.