28th December, the banks have declared that IDFC Aadhaar Pay Solution have been adopted by 100 merchants in last successive five days.
IDFC Bank is the first bank who had declared the launch of the cashless solutions for merchant through aadhaar linked software that allows retailers to process digital payments through their smartphone. 27th December 2016, the government had started a new trend of Aadhaar Pay which was technologically advanced by IDFC Bank. They started it with the association of NPCI, National Payments Corporation of India and UIDAI, Unique Identification Authority of India. It was revealed by the bank authorities themselves to media.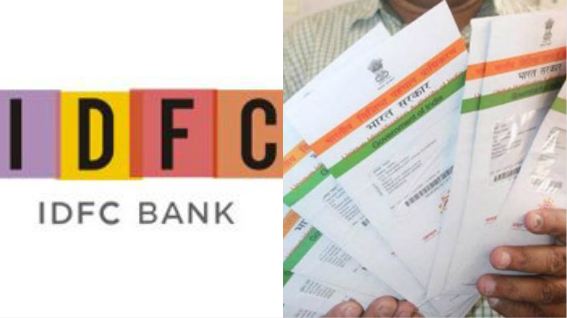 Demonetization had called for a cash crunch scenario in the whole nation and IDFC Aadhaar Pay is expected to empower millions of traders of the country to practice cashless buying for their customers. This practice is too economical and is easily scalable also. IDFC Bank's CEO and founder MD, Mr. Rajiv Lall had also said in one of his interviews that the launch of Aadhaar Pay will help Indian citizens to be a part of digital movement in the demonetization situation without having a smartphone. They can pay digitally even without having the gadget. They are just required to own an account in the bank which is required to be linked with their aadhaar card.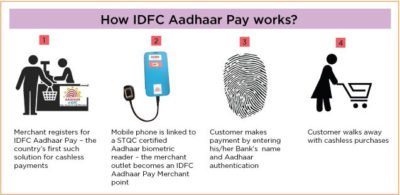 For those who are concerned that they will be asked to pay a huge amount of fees in lieu of this service then they can be relieved after being educated with the fact that it is completely free for clients as well as merchants as said by Mr. Rajiv Lall. Moreover, he added that it is going to bring a revolution in the cashless trend by paying in this way. From past five days, hundreds of merchants are registered with using this new technology- IDFC Aadhaar Pay.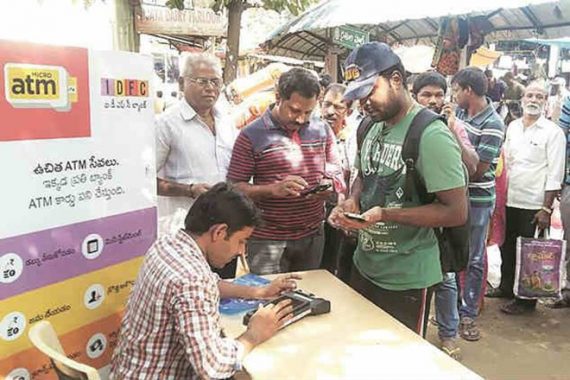 So all the retailers give a strong fight back to cash crunch!