One of the greatest mistakes that you can ever commit in your academics is plagiarizing your work. It is one of the things that have cost students their admissions and even their full grades. You would not want to be part of such an ordeal, right? For this reason, one of the most important skills that you can learn is how to avoid plagiarism. There are some things that you should avoid if your intention is to produce a plagiarism-free paper. As an essay writer, you are obligated to observe full academic integrity, and avoiding plagiarism is one of the ways in which you can do so.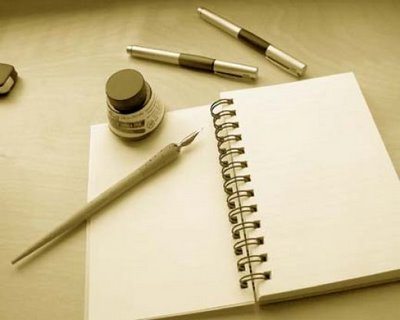 So, which are some of the ideas that can help you avoid plagiarism:
1. Write From Scratch
Unfortunately, some writers are used to overly relying on their resources as they write their work. While this is partly necessary, it is important to reduce the rate at which you rely on your sources. In other words, your sources should only serve as an idea generator and nothing more. From the facts that you get from your resources, it becomes easy to build your essay around them and come up with an original paper.
2. Learn the Art of Paraphrasing
If you must rely on your sources, then you need to develop the art of paraphrasing. Some of the facts in the reference sources should appear in your essay, but they must be original from your end. This means that you should not copy-past these facts. At this juncture, the idea is paraphrasing your facts and making them unique.
A good essay writer understands how to coin facts around and come up with an original statement without changing their meaning. That way, you will have communicated effectively while avoiding plagiarism.
However, the fact that paraphrasing is allowed does not mean that everything in your sources should be paraphrased. There is a degree to which paraphrasing should be done. Paraphrasing should be friendly.
3. Cite All the Info
Citation makes an ideal way of evading plagiarism. It is when an essay writer attributes the facts to the source. Acknowledging the source is an academic requirement that any writer should meet. In fact, academic assignments come with various provisions, one of them being the preferred style of citation.
You can be asked to provide your citation and references in APA, MLA, Harvard, Chicago, or any other applicable style. This means that as an academic writer, you must bear the skills of citing based on the preferred style, and as per the integrity code of academics.
However, it should be noted that the fact that you are required to cite your facts does not mean that you should copy and paste the same ideas on account of citing them. Similarity degree in your work must be as low as possible, and this can only be achieved by evading any form of copy-pasting.
4. Use Plagiarism Checkers
The fact that you are 100% sure that your work is not copied does not fully guarantee you that the paper will pass plagiarism test. For the sake of being sure, it is advisable that you consider using online plagiarism checkers. These are online-based programs that are meant for checking the similarity degree in a document. These checkers help you in tracing where the plagiarized content comes from. For instance, you can click here to verify if plagiarism exists in your article.
The fortunate thing is that there is a wide variety of plagiarism checkers, some of which do not require any subscription fee. With the said checkers, you can upload your work and run it for plagiarism. It takes just a matter of seconds to generate a plagiarism report. It is worth noting that a majority of the plagiarism checkers do not save the uploaded documents online. Hence, there are no chances of your paper being flagged for plagiarism after submission.
5. Quote
The use of quotes applies when spoken words are used in a document. It means that the quote represents verbatim words from the speaker; hence, cannot be changed. In such a case, it is necessary to apply quotes. Ensure that the quote is accurate and that it is attributed to the speaker. That way, the content will not feature as plagiarized even is the similarity degree of the quote is 100%.
It takes simple and actionable steps to avoid plagiarism. There would be no reason for you to attract a hefty penalty simply because you plagiarized your work when you could have avoided the same in simple steps.