Imagine, if you are at work place and you wanna make a video call urgently. Heck! Your phone don't even have a front cam to make use with. What can you do now? Why don't you connect and use Android phone as a Webcam for PC ? Isn't it interesting? Ah! Yeah, its true. You can use Android phone as Webcam for PC. We know, every PC won't have Web cams fixed to it. So, we can use our Android phones as web cams. Android is an awesome mobile operating platforms through we can install vast number of apps with ease. "IP Web cam" is one among those apps, using which we can use Android phone as webcam for PC. Read on to know more……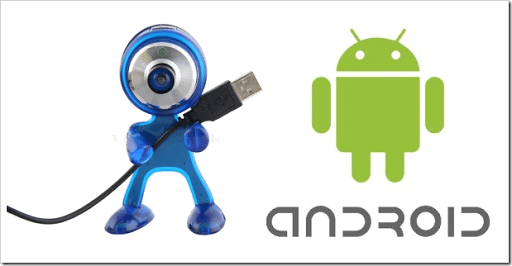 How To Use Android Phone As WebCam For PC ?
Using IP Webcam app:
Google made it easy to search, download and install apps via "Google Play store". Just search the IP web cam app in the Android store and install it on the phone. Or else download app Here>> And follow the below steps:
Note: Make sure that both phone and PC have a good internet connection to use Android phone as webcam for PC
Step 1:
Install the app on the Android phone and open the apps settings page and configure the settings according to your desire.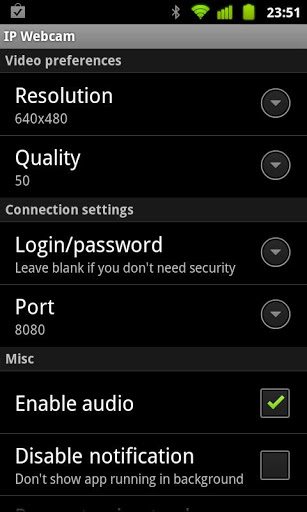 Step 2:
After the completion of the configuration click "Start Server".
Step 3:
Now turn the phone's camera on and you can find an option "How Do I Connect?" at top left corner. Click on that button and the app provides an unique URL.
Step 4:
Just enter the URL in the computer browser. That's all both the devices are paired to each other and now you can use  phone's cam on PC and access various options to use the cam.
Enjoy video chats using IP web cam app on your Android mobile. The app lets you view the camera in many platforms like VLC player and Web browser. We can stream videos using the local wi-fi network connection and it doesn't require any other network connection.
Using USB connection:
In the above method the devices are paired without any wires. But, in this method the devices are connected via USB cable to use the phone's cam as webcam. Here's the process to go with:
Step 1:
Firstly, install Samsung kies on the PC to make sure that all the drivers are installed on the PC. Without these drivers the pc may not detect the phone when connected.
Step 2:
Now head over to Google play store and install "USB Webcam" app to use Android phone as webcam for PC.
Step 3:
To enable paring the device via USB turn on the USB debugging on mobile>>
Settings>>Applications>>Development>>USB Debugging
Step 4:
Download USB web cam client for Windows Here>>.
Step 5:
Install the server setup on the PC and connect your phone via USB.
Step 6:
Now open the USB Server installed previously on PC. And launch the USB client app installed on the Android mobile. Both the devices gets paired through these USB client app.
That's all! You are almost done. Now you can use your Android mobile as webcam for PC via USB connection.