This is probably the lamest thing I've written so far in my entire life. A few days back, I came across a video on YouTube by the guy named OpenSource Gangster which was titled "Remotely turn on your computer using your Android Phone" and like always, I stood there to see the whole video. This was indeed interesting that just by a touch of a virtual button on your Android phone's screen, you can remotely turn on your PC.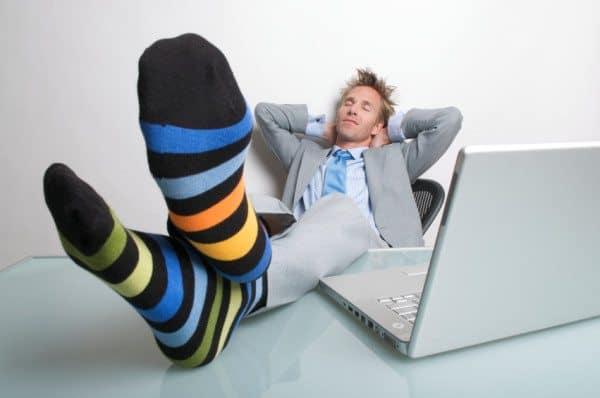 At the time of writing this article, the video had only 1600 views, so I thought that I should give a hand to the guy who has done something which is much of a life saver for some people.
What Do You Require?
A Computer running Windows 7.
The PC needs to be connected via the ethernet cord
Steps To Turn On Your PC With Your Android Phone
1. Enable Wake On LAN — Go to the Device Manager>> Network Adapters>> Double  click on your ethernet card to show properties>> Advanced. Click On Wake On LAN capabilities and in the Values menu select the Pattern Match & Magic Packet. Click on OK.
2. Record Your MAC Address — Press Win + R and type in "cmd" (without quotes). In the command prompt window, type "ipconfig/all" (without quotes). This will show you the MAC Address or your card specified in front of the Physical Address key. Note this down on a paper.
3. Download PCAutoWaker (for WiFi) or Wake On LAN (for 3G) — This is for the people who will be using this method over WiFi. Download the PCAutoWaker Android app from the Google Play Store and open it up. If you are going to use 3G instead of WiFi, you can alternatively download the Wake On LAN from the Google Play Store.
Continuing the trend, I'll use PCAutoWaker instead of Wake On LAN but the methods to use both of them are almost the same.
4. Set Up PCAutoWaker On Android —
Open the PCAutoWaker app in your Android Phone and in the first screen click on "Add a PC": type the name of your PC which you want to assign and press Next.
In the next screen type your MAC Address which you typed in the 2nd step and click on Next.
Now the app will show you your Wireless network name which is your SSID. Now click on "Use current WiFi connection SSID" to proceed further.

In the next screen, just click Finish. A dialogue box will pop up saying that you need to make sure that you have enabled WLAN on your PC. This box is pretty much saying the same thing which we did already in the first step. Ignore it and click OK.
Once you have done all these steps, the main screen of the app will show up with your PC name.
5. Waking up Your PC with PCAutoWaker — Tap and hold on the name of your PC to get the options menu. Here you'll find the option to Wake up your PC straight from the phone itself. To turn on your PC or laptop, just click on Wake and within the next three seconds your PC will start automatically.
How To Turn On Your PC straight from your Android Phone (Video)
How did you find this simple trick? Be sure to try it out and do let us know if you get any problems in the comments section.
About the Author
This is a Guest Article written by Vikas Bhatt, he's the editor of TutzNet Technology Blog. Apart from writing for TutzNet, he loves doing video reviews and gadget reviews.