This article is outdated. You no longer need Bluestacks to send and receive WhatsApp messages on your computer. WhatsApp has officially launched native desktop apps and WhatsApp Web to access WhatsApp from your computer. We strongly recommend using them instead of Bluestacks.
WhatsApp is the latest smartphone messenger available for Android, Nokia, iOS, and Blackberry mobile platforms. It is just like a mailbox where there is no cost for messages and the same comes with Whatsapp. One can send unlimited messages, images, videos, and many more using WhatsApp. We know, that you might have dreamed of using WhatsApp on the computer as we do the same and found a way to send and receive WhatsApp messages from computer.
It'd be easier to send and receive messages on computer rather than on a mobile.  So, We are sharing the way to send and receive WhatsApp messages from computer.
Steps to send and receive WhatsApp messages from computer:
Installation of Bluestacks App player: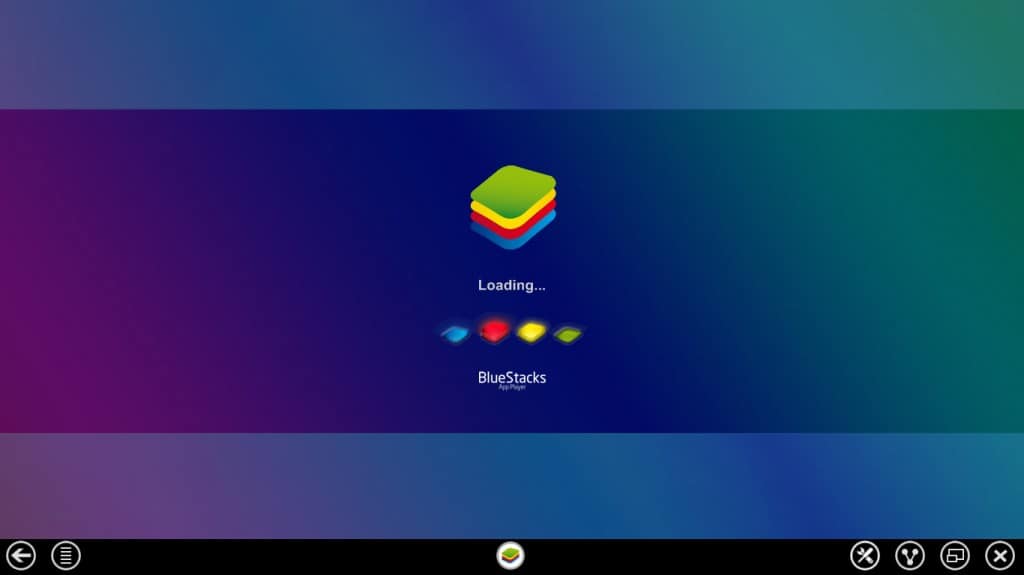 Bluestacks App player is an awesome Android emulator which lets you use all Android apps on a PC. We can use the Android operating system on Windows using Bluestacks Emulator. But, one cannot feel the experience of Android phone, touching the screen and swiping the screen using games and applications.
Steps to install Whatsapp on Bluestacks App player
1.Download Bluestacks app player Here>> And install it following the manual installation process.
2. After the installation process starts, the app fetches all the required files from the web and it takes some time to install all the files. Maintain patience until the download completes.
3. The Bluestacks app opens automatically and now the emulator is ready to install Whatsapp in it. You have to sign up for an Android play account or you can login with own account, if you have any.
4. Now search for Whatsapp in the store. You can find different providers for Whatsapp. Just select the Android market and you can continue with the app installation.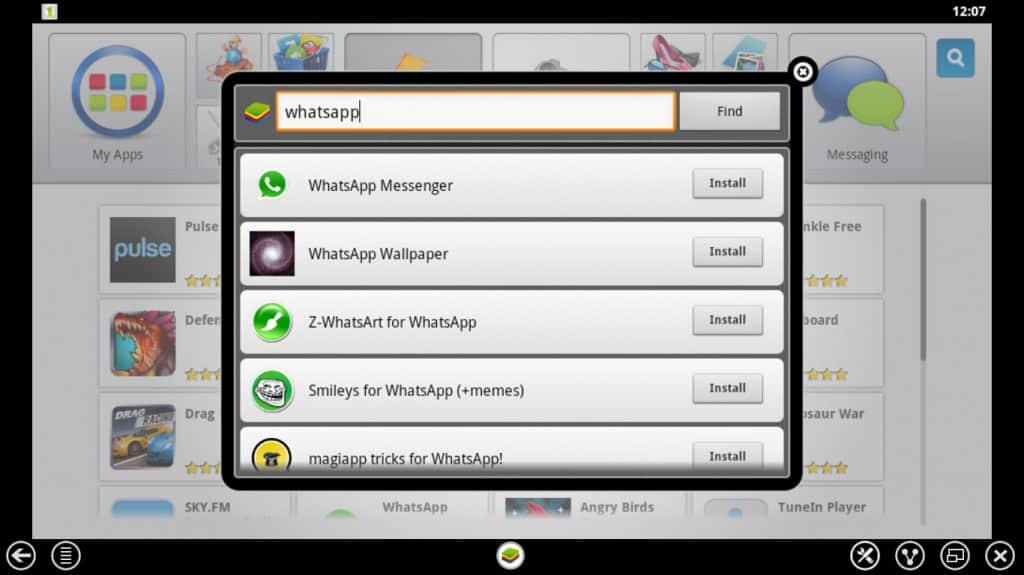 5. After the completion of the installation click on Whatsapp and accept terms and conditions to access the features of the App.
6. Now You have to add your mobile number and get verified by Whatsapp. Just after accepting the terms and conditions, a page opens which looks something like the below image. Choose your country and enter your mobile number which is active.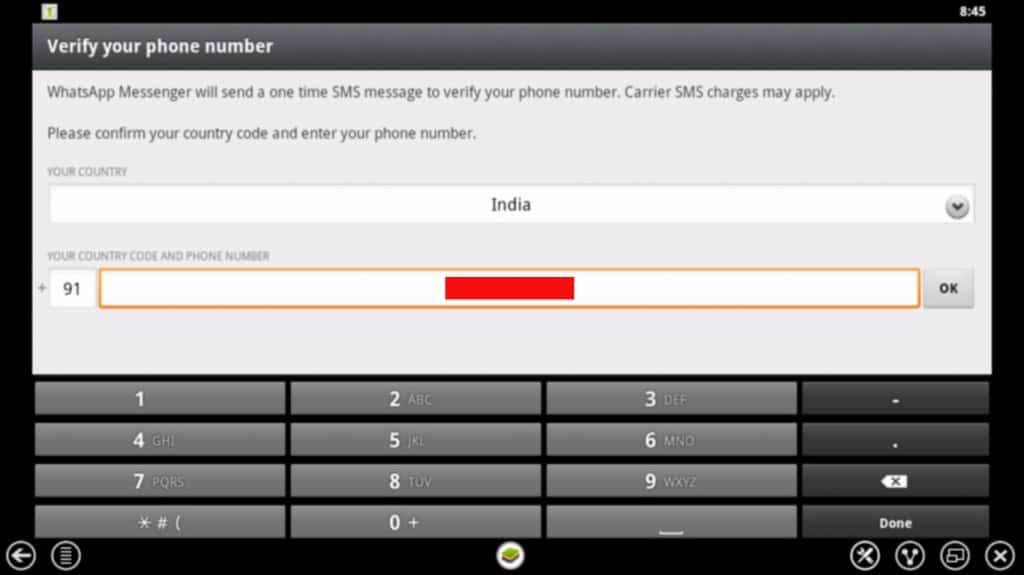 7. Whatsapp verifies the phone number entered for a while and it sends a verification message with a secret PIN in it. Or else we can choose an option to make a call. Listen to the PIN and enter in the app to get verified.
Finally, you are done. You've installed Bluestacks to send and receive Whatsapp messages from the computer.
What's new on WhatsApp?
I think you are ready to send and receive WhatsApp messages from computer. If you have already used WhatsApp on your Android mobile, you can access all your groups and create new groups.
We know, the cost per SMS is increasing day by day and the only solution is using Whatsapp with which you can millions of messages per day. There is no limit for messages sent through WhatsApp.
The app stores the messages sent to you when the phone is switched off or when you are offline. The app doesn't let you miss even a single notification from your buddies.
Cost of the App:
There are no hidden costs for using WhatsApp. We just require an internet connection to access the app via mobile or computer. The app is provided for free only for the first year of usage and later it just costs $0.99/year. The cost doesn't even matter when compared with the standard SMS costs these days. Facebook has acquired WhatsApp in a huge deal and now WhatsApp is completely free for a lifetime.
Final words:
We hope you've enjoyed the tutorial to send and receive WhatsApp messages from computer. And we are sure that the tutorial helps you a lot. We would like you to suggest you make use of the Bluestacks app player to install and use your desired Android apps in it.