Although we don't get to hear of the word 'fax' very often nowadays, fax is still widely used for communicating official documents. People are rarely using fax machines after the feature of faxing has been incepted in our very own PCs – a huge money saver. Sending a fax from PC is very simple. All you need to do it set some things right and off you go to send away your fax from PC.
Firstly, you will need a fax modem – a hardware add on that will help you send fax over a standard phone line. Fax modems are of two types; internal and external. An internal fax modem is plugged directly onto the mother board which makes your PC send a fax at any moment provided you connect it to your phone line. An external fax modem is a small device that can be connected using a USB or serial port. A fax modem will be available at most of the computer stores.
In case you want to send a fax from your office, see if there is a fax server available. A fax server is a computer equipped with multiple fax modems and is used only for faxing purpose. If  there is one, all you need to do is connect your PC to the fax server and send your fax right away; you will not have to buy any fax modems.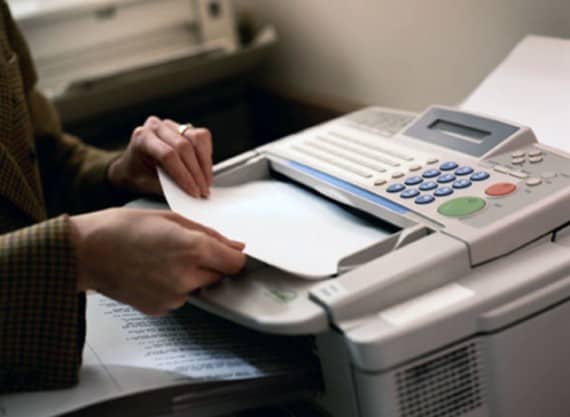 So, now that we have installed our fax modem and connected our PCs to the phone line, let's see how we can send a fax!
Fax from PC through phone line
Step 1
If you are using Windows 7, Click on Start Button > Click on All Programs > Click on Windows Fax and Scan. You will see a window like this, open.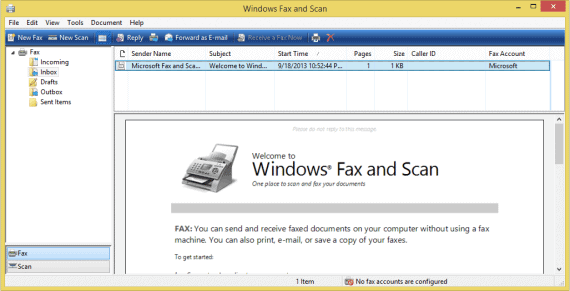 Step 2
On the left bottom panel, select Fax. Now, click on New Fax on left top of the window. A window like this will pop up, asking you to connect to the fax modem. Follow the instructions and it will lead you to your New fax window.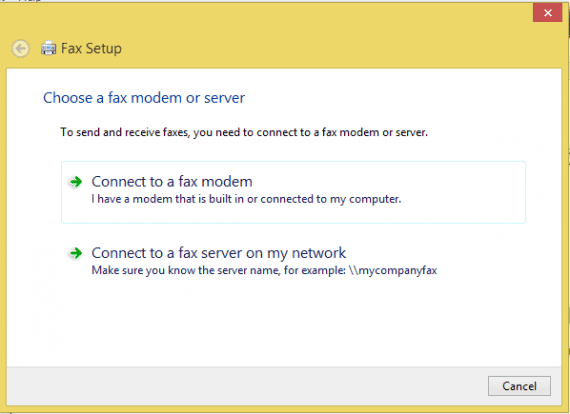 Step 3
This is the New fax window. Here, fill in the details. Type the destination number, the subject of your fax and the content of your fax. You can also add attachments and make modifications in the text to make your fax look good. If you are planning to send a physical document, scan that document/paper and save it on your PC and then attach it to the fax.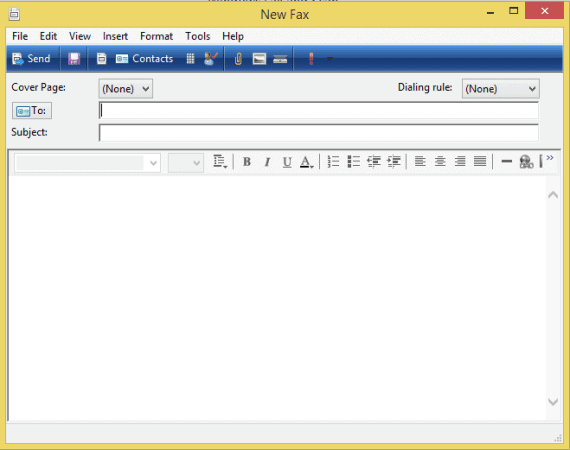 Once done, click on Send button and you've sent your first fax from PC!
Fax from PC using online faxing services
Don't want to purchase a fax modem or finding connecting your PC to a phone line difficult? Fret not. You can always use free online fax services, instead. Yes, all you need is the internet and you can easily send a fax from PC. faxZero is one place where you can send your fax from PC using simple steps.
Step 1
Go to faxZero.com and you'll directly find a form like thing to send a fax. It'll look like this.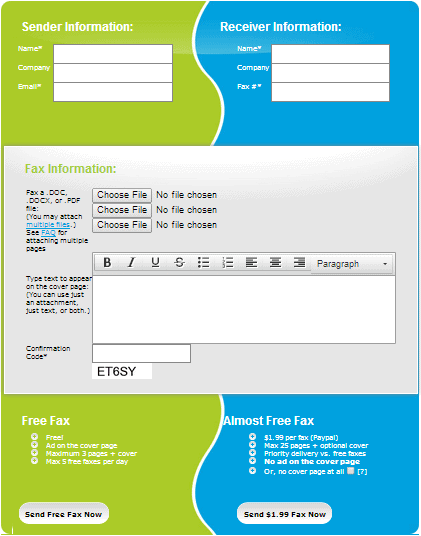 Step 2
Fill in the Sender and Receiver informations. Make sure that you input the correct fax#. Now, attach all the required files and type your message in the text-box provided and make necessary modifications.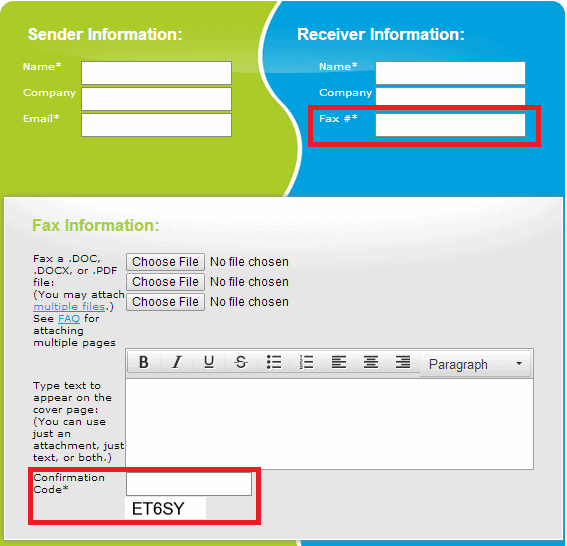 Step 3
Fill the confirmation code in the box. This is to check if you are a real user or just a computer bot messing around. Now, click on 'Send free fax now'. If you want better service, you can also buy it paying a small amount. The details are right there at the 'Almost free fax'.
In this way, you can send your fax from PC and will not have to buy a bulky, old fashioned fax machine. There are various other similar free online fax services like efax.com and myfax.com. Just see that, before clicking the send button, you check your fax thoroughly. Because, fax are generally official documents and you wouldn't want to mess things up. Happy faxing!