AT&T HTC DESIRE 610 is truly an awesome device with great specs including glossy design, 1.2GHz Qualcomm Snapdragon 400 Soc with 1GB RAM. But its rooting is completely different from HTC DESIRE 610 without AT&T. So, here's an awe-inspiring tutorial on how to root it. The tutorial is extensive and lengthy, so just dive in.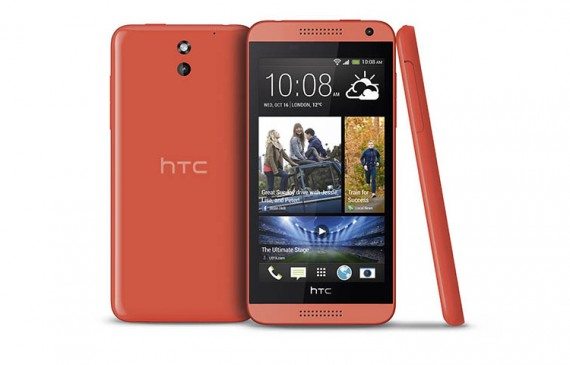 Tutorial to root HTC Desire 610 (AT&T)
(Note: We presume that you've unlocked the bootloader of your device. If no, then go to http://www.htcdev.com/bootloader/ for a detailed instructions lying out there. Now you're ready to face the procedure to root your device.)
Step #1: Install/Download Stock Rooted ROM from this website.
Step #2: Download JmzA3K. Paste the downloaded ROM & Kernel into INTERNAL STORAGE of the device.
(Note: We assume that you've installed ADB and Fastboot on your Computer).
Step #3: Download TWRP Recovery File and put that in C:Fastboot. Change the name of the file to recovery.img
Step #4: Shutdown your device. Press and hold Power and Volume Down buttons till a menu appears.
Step #5: Pick fastboot from the menu. Use volume keys to steer/navigate.
Step #6: Connect your device with that computer.
Step #7: If drivers/HTC Sync Software isn't installed automatically follow this link.
Step #8: When ensured that the drivers are installed properly open command prompt and then type cd C:fastboot
Step #9: Type fastboot flash recovery.img and pounce on enter.
Step #10: Bravo! TWRP recovery is installed. Shutdown the device and reboot with recovery mode by pressing and holding Power and Volume Down buttons. Then select recovery.
Step #11: In TWRP Recovery, press install. Choose download ROM from that list.
Step #12: Swipe right to flash the ROM onto the device.
Step #13: Once the flashing is accomplished, carry on with flashing of Kernel file. Reboot the device.
Step #14: Install 'SD FIX' from the playstore.
FINAL THOUGHTS
Eureka! You just rooted your AT&T HTC DESIRE 610. Any hurdles you faced during the whole walkthrough, let me know in the comments below. And I'll mind if you don't share this tutorial with your friends.(Remember sharing is caring!)