Have you ever accidentally formatted your SD card? I'm sure you have. How many times has it happened that you deleted a file, for some reason, and now you want that file back? Happens with the most of us. Worry not, we have just the right tool to recover files from formatted SD card. Read on to know how to get back data from formatted SD cards.
Recovering Any Data from Formatted SD card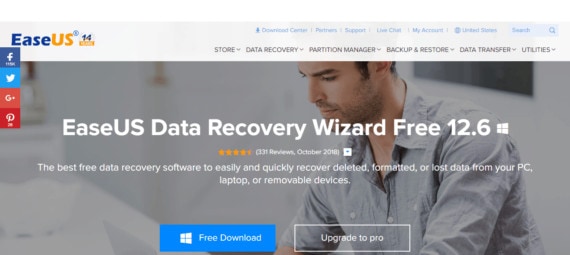 If you have accidentally formatted your SD Card and now want to recover some important data, then you are in the right place.
We'll use EaseUS Data Recovery to recover our accidentally deleted files. This free tool can recover data from your USB drives, memory cards, and other storage devices. It's very easy to use and their Deep Scan feature will recover files that you deleted a long time ago.
The software is quite handy and the free version lets you recover a total of up to 2GB of your data. The pro version, EaseUS Data Recovery Wizard Professional comes with a price tag of $69.95 to recover deleted files of any size.
What happens to the data you delete?
You must think along the lines, "I accidentally formatted my SD card on my phone and now I can never get those files back" But that is not true. When you delete a file from your hard drive or any other storage device, the file is only marked as deleted but it is not literally deleted.
It is basically hidden from your view and is still there until you overwrite it with some other files. If you have just deleted everything from your SD card and didn't copy any new files in it, then SD card data recovery after formatting is quite easy.
Also Read: How to View Old Notifications of your Android Smartphone and Tablet
To demonstrate, I have created a folder named Geek Dashboard in my SD card with an image inside it and then formatted my SD card.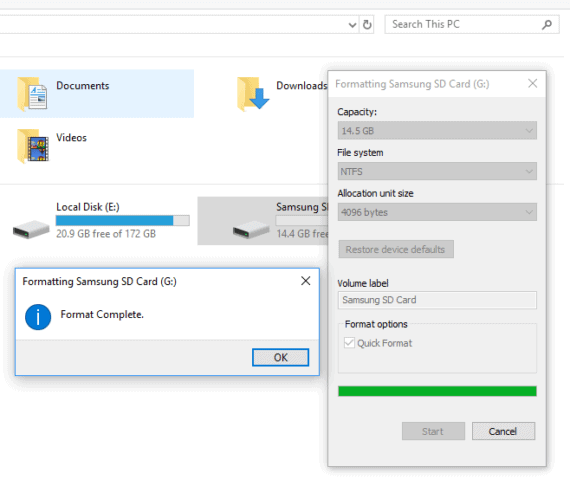 Steps to Recover Files from formatted SD card
Here is the step by step guide to recover the files from a recently formatted SD card.
Step 1: Download EaseUS Data Recovery Wizard
If your deleted files are less than 2 GB in size, then free version will do the work. In case if you want to recover more than 2 GB of data then you must upgrade to the pro version.
Step 2: Install it on your Windows computer
Double-click the downloaded installer file and follow the on-screen instruction to install EaseUS data recovery software.
Step 3: Scan your formatted SD card
Run EaseUS Data Recovery and select your external SD card which you formatted. Click on Scan after selecting the appropriate drive.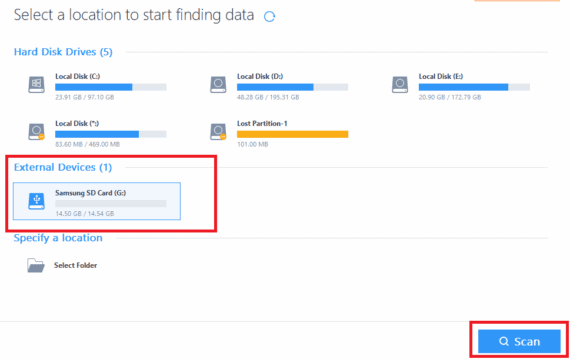 Step 4: Choose files to recover
After the Scan is completed, select the files that you want to get back and click on Recover. If EaseUS data recovery is unable to show the deleted file, select Deep Scan to recheck the files deeply. Deep Scan may take longer and you should keep your patience.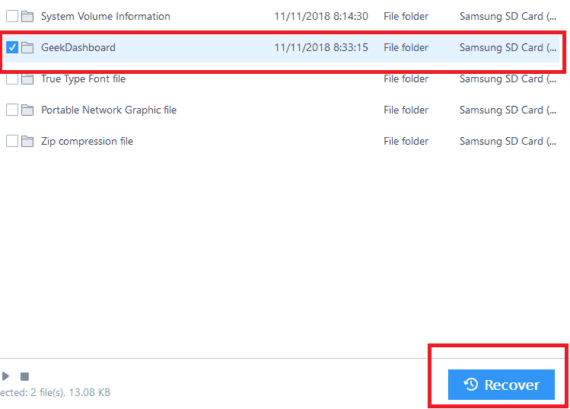 If you get a prompt to Recover Incomplete files, just check the "Don't remind me" box and click on Recover.

Step 5: Select the destination folder
Choose the folder where you want to recover your deleted files. Make sure that the folder is in another directory. Never recover your files to the same drive from where they were deleted.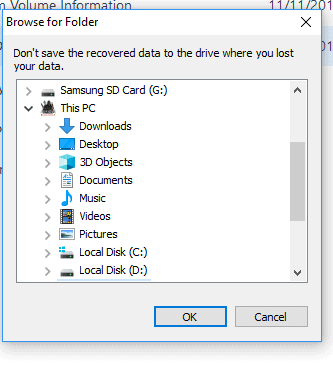 After selecting the destination folder, Click Ok to restore your files.

If you have accidentally deleted a file or a folder from SD card, you need not worry. The key to recover deleted files from formatted SD card or any other storage device is recovering them using data recovery tools soon as you delete it. Otherwise, it will be overwritten with some other data and recovery will be difficult and you might get incomplete or corrupted files in the process.
Conclusion for SD card data recovery
SD card data recovery after formatting is very easy if you didn't copy new files after deleting important data. Share this method with your friends so that they too know what to do in this kind of a situation. Comment below if you were able to successfully recover your deleted files!