What we think about
iSkysoft Data Recovery
iSkysoft data recover helps you to recover almost all deleted files from your computer i just couple of clicks. It works like a charm on both Windows and MAC operating systems.
 Using iSkysoft data recovery software you can recover deleted files on both Windows and MAC Operating systems. The loss of data often causes quite a lot of distress to Mac users, whether as a result of accidentally deleting the data, formatting their hard drive or improperly using the operating system. The iSkysoft Data Recovery software provides Mac and Windows users with an easy, quick and safe solution to recover deleted files. Not only documents, but also archive files, email, music, photos, video, and more can be recovered. This software uses the most recent powerful scanning algorithms to scan Mac based or external hard drive, to recover virtually any data in to time at all, without destroying anything. This guide will show you how to recover deleted files using software in Mac and Windows easily in minutes.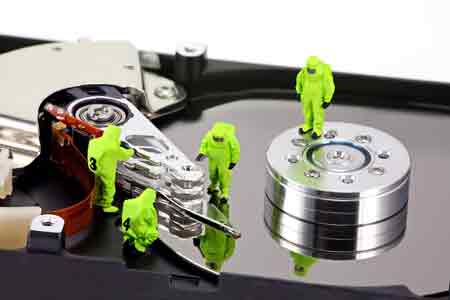 It is truly the most convenient, quickest and safest solution to recover deleted files. With iSkysoft's Data Recovery you can:
Recover deleted files and lost data can be quickly and safely recovered
Data can be completely scanned and recovered by files signatures
Data from corrupted and lost hard drive partitions can be recovered
Lost documents, images, songs and videos can be previewed
The recovery of more than 50 file formats is fully supported by this software. What makes it so easy for this software to perform data recovery on Mac is the fact that it features four innovative recovery modes. This means that even beginners can recover deleted files in merely a couple of clicks.
Data Recovery That Can Be Used By Any User
For those who may know, the task of recovering computer data had been quite tricky in the past and the assistance of professional specialists would be required in order to recover deleted files. Thankfully, with iSkysoft Data Recovery software, now anyone can recover deleted files on their own, painlessly. With this software, complete and safe data recovery is merely a couple of clicks away, just click Scan, then Preview, and finally Recover. Depending on the data loss scenario, it is possible to choose from any of the following four data recovery modes: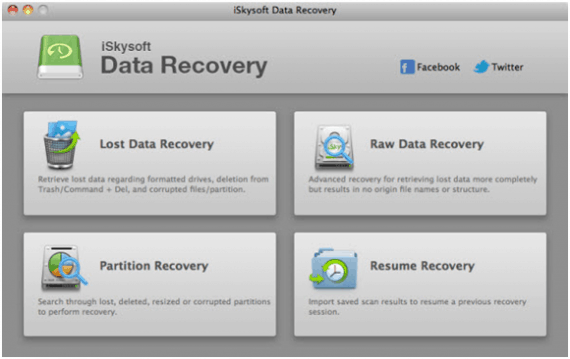 Recovery Anything That Might Be Needed
Almost any file can be recovered from a Mac and Windows computer using iSkysoft Data Recovery. Files can be recovered from any internal and external hard drive, digital camera, iPod, media player, memory cards, USB flash drive and other portable devices.
Data lost because of deletion, formatting, software crash, unexpected power failure, virus infection and other unknown reasons can be restored. Data can be recovered from exFat, FAT16, FAT32, HFS+, HFSX, and NTFS files systems.
With this software, lost files can be previewed before recovering them to make ensure that the correct file is being recovered. A multitude of options are provided by this software to aid in recovering data at any pace and find the files needed in a matter of minutes. Thus, the iSkysoft Data Recovery is truly a lifesaver in the situation where critically important data has been accidentally lost.
iSkysoft Studio are offering 
Christmas discounts
this week, 25% OFF for Data Recovery software, Go get it soon before it expires.
How to Recover Deleted files using Software
In this article we're making use of an awesome tool names iSkysoft Data Recovery to recover deleted files from our machine. No matter whether it is MAC or Windows, it works on both operating systems.
Download iSkysoft recover software (Link Provided below). Make sure your select your operating system below downloading

Once downloaded, Install and run it
Now you will see these four options, you can select one of them to perform your required task
Lost Data Recovery: Lost data accidentally deleted by Command + Delete or emptied from the Trash bin can be retrieved complete with original file names and folders.
Raw Data Recovery: Hard drive can be completely scanned and files can be recovered by "file signature."

Partition Recovery: Data from corrupted, deleted, lost and resized partitions can be recovered.
Resume Recovery: Scanned results can be saved so that data recovery can be performed later.
Very simple right? Almost all your lost or deleted data will be recovered in just couple of steps. This is one of the most useful and best data recovery software.
Hope this guide makes some sense and helps to recover deleted files from your computer. Let us know if you face any difficulties while handling it.
What we think about
iSkysoft Data Recovery