I have been asked by many people many times regarding how to make Google chrome faster. Which browser are your using currently on your machine? Google Chrome? Mozilla Firefox? Opera? Safari? In-case if you are from chrome, then this guide helps you to make Google chrome faster. Even though Google Chrome is the fastest browser available sometimes we may feel, Chrome too is a bit slow.  You can make your Google chrome run faster without any cost. Google Chrome can boost its speed further with some simple tips and tricks. Here are the top five ways to make Google Chrome run faster. These ways are simple and free of cost. Go deep into them and enjoy the lightning speed download.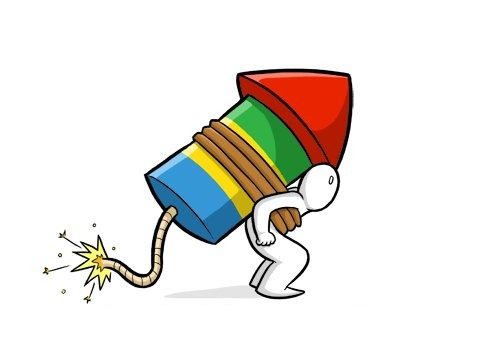 How to make Google chrome faster 2013
No one in this globe dream to use slower internet. Even if your connection is faster, the browser you're using to access the web might slow down the connectivity. It happens due to tons of reasons. Below are top 5 reasons which slows down the browsers, work against them and make Google chrome faster.
Before proceeding, make sure you're running on latest version of Google chrome. Download the latest version of Google chrome and install it on your computer.
1. Remove unwanted Extensions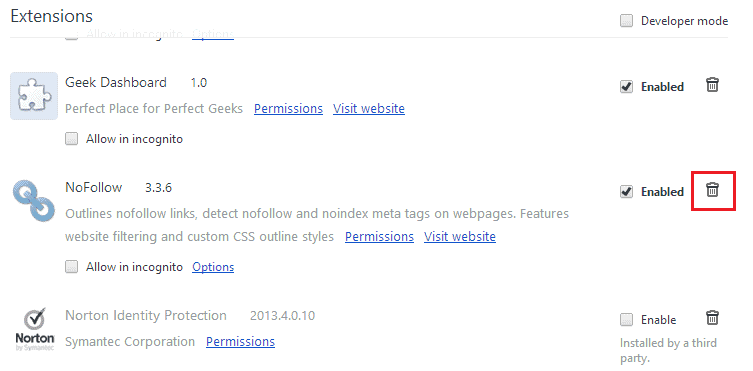 The Chrome Web store will never lack for extensions, which will make your processes faster and easier, but installing a lot of extensions to the Chrome will make it slow. So please take that you will install, extensions those are only necessary. To check the list of installed and enabled extensions, go to your Chrome settings and click Extensions, now you can see the list of installed extensions which may be enabled or disabled. Then click on the waste box image to remove unwanted extensions.
Get Geek Dashboard extension for your Chrome
2. Use Power Extensions
The last way was to remove unwanted extensions but now I am asking you to install some essential extensions which will make Chrome run faster. Here are some extensions that may help to make Google chrome faster.
Google Quick Scroll – the extension will let you skip to the relevant Google search results.

FastestChrome – The extension help you to save your time to increase the productivity. It will give quick definitions, will do the search faster, auto load next pages, etc.
3. Enable GPU acceleration and Composting

Years ago we could see only sites developed just using HTML, CSS, etc. But now that is not the condition, websites are designed and developed giving more importance to its graphics and most of them are using different CMS to start new blogs. Hence browsers including Chrome implements hardware acceleration technology for GPU. To enable this, go to the address bar and type chrome://flags and press Enter. In the page opening, enable both GPU composting on all pages and GPU accelerated SVG and CSS filters. Enabling these will accelerate the graphics processing unit (GPU) on all pages.
4. Empty Browsing Data
Like all web browsers Chrome too saves URLs and caches of Website you have gone through. All they store our download histories, plugin data, cookies, etc… The initial idea behind storing the history and cache were is to fasten our processes but as the files become larger, it will result in decreased performance of the browser.  To clear the history, go to Chrome Settings and navigate to Tools and select Clear Browsing data.  Take care you won't clear your browsing data often because it will make the local cache process down. If you clear entire cache it will surely takes time to load any site for the first time but from the next visit it will make Google chrome faster. So still i recommend you to clear history and cache in order to make Google chrome run faster.
5. Explore Chrome Settings

Now let's explore and configure the Chrome settings. Go to the settings page and click on Show Advanced Settings. Under the Appearance title uncheck both Show Home button and Always show the bookmarks bar.  Now move to the HTTPS/SSL title and uncheck Server Certificate Revocation, if it's done.
Google Chrome is a fast and best browser according to me; the same is the case for most of the internet users. Hence actually there is no need to boost it up further but if you feel it's slow, you may use the above five best ways to make Google Chrome faster and even it helps to make google chrome downloads faster.