OnePlus 5 mobile that has recently launched in the market is doing wonders around the globe. Even of its high price, the mobile is selling well enough. Well, now the time will tell if it will come on sale in the future just like any other phone. OnePlus 3 mainly focused on its camera just like any other smartphone company. Many of them don't focus on the speakers. Though not all are bad, they can be better. This can be said in the case of OnePlus 5 speakers as they are not bad, but they can be better. The member of XDA Ishan ported the sound mod for the One Plus 5.
If you want to install Dolby Atmos sound port on OnePlus 5, then you will need to have a custom recovery installed in it. You are lucky as unlocking and rooting the loader on the phone does not affect its warranty. This isn't simple to do as unlocking, it will remove all the data from the phone, whereas installing and rooting will brick it, so it is recommended to do it right. Go through the article to understand the installation and rooting process. Once you are done with that, we will tell you the process of installing Dolby Atmos sound port on OnePlus 5 to improve sound quality.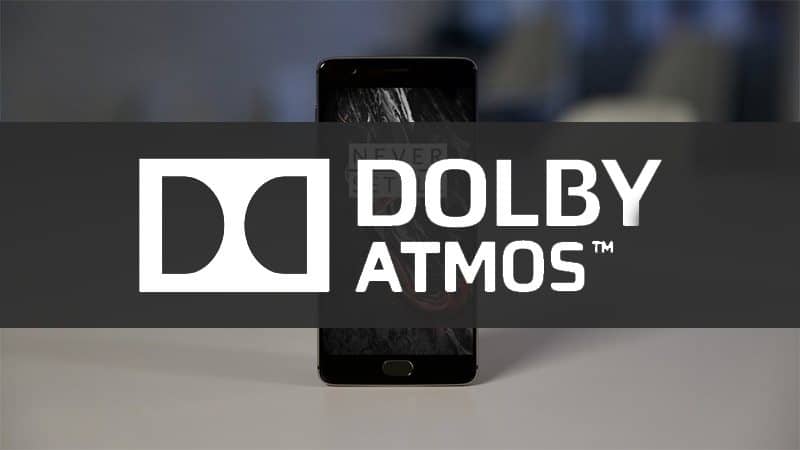 Note:
The installation process is little risky, and there are certain chances that it might end up with a bricked device. Before getting started your
OnePlus 5 must be rooted and custom recovery should be installed
. Please make sure you follow the instructions as it is mentioned below to install Dolby Atmos sound port on OnePlus 5. We're not responsible for any damage to your mobile. Try this at your own risk.
Follow these steps to install Dolby Atmos sound port on your OnePlus 5 Android smartphone.
Steps to Install Dolby Atmos Sound Port on OnePlus 5
1. Download Dolby Atmos sound port directly on your OnePlus 5 device.
2. Switch off your device and enter into recovery mode by press and holding power and volume down buttons simultaneously.
3. Select Install from TWRP recovery options and choose the .zip file downloaded earlier.
4. Swipe to flash it and wait for few seconds.
5. Reboot your phone by clicking Reboot option.
That is it, this is how you can install Dolby Atmos sound port on OnePlus 5 to improve sound quality. You will see the Dolby Atmos application in your app drawer and you can configure it as needed.
Bonus Tip for Dolby Atmos Sound Port
If the Dolby Atmos app stops working or isn't working at all then you should download SELinuxModeChanger. Install the APK file by opening it and ignore the warning message that might pop up.
You might be knowing this, but for them who don't know, installing APK needs you to enable the Unknown Applications option from your phone settings.
Go to the Settings on your device and after that go to Security, scroll down until you see the Unknown sources. Tap to Enable and then click OK when the warning dialog appears.
After installing SELinuxModeChanger application, open it and you'll see either PERMISSIVE or ENFORCING button is enabled. Tap on it and you're good to go.
So, how's your experience installing Dolby Atmos sound port on OnePlus5? Did installing and enabling OnePlus 5 Dolby Atmos app improved your sound quality. If yes, do let us know in the comments section below.