Everything is going flat these days. Recently Google announces new flat logo saying goodbye to its old logo. Designers are following a new slogan, Less is More. With Minimalist designs and Material design concepts, Flat UI and designs are taking lead everywhere. Facebook not yet followed this standard, but rumors say Facebook will go flat in coming days. Here is a concept of Facebook flat UI.
Well, people can't wait for the update and skilled developers developed a Google Chrome extension to make this happen even before the update gets rolled out.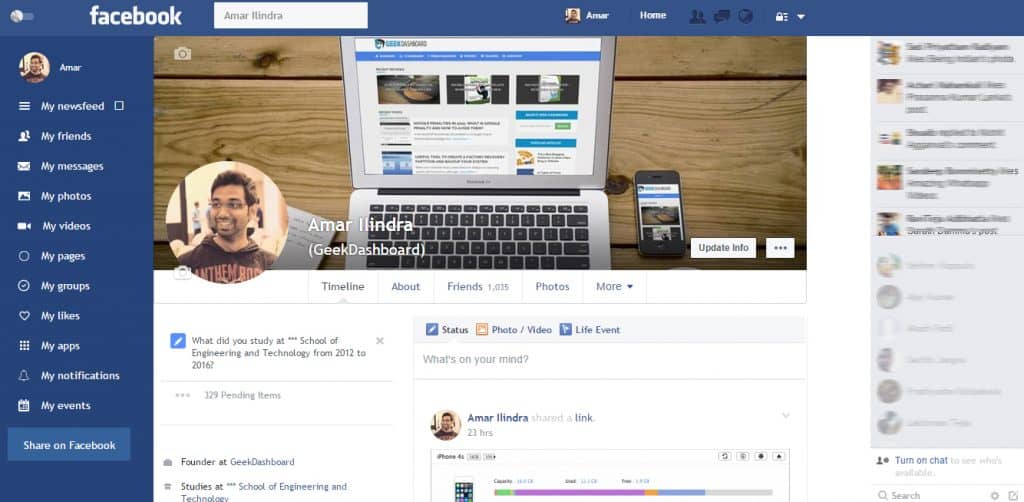 How many of you are bored with old looking design of Facebook? Want to try something new and fresh? Let's go!
How to Enable Flat UI of Facebook Now
This is not an update from Facebook, developer named Rof Tentik coded a Google chrome extension which overrides the default CSS rules of Facebook with his own CSS.
You can enable/disable this Facebook Flat UI in one simple click. Ready to go?
Download/update to latest version of Google Chrome
For better performance, we recommend you to update Google Chrome to it latest version. You can get the latest update here.
Download the Extension
To get Flat Facebook UI, get the Facebook Flat extension from Chrome store. Download link is provided below.
Download Geek Dashboard Extension
Click "Add to Chrome" and wait till Chrome do its work.
Now go to Facebook.com and see the magic. Default UI of Facebook is changed to Flat UI automatically.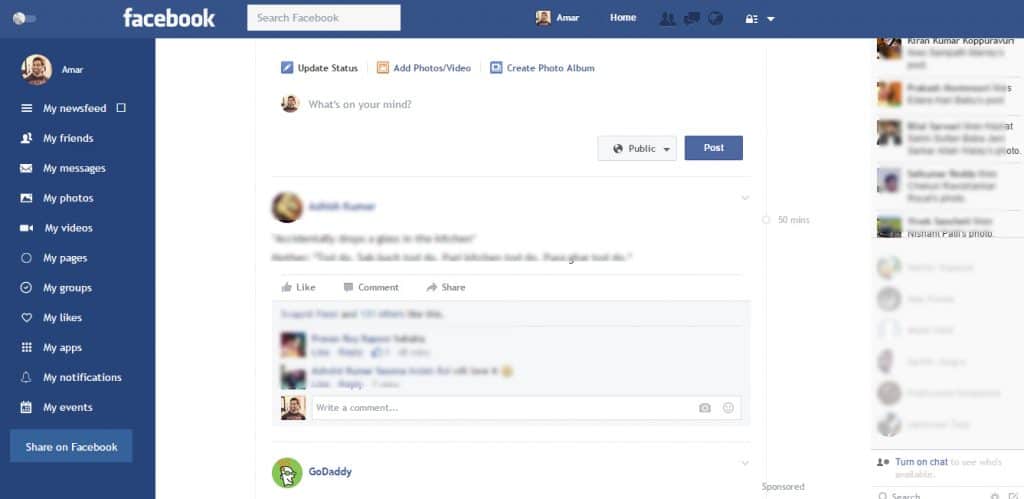 Features of Facebook Flat Extension
This extension not only coded to change the UI of Facebook, it can also work as
Adblock: It blocks all Ads inside Facebook. You can't see any Ad if this extension is enabled.
Improved Speed: Facebook will load and work faster than normal. You will see a considerable increase in Facebook performance.
How to disable Flat Facebook UI
Disabling Facebook Flat UI is a simple as you installed it. The easiest way to go back to old UI is by clicking the switch icon beside the Facebook logo (top left corner).

Alternatively, you can go to Settings -> More Tools -> Extensions and remove the Facebook Flat permanently
Let us know if you face any problems while dealing with this extension. We'll update the article if you find any similar add-on to Firefox. Till then enjoy Facebook Flat UI in Google Chrome and consider letting your friends know about this extension.