Lately, WhatsApp has been the talk of the town thanks to its ephemeral stories AKA rip-off of the Snapchat stories. Its acquisition by Facebook has proven to be a game-changer in the mobile industry, with new tricks being added every new release. Although WhatsApp has one-upped its game when it comes to features, one of my pet peeves remains. You still cannot send out automated replies for incoming WhatsApp messages. Before we see how to enable WhatsApp auto-reply on the iPhone, let me have the privilege of making my case for automated replies:
Why Should WhatsApp Auto-reply be a Feature?
The answer is pretty straightforward: because it's a great productivity hack and saves a lot of time and energy. For instance, you could set up a rule to send your location automatically every time you get a WhatsApp message saying "Where are you?". This could be particularly helpful when you are going out with a group and hate having to constantly deal with such messages asking where are you. Right now this isn't possible with the method we'll be using, but nevertheless, it's a great use-case scenario if WhatsApp decides to introduce auto-reply feature officially someday.
In other cases, you could just send a pre-set automatic reply to all your incoming WhatsApp messages saying that this is an automated reply and you can reach me by calling me directly if something important ever comes up. Businesses can use auto-replies to send out customized replies to their customer and provide customer support. Of course, this is just the tip of the iceberg and the possibilities are seemingly endless. Now that you understand my case for why should WhatsApp auto-reply be a feature, let's move on and see how to enable WhatsApp auto-reply on iPhone.
How to Enable WhatsApp Auto-reply on iPhone?
We'll be using a jailbreak tweak from Cydia to enable WhatsApp auto-reply feature on your iPhone. I'll guide you through the installation process:
Note: This procedure requires you to have a Jailbroken iPhone. This won't work on non-jailbroken devices because of the obvious restrictions Apple places on iOS. 
On your Jailbroken iPhone, Open Cydia and switch to the Search tab.
Enter "WAAutoReply" in the search field (without the quotes). This tweak is hosted on the BigBoss directory which is installed by default in Cydia, so there's no need to fiddle around with third-party repositories.
Next, click on "Purchase" on the top right of the screen. This regular version of this tweak will set you back for about $5 and you can make the payment by linking Cydia with either an Amazon payment account or a PayPal account. Once you've completed the purchase, the tweak should be downloaded and installed automatically.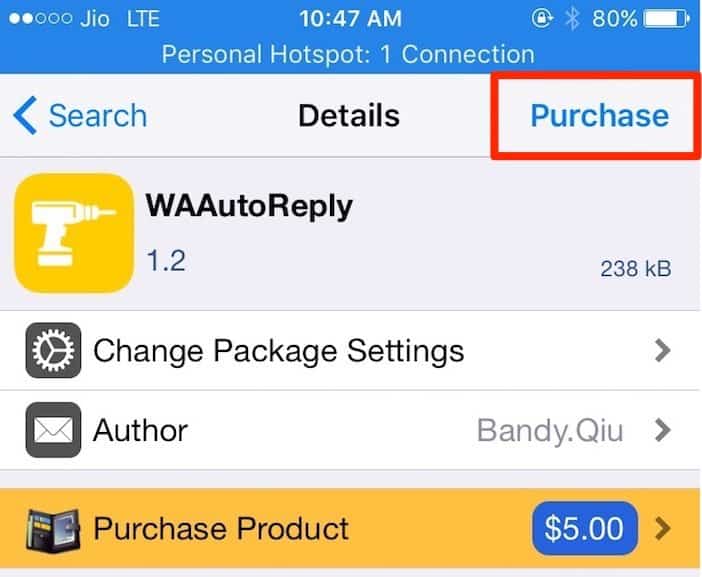 Tap "Restart Springboard" to complete the installation process. Your iOS home screen should now respring and you should be back to the home screen in a few seconds.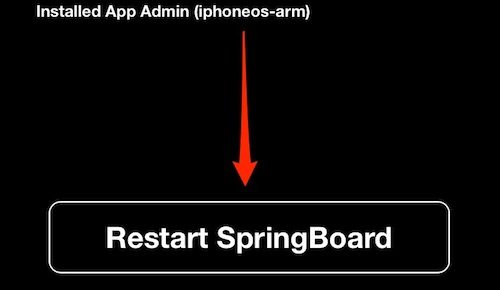 At this point, WAAutoreply should be successfully installed and activated. In this next section, I'll give you a quick heads-up on how to configure and send out auto-replies on the iPhone:
How to Configure Automated Replies On The iPhone
WAAutoreply doesn't spawn an app icon of its own and can be configured directly from the WhatsApp Settings itself. In the WhatsApp settings, you should find a global switch to enable automated replies and a reply text field where you actually configure the pre-set message to send out.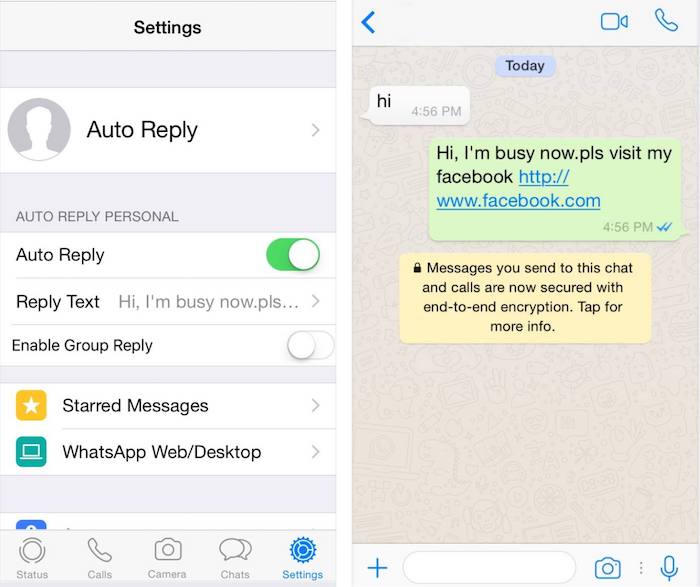 Besides, there's a group reply feature which, as its name implies, allows you to send automated messages to groups. But given the way WhatsApp groups work, I'm not a big fan of this feature and so I like to keep it disabled. If it's something that works for you, you could turn it ON, by all means.
Perhaps the best thing about WAAutoreply is that it supports auto-replies if WhatsApp is running in the background, so you do not necessarily have to keep in running in the foreground. Also, it supports replying from the lock screen and works even if WhatsApp gets killed by the iOS system to reclaim memory. There's aren't many options to configure, but it still gets the job done neatly.
If the regular version doesn't seem to satisfy the automation geek within you, you can also give its enterprise version a shot. The enterprise version of WAAutoreply costs $15 and can be installed in the same way as the regular version. This enterprise version of WAAutoreply can turn your WhatsApp into a fully-featured customer service bot. For instance, customers can reply to your preset queries like "Reply with 1 to visit our website" and "Reply with 2 for help".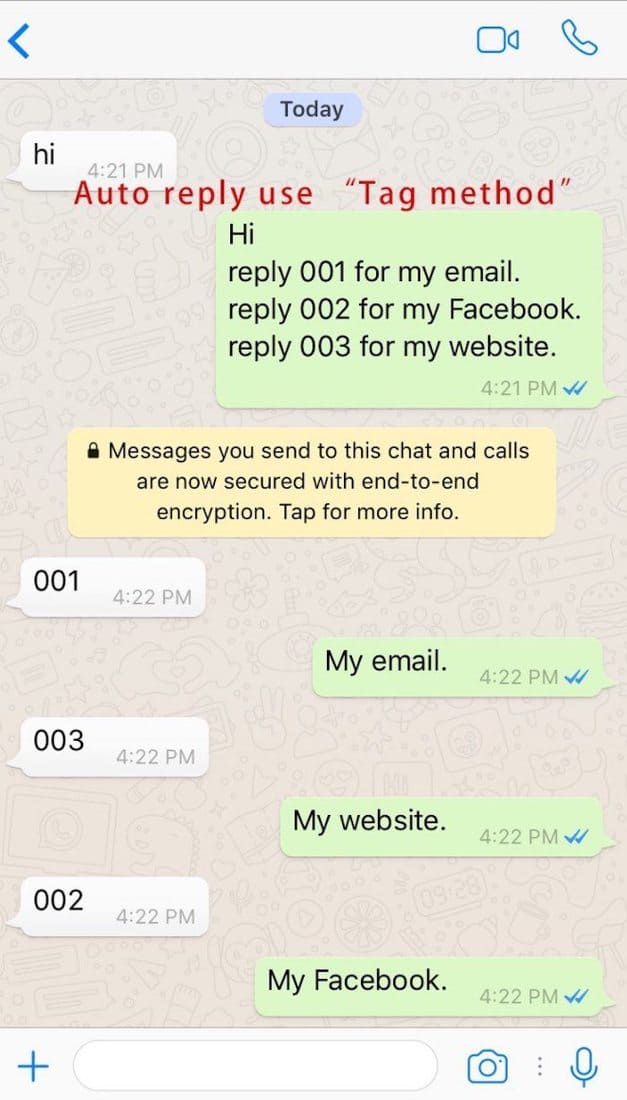 You can set up replies using a couple of methods — including a tags method and a web-server method. The set-up seems easy and you can get started in a matter of minutes.
Pro-tip: Enable Auto-Replies for Calls on the iPhone
Receiving a call in the middle of your work can hamper your productivity. Fortunately, iOS lets you send automated text message replies when you receive a call. By default, iOS ships with three different messages that you can send when you receive a call:
Sorry, I can't talk right now.
I'm on my way.
Can I call you later?
If you want to change the default messages to something else, head over to Settings > Phone > Respond with Text and configure the messages to say anything you like.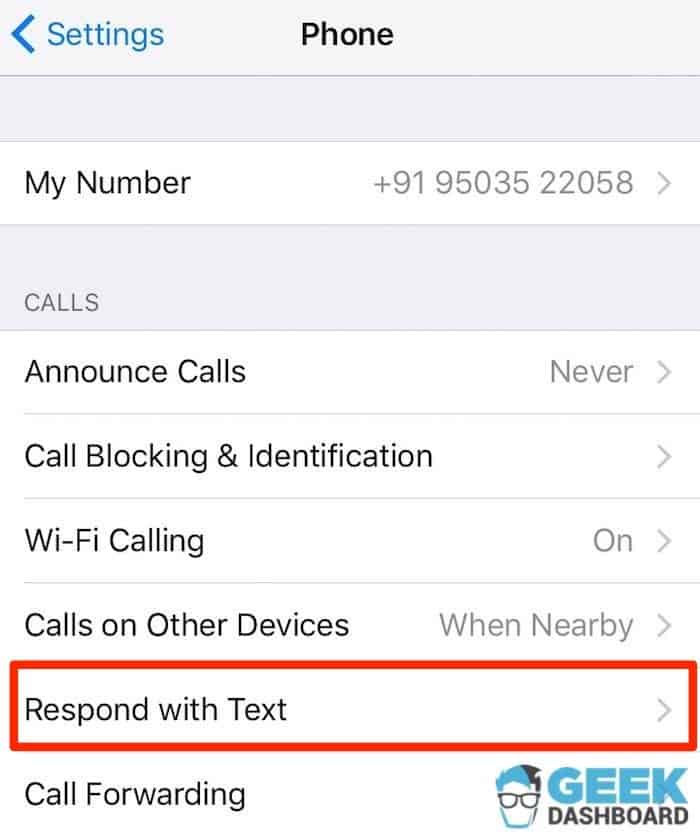 Next time whenever you get an incoming call, you can easily tap on "message" and quickly send out automated replies to the caller.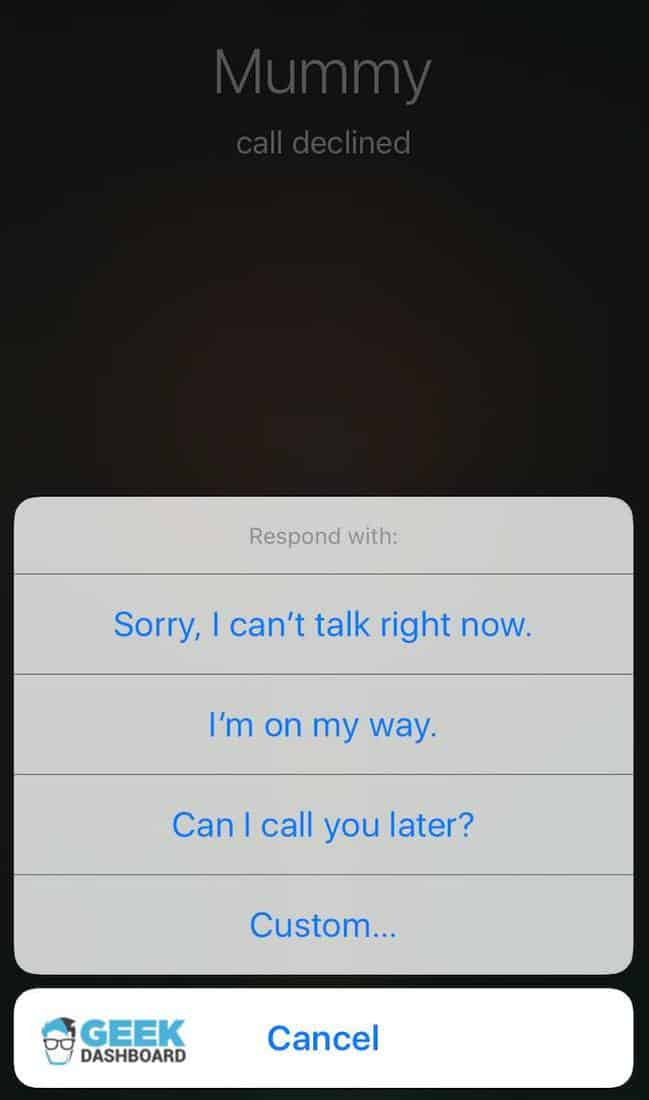 Enable WhatsApp Auto-reply on iPhone Using This Method
Using this jailbreak tweak, it's possible to easily enable WhatsApp auto-reply on the iPhone. Sure, the enterprise version comes with a hefty price tag, but this jailbreak tweak seems to be the only viable option if you're looking to turn your WhatsApp into an automated chat bot on your iOS device. If you're an individual looking to send out automated replies for personal use, you should invest in the regular version which is priced relatively lower at $5.
So, have you downloaded WAAutoreply to send out auto-replies on your iPhone? If so, let me know in the comments section on how do you plan to use it. If you come get stuck anywhere in the middle of the process, or have any other query related to such automation, feel free to drop me a line in the comments section below.