I were forced to enable Wi-Fi at our house to surf internet on Tablets and laptops easily without any cables. Then i immediately bought and replaced my old BSNL modem with D-Link DSL 2730U Wireless N 150 ADSL Modem Router. I went straight to service provider office to configure it but my bad  i can't get good support as it's not a working day. I can imagine who would be my life without an Internet Connection, So i tried configuring it my self and ended with huge success.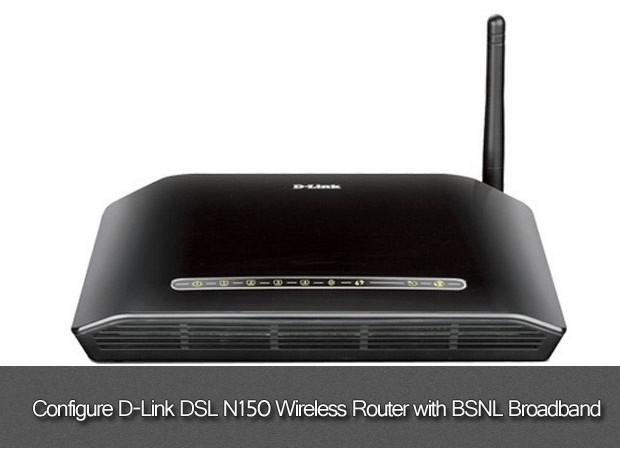 Configuring D-Link DSL DSL 2730U N150 Wireless Router with BSNL Broadband is not a geeky task. Well, you might got a setup CD along with the box, but we're not using the CD anymore here. You can configure D-Link DSL 2730U N150 Wireless Router with BSNL Broadband without using the CD provided by the vendor. All you need is a browser installed on your PC , whatever it may be, Either Google Chrome or Firefox etc.
Also Read: 5 Reasons to Buy Windows 7 Today
D-Link DSL 2730U Router Specifications
Let's know about the router. I must appreciate you for selecting D-Link DSL 2730U router for your BSNL connection, since it works petty well and an awesome router at low cost.
Supports 802.11n/g/b
24 MBPS downstream
1 MBPS upstream
N150 Technology
Wi-Fi On/Off button
Reset button
WPS button
Here is a step by step tutorial to configure D-Link DSL 2730U N150 Wireless Router with BSNL Broadband
let us configure D-Link DSL 2730U N150 Wireless Router with BSNL broadband connection. Always keep in mind, this tutorial works only on BSNL connections and it won't work on other vendors.
Pre-requirements before entering into Tutorial
Unbox the new modem and keep the Adapter, Telephone cables ready.
Make sure power is supplied and modem in switched on.
Make all necessary connections between modem, Telephone and the system. (Green light should glow over internet and LAN symbol)
D-Link DSL 2730U N150 Wireless Router Configuration 
1. Open one of your browser and type  in address bar and hit enter.
2. You're now forced to enter login details of your D-Link router. Enter the details mentioned below
User Name: admin 
Password: admin 
Now all details of your modem in shown at the landing page and i will look somewhat like this as shown in the figure.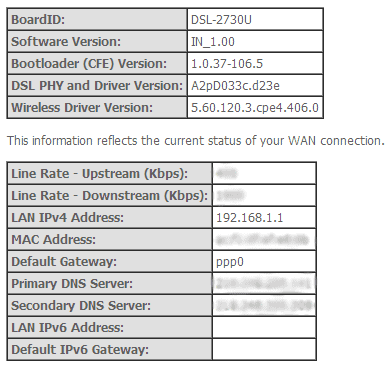 3. Click Advanced setup from left sidebar menu and hit Add and make the changes as mentioned below (Check screenshot for reference)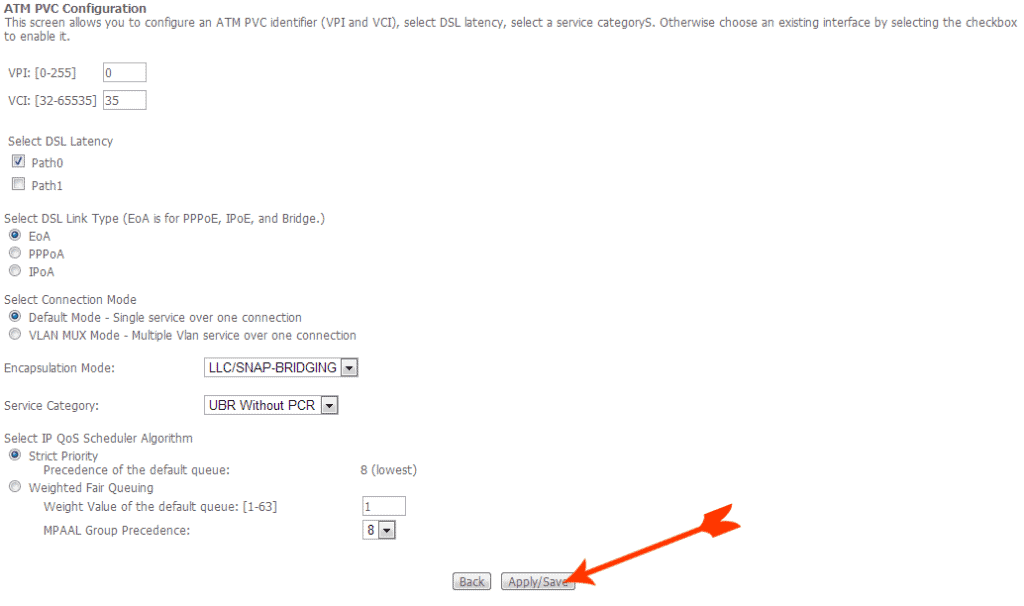 VPI: [0-255] : 0 (zero)
VCI: [32-65535] : 35
Select DSL Latency: Path0 
Select DSL Link Type (EoA is for PPPoE, IPoE, and Bridge.) : EoA
Encapsulation Mode: LLC/SNAP –BRIDGING
Service category : UBR Without PCR
Select the IP QoS Scheduler Algorithm : Strict Priority
Immediately after making changes as mentioned above, click Apply and change and you will see the page as shown below.

4. Click WAN Service under Advance setup and hit on Add to get a new page and blindly hit next to go for next page.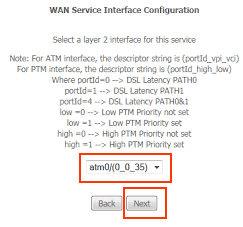 5. Select PPP over Ethernet (PPPoE) and leave the remaining options as default. Finally hit Next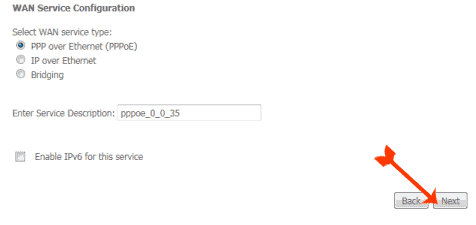 As you're selecting PPPoE, Internet connection will establish automatically whenever both system and Modem gets powered with electricity. So, no need for any dailup modem.
6. Again make the final following changes in the opened page to establish the Internet connection.
PPP Username: (Your Telephone username, usually you will get this username from the service provider)
PPP Password: (Generally it will be "password" Ignore if you had changed it)
PPPoE Service Name: (Type anything according to your convenience, In our case we used Geek Dashboard)

Authentication Method: Auto
Leave the remaining settings as default and click Next to enter the next page.
7. Now check the Select DNS Server Interface from available WAN Interfaces button and hit Next.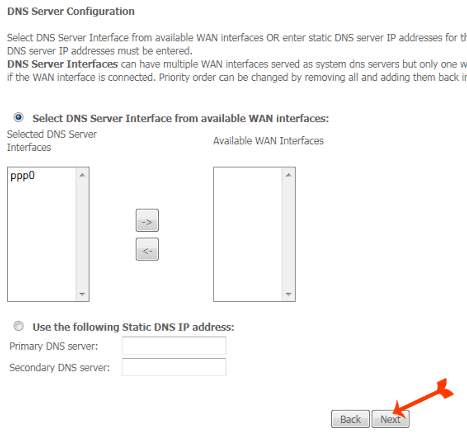 8. Last but not least click Apply/Save button to complete the configuration. You will see a screen something like this as shown in the screenshot.

That's it you have successfully  configured D-Link DSL 2730U N150 Wireless Router with BSNL Broadband. All you need to do lastly is Rebooting the modem to apply changes. To reboot the router, Click Management from left menu and click Reboot
You're done everything now. Enjoy Surfing Internet. Before leaving, please feel free to comment or Subscribing to feeds.