For every digital action we take, there is no doubt that user IDs and passwords are of utmost importance, especially when Apple products are concerned. There are times when we truly desire that we could remove iCloud Activation Locks.
For instance, you might have acquired a second-hand iPad, and you are stuck on the lock screen because you don't know the correct credentials.
You might have lost data and restored a backup, and then an activation lock screen appears out of nowhere (of course, you have forgotten your Apple ID password!). You can even consider a scenario whereby some malicious cyber-attack has left your iPad locked and out of your control.
It is easy to surpass the situation if you remember your passwords. If you don't remember your credentials, here are a few ways to bypass Activation Lock on iPad.
What is iCloud Activation?
Almost all devices that we use regularly have touch activation locks to ensure the safety of the device. These measures, however, are way more stringent in the case of iOS devices.
iCloud Activation, or rather an iCloud activation lock, refers to a security feature built exclusively for Apple products.
The function of this feature is to ensure that none can reset or activate an iOS device without legitimate knowledge of their iCloud account. In other words, you cannot activate an iPad without knowing the iCloud ID and password. This measure is commendable as far as the customers are concerned.
But for users who have lost their passwords or users who have acquired second-hand items, iCloud activation lock is an absolute nightmare. The iCloud activation lock is automatically put to use when the current or the previous user turns on the "Find My" feature.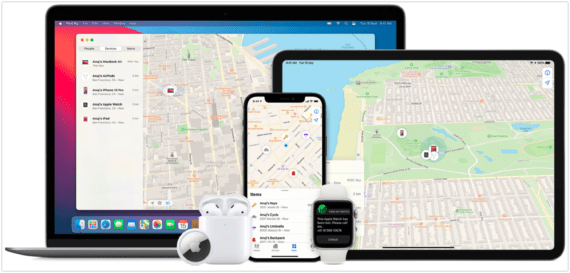 Therefore, although it is difficult to bypass the iCloud Activation, it is not impossible.
We must keep in mind that if the iCloud activation lock is in place, then the previous owner's Apple ID is still in control of the devices.
One of the easiest and widely used methods of bypassing an iCloud activation lock is with the help of AnyUnlock – iCloud Activation Unlocker. This will help you regain access to the iOS devices.
With the help of this software, you can also sign in to the App Store or iTunes using any other Apple ID (not from the Settings app). Simultaneously you can also get rid of the previous Apple ID's control of the iOS devices.
How To Remove iCloud Activation Lock on iPad Using AnyUnlock?
You can follow the next few easy steps to remove the iCloud activation lock on iPad using AnyUnlock from your Windows PC or Mac.
However, doing this on a Mac is recommended to make the Jailbreaking process easier. If you are using AnyUnlock on a Windows machine, you have to manually Jailbreak your iPad to remove the iCloud activation lock.
Here is how you can bypass iCloud Activation Lock on iPad without knowing the password:
Download the AnyUnlock – iCloud Activation Unlocker for Mac.
Double-click on the installer file (.dmg file) you downloaded.
Again double-click on the "AnyUnlock – iCloud Activation Unlocker" icon to open the software.

Click on the "Install Now" button to start the installation process.

Wait for the installation process to complete. It may take a minute or two.

Once the installation is complete, go to LaunchPad and open the AnyUnlock tool.

Next, you will have to connect your iPad (to be unlocked) to the computer where you have installed the software.

Then, you will see a button named "Start" at the bottom of the page. Click on it to continue.

Now you have to download a jailbreaking tool to jailbreak your iPad.
After the download is over, click on "Start Jailbreak" to begin the jailbreaking process. Make sure you tick the checkbox that says "I have read and agree to Terms of Use".

To continue, put the iPad in DFU mode as explained in the tool. Make sure you choose the iPad model from the drop-down to get the correct instructions.


Wait for the Jailbreak process to complete.

Once the iPad is jailbroken, you will see a button that reads "Bypass Now". Click on it for the process to start.

Wait for a few minutes for the unlocking process to complete.

Once the process is completed, you will be shown a success screen. You will also notice that the iCloud Activation Lock on your iPad has been removed.

Important things you must know
After unlocking the device with the help of AnyUnlock, you can use your device but with limitations. You cannot make phone calls, use cellular data, FaceTime, or even iMessage. This is not a deal-breaker if your iPad is a non-cellular model.

You won't be able to log into iCloud with any new Apple ID.
For iPod touch 6 and  7, you will find a new feature called "Turn Off Find My iPod touch without password" on AnyUnlock. Make use of it to remove all limitations and start using your iPad.
Please make sure you are using AnyUnlock – iCloud Activation Unlocker for personal and legal use only.
Other Easy Method to Remove iCloud Activation Lock (With Password)
You can try other methods if you have received the username and password from the previous owner; since they can be the only ones who know the original usernames and passwords of the account. You can even ask them to physically enter the login credentials on your iPad if they do not wish to reveal them to you.
When you power on the device, you will be redirected to an Activation Lock screen. There, you can enter the original Apple ID username and password of the previous owner. Your iPad will switch off and reboot itself.
When the iPad is ready, you will find the home screen before you. There you can simply sign out of iCloud. The iPad might ask you to enter the login credentials of the original owner once again. So, enter the ID and password once again.
Next, you can go ahead and remove or rather erase all the data or default settings of the iPad.
To do so, click on Settings. Then click on General and then Reset.
The device will reboot itself—this time, however, you will not get the activation lock screen. Instead, you can use the iPad as a new one.
If you come across a situation where the original owner of the iPad does not wish to reveal his login credentials and is not physically present anywhere around to enter the user ID and password himself, you can request them to remove the iCloud activation lock all by themselves. Here is what they will need to do.
He will have to visit iCloud.com and log in to his account.
He has to click on 'Find iPhone'.

Click on the drop-down to view all devices.
Select the device that needs to be unlocked for you.

Lastly, he has to click on "Remove from account".

The iCloud activation lock should now be disabled. If it doesn't show any immediate effect, you can switch off and on or restart the device. You can now use a nearly new iPad whichever way you wish to.