Routine is addictive. It's safe, predictable and proven. In many ways, a routine is a good thing as it keeps businesses moving forward and creates a sense of stability. However, routine processes do have their drawbacks. When a company becomes too fixated on a particular way of doing things, problems inevitably arise. You know what happened to Nokia right?
Once dominant players such as Nokia and Blackberry have fallen by the wayside after realizing too late they were on the wrong trajectory. On the other hand, makers of today's leading smartphone models such as the iPhone X, Samsung Galaxy S8, and the LG V20 have distinguished themselves by always being at the cutting edge of technological advancement.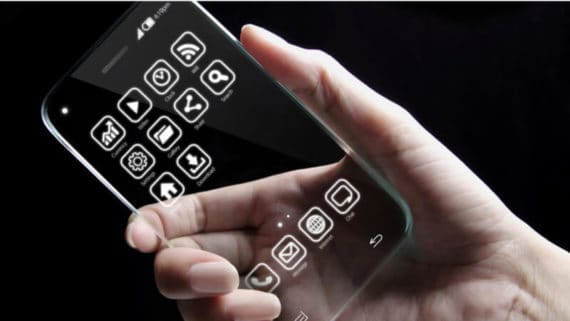 The following are some of the ways you can prepare your business to ride the wave of future technology innovation.
1. Know Your Audience
The more clearly you identify and understand your target market, the greater your ability to anticipate future needs and foresee the technological developments that will meet those needs.
Few companies have demonstrated such foresight in recent times better than Apple. Founder Steve Jobs believed that customers don't always know what they want until you show them. When businesses fail to see future demands and trends, they won't have the time, capacity and resources to adjust and adapt to the oncoming changes accordingly.
For example, banking was at one time a tedious and time-consuming activity characterized by frustrating queues. As the internet became ubiquitous and smart devices the norm, the banks that stayed ahead are those that quickly sensed customers longing for a new and convenient way of doing things.
2. Keep Tabs on the Competition
The pressure to adapt to emerging innovation won't always come from your customers. Many times, you'll be compelled by the actions of your competition. Always keep an eye on what your main rivals are doing.
A big part of successfully adapting to new technology is time. The quicker you learn about a trend that's starting to sweep the industry, the more time you have to prepare yourself for the changes. If you cannot foresee the change, you at least want to be one of the first to know when the shift begins.
The term 'disruption' has become a popular buzzword to describe radical developments often pioneered by an industry outsider or newbie. However, the vast majority of technological innovation will be introduced by an existing player.
3. Embrace Continuous Learning
Companies at their zenith tend to focus on perfecting policy and procedure. Yet, policy and procedures are notorious drivers of complacency and stagnation. Stagnation is, in turn, the beginning of a business' demise. To prevent being caught in this trap, embed continuous learning, continuous feedback and continuous improvement loops in all processes.
Encourage employees to take calculated risks and explore new ways of doing things. Create a recognition and reward mechanism that celebrates staff who develop improved methods of executing tasks.
Enroll employees in courses that will deepen their expertise. Innovation doesn't happen in a vacuum; it is usually the work of subject matter experts. Knowledgeable employees will place your business in a good position to either drive innovation or adapt to it.
4. Measure and Optimize
Your business' key performance indicators (KPIs) will be among your earliest warning signs that an emerging trend is starting to shake up the market.
These vital metrics include revenue, profit, customer support tickets, customer satisfaction scores, the overall number of customers, customer churn rate, employee turnover and employee satisfaction. Negative trends in the KPIs should tell you that there might be some developments you need to be aware of and respond to.
Performance metrics can also contribute in a more positive sense. They can show you whether any new ideas you are experimenting with and have introduced to your customers are working or not.
A business that is too comfortable with its position is treading on dangerous grounds. This is especially pertinent today when technological innovation and change takes place at a breathtaking pace.
There's relentless pressure from consumers who expect a constant improvement in their experience. Routine is good but the most successful companies are those that always have space and flexibility to accommodate new ideas.