If you are one of those, who are talking about quitting WhatsApp and looking for an Indian alternative, well, we have sad news for you. The popular Indian social media platform Hike will be shutting down in January. Hike's founder and CEO Kavin Bharti Mittal confirmed this development on Twitter over the weekend.
Hike CEO Mittal tweeted, the Hike Sticker Chat app is shutting down in January 2021. He says that all user's data will be available to download in the app. Later he added, "India won't have its own messenger", because "Global network effects are too strong (unless India bans Western companies)".
India won't have its own messenger.

Global network effects are too strong (unless India bans Western companies)@telegram UX, Groups better than @signalapp

Both are very good. As entities they have the right incentives (more aligned with consumers) unlike FB products.

— Kavin Bharti Mittal (@kavinbm) January 10, 2021
Hike Sticker Chat
Hike launched back in 2012, is popularly known for its animated stickers chat. It offers trendy and quirky sticker packs to its users. The instant messaging app was updated to Hike Sticker Chat back in early 2019 while enabling users to create HikeMoji.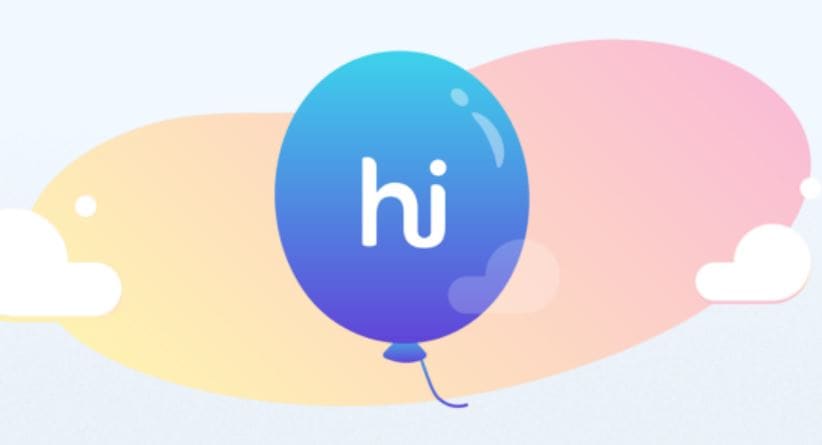 HikeMoji is similar to Bitmoji and Animoji, where users can create their virtual Avatar. According to the CEO, by December 2020, the app had over two million weekly active users, spending nearly 35 minutes a day with friends. But these numbers aren't enough, Kavin added.
Besides shutting down the Chat Messenger, the company is diverting attention towards two other platforms: a community-based social platform, Vibe, and an online gaming app dubbed Rush.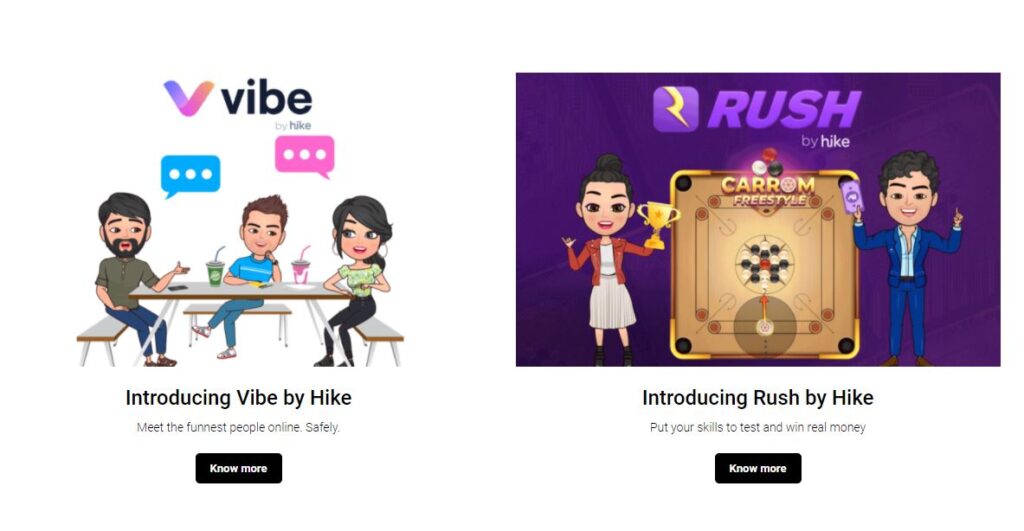 Vibe and Rush by Hike!
Talking about the two newly introduced platforms by Hike. The Vibe is the new name given to HikeLand. If you don't know, HikeLand is a virtual hangout space. This is an approval-only community to maintain the quality of conversation. It has received more than 100,000 applications and over 300,000 conversations are already happening on HikeLand.
While the Rush is a brand new byte-sized game that has been launched with version one offering users to play games like Carrom and Ludo. For now, the app is only available in the App Store for iOS users and will be available for Android users on the Play Store soon.
The decision to shut down Hike Messenger comes at a time when WhatsApp is facing backlash for revising its privacy policies. The messaging giant is sending an in-app notification to its users to inform everyone that it'll start sharing user data with its parent Facebook to "improve how businesses operate" on its platform.