Samsung's S7 and S7 Edge got an outrageous response. But their next flagship went through something no brand could ever wish for. We read those Note 7 blasts with sheer wonder because it was never supposed to happen for a reputed brand like Samsung.
They tried to cover the damage by coming up with new S7 ads. Still, people talk about those explosions. Well, if it weren't that disadvantage, it should have been the best phone.
Recently many leaks came out about their new flagship, Galaxy S8. In this article, I will share what we know about S8 at this moment.
All About Samsung Galaxy S8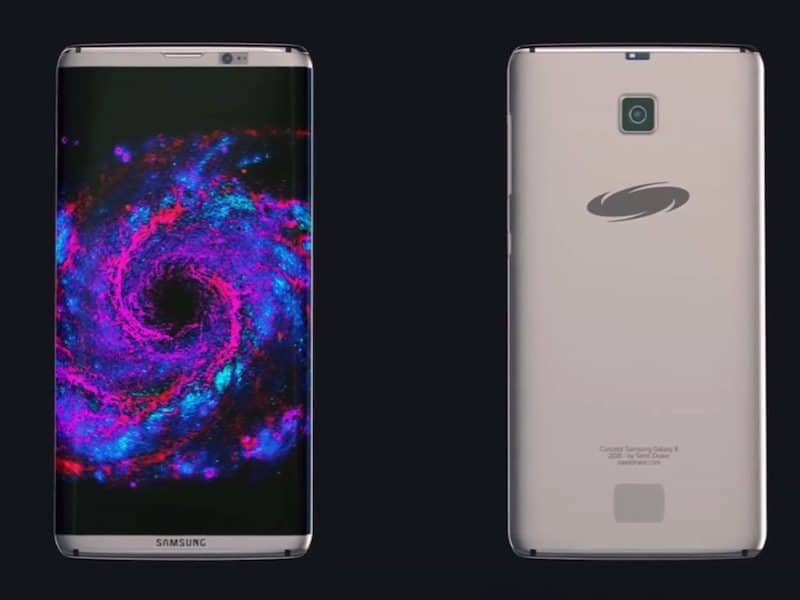 I have divided the article into different sections for your reading convenience. Some of the details may go wrong as the company kept their silent regarding S8. All the data shared here are unofficial.
*All data shared here are unofficial.
Display
The display is what Samsung fans are waiting for. The leaks say that the company will go for a bezel-less display. Yeah, you read it right! The Chinese smartphone company Xiaomi has grabbed the attention of every gadget freak with their recent launch of bezel-free Mi Mix.
Yeah, you will not get that unique physical home button. Instead, you get a virtual home key wrapped into the glass just as you saw on Moto phones.
The regular S8 will sport a 5.1 inch screen whereas the Edge version will have a 5.5 inch OLED display.
You shouldn't wonder even if they adopt bendable display technology as well.
Processing Power
Snapdragon 821 is the latest processor with the best performance. Samsung Galaxy flagships always offered the top-notch performance. Most probably, S8 will hit the market with Snapdragon 835. Of course, they will have an Exynos counterpart too.
We didn't get any info about the GPU or RAM.
Headphone Jack
You saw that coming, didn't you?
As an effort to make the phone the thinnest, the company will ditch the standard 3.5 mm headphone jack. You get to play audio from earphones using the USB type C that we got with the notorious Note 7.
Also Read:- Samsung Galaxy S7 vs Huawei Mate 9 Pro
You won't have to make extra investments on any audio accessories, though.
Harman-Built Speakers
Have you heard of the company, Harman?
They own JBL. The speculations show Galaxy S8 will have speakers built by Harman. Almost all the smartphones are getting smarter in terms of audio playback with powerful DACs and other technologies. That may be the reason Samsung is all set to take this step.
Release Date
Most probably, Samsung Galaxy S8 will get launched in 2017 April. The company has all the rights to change the release date, though.