When it comes to action cameras, we can't help but talk about GoPro. You know they top the list with some promising offerings. If you are an adventure lover, you should get one to create films to cherish the heart-pounding memories.
Guess what! The brand has come up with a couple of new products. Touted as Hero 8 Black and Max, both of them offer some interesting features. You will get a built-in mount with them. So, without further ado, let's get started.
GoPro Hero 8 Black and Max Action Cameras Released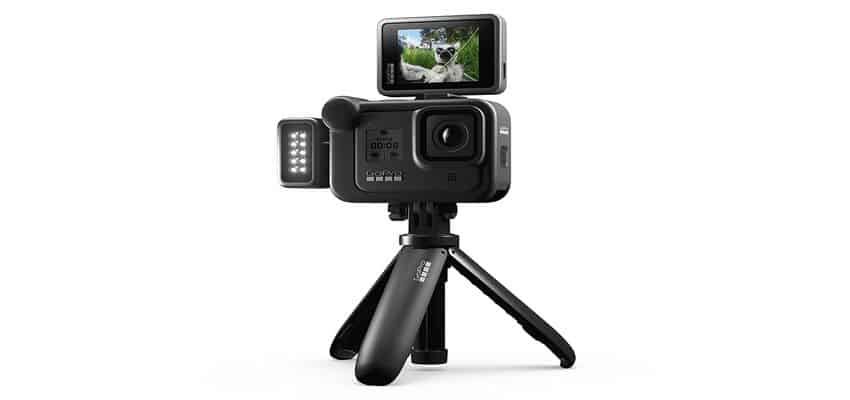 In case you follow action camera launches, you might already know GoPro Hero 7 Black. As the name suggests, Hero 8 Black is an upgrade to this. And, it features a frameless design with inbuilt mounting fingers.
In terms of specifications, Hero 8 Black allows you to add mods. These include Light Mod, Display Mod, and a Media Mod. You can pre-order these in December. For smoother footage, the company also added HyperSmooth 2.0 stabilization. On the contrary to what they did last year, GoPro is not going to launch Silver or White versions of this camera.
The design is quite compact as compared to the predecessor. The front-mic assists in better audio capture. On the right, it houses the SD card slot. The USB Type-C is available for charging and data transfer. Talking about ports, you can spot an HDMI and a 3.5-mm audio jack. The interesting feature is HyperSmooth 2.0, with which you can stabilize the footage akin to capturing with a gimbal.
The second camera is GoPro Max, which is an incremental upgrade to GoPro Fusion. With it, you will get foldable mounting finders, dual lenses for 360 videos, photo capture and 360-degree audio capture (with the help of six microphones). If needs be, you can use Max with a single lens as a typical action camera.
Max is waterproof up to 5 meters. Moreover, you can turn it into a 360-degree camera anytime you want. The live streaming is available in 1080p resolution. And, it can shoot 5.6K resolution 360-degree videos at 30fps. On the side, you will get a color display. Of course, it also has HyperSmooth 2.0 functionality, along with TimeWarp (in order to vary the speed of the hyperlapse video).
Hero 8 Black will hit the market at a price of Rs. 36500. And as you already read, you can pre-order the mods only in December. When it comes to GoPro Max, the sale begins on October 24 at a price of Rs. 47000.