Action camera giant GoPro has unveiled GoPro Hero 9 Black. It's a flagship action camera that comes with a high-resolution sensor, 5k recording, Dual-LCD display, detachable lens, more stability, and larger battery life.
For now, the company has updated the main Hero line up this year, and the GoPro Max from 2019 will continue to be its 360-degree camera. The latest Hero 9 is compatible with all the GoPro Mods, including the new Max Lens mod.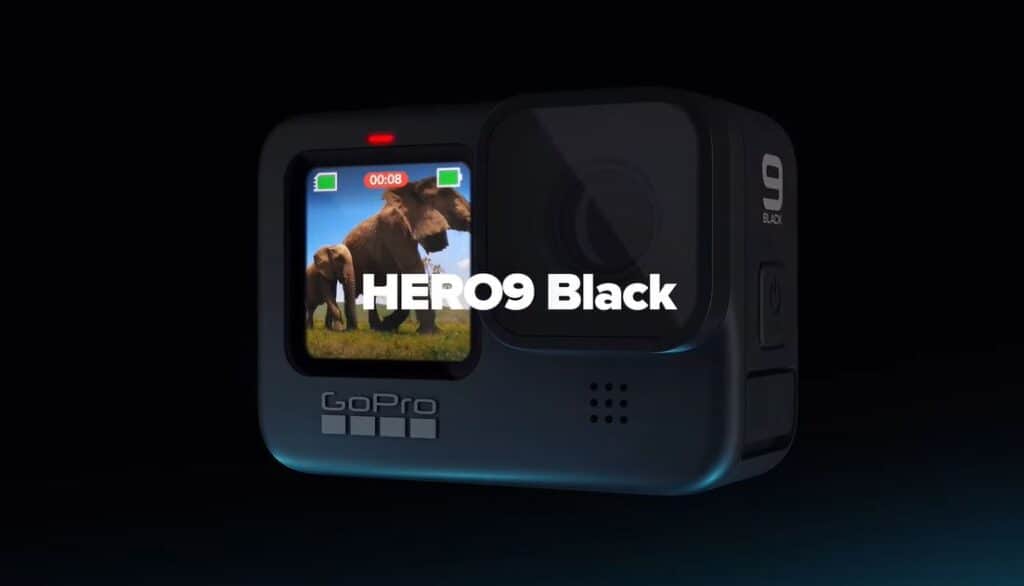 GoPro Hero 9 Specifications
Like the GoPro Hero 8, the latest action camera features almost similar design with few upgrades. The Hero 9 has a 23.6 MP sensor, which is powered by the GP11 processor. It has a new front-facing color LCD display which will help users to take better selfies and videos.
It has features such as Face, Smile, Blink, Scene Detection, exposure control, RAW audio capture, and advanced wind-noise reduction.
The camera can record up to 5K videos at 30,24 fps, 4K videos at 60 fps, 2.7K videos at 120 fps. It offers additional video settings such as HyperSmooth 3.0 (Video Stabilization + Boost), HindSight, Scheduled Capture, Duration Capture, On-Screen Shortcuts, Touch Zoom, 8x Slo-Mo, TimeWrap 3.0, and Protune.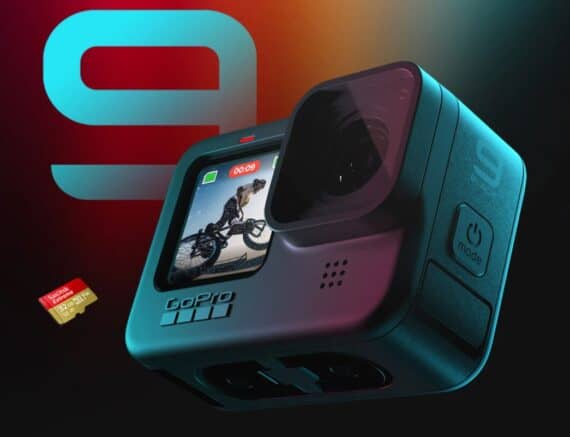 In photo mode, it has LiveBurst mode, Night mode, Scheduled Capture, Touch Zoom, Photo Timer, Protune, Standard, and RAW Photo Capture.
For connectivity options, it has Wi-Fi + Bluetooth, GPS Enabled, 3.5mm Audio mic input, USB-C port, HDMI Port with Media Mod for HERO 9 Black, which will be sold separately.
It has a 1720mAh rechargeable battery, and the company claims it delivers a 30 percent improved battery life. It is rugged and waterproof up to 10 meters and supports a single microSD card.
The Hero 9 Black has an option of removing the lens cover and users will be able to swap lenses like a DSLR. For now, there is only the new Max lens mod, but we could see more lenses from the company in the future.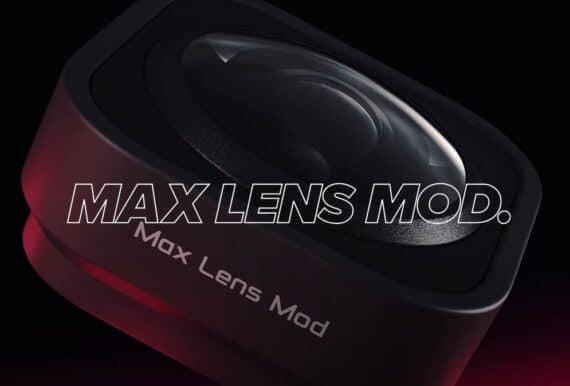 The Max lens offers a much wider field of view and can take advantage of Max HyperSmooth stabilization and horizon lock features that debuted with the GoPro Max.
Price and Availability
The camera is priced at Rs 49,500 in India and will be available around late October. The company will also be launching the new Media Mod in the coming months to offer an improved microphone with a foam cover to suppress wind noise and a weather-resistant design.