Google Workspace accounts have now started receiving upgrades from their regular 15 GB storage. The brand has decided to bring a maximum of 1 Terabyte of cloud storage support. In one of its recent blog posts, the tech giant announced its new plans for cloud storage. The upgrade process is automatic, and you don't need to go through any juggling of settings.
However, this doesn't mean the free Gmail users will receive the same upgradation of the storage. The Workspace account brings a plethora of services on its sleeve. These services include Gmail, Google Meet, Google Drive, Calendar, Chat, etc. Although, many people have been confused between the Free Gmail and Individual Workspace accounts and are waiting for the storage upgrade.
Google Workspace Storage and Feature Upgrades
Free Gmail users like me or any other user across the globe don't come under this upgrade program. The company has provided this privilege only for Individual Workspace accounts. The standard Google One accounts don't come under this category and only have 5GB of storage space. Besides, the services like Google Drive, Google Photos, and Mail take up a lot of storage, and many rely on Google's cloud storage.
On the other hand, the Google Drive service in the One Storage program allows users to store over 100 file types in Drive, including PDFs, CAD files, and images. The service can even help you edit Microsoft Office files without converting them. Also, collaborating on the same document lets users quickly view and edit pages, which is a hassle-free affair.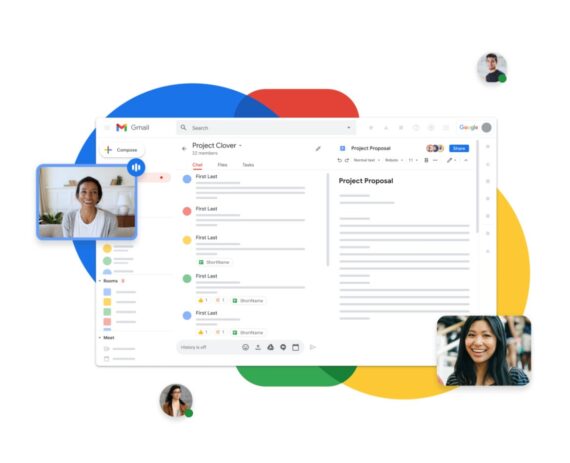 The company has even added an extra layer of protection to the Drive service. With the introduction of built-in protections against malware, spam, and ransomware. The tech giant has added a new feature to the Workspace accounts, where users can add mail merge tags like @firstname to multi-send emails. The feature makes users send a unique email that feels individually composed to multiple email addresses.
How to get an Upgrade of 15GB to 1TB Storage on Google Account?
Now, Google has only brought this upgrade for Individual Workspace accounts. This means only a professional user – maybe a small company or a one-person firm that uses Gmail as a custom email address will receive this upgrade.
If you are a Workspace Account user, you are automatically eligible for the upgrade, continue the service, and eventually receive the upgrade. However, Google offers storage plans such as 100GB storage for Rs. 130 per month, 200GB storage for Rs. 210 per month, and Rs. 650 per month for a 2TB storage plan.